With Saint Laurent and Gucci announcing their withdrawal from their respective twice-yearly Paris and Milan fashion week shows, will this drive the industry – and fashion consumers – towards a more sustainable future?
I'm not suggesting that luxury runway shows will cease entirely. Fashion shows are still critical for brands to showcase their fashion storytelling live to customers and media. The digital world will never replace live performances, may it be fashion, theatre or sports.
Nonetheless, the COVID-19 pandemic effectively cancelled the haute fashion calendar this spring. Production halted, fashion shows were aborted and boutiques were closed. This pause reportedly resulted in a letter, instigated by Dries Van Noten, calling on the industry to tear up the traditional fashion week calendar to promote a more sustainable schedule in order to protect creativity and ensure profitability.
Above photo: Evaro Italia at Vancouver Fashion Week Spring Summer 2020. | Photo: Simon Lau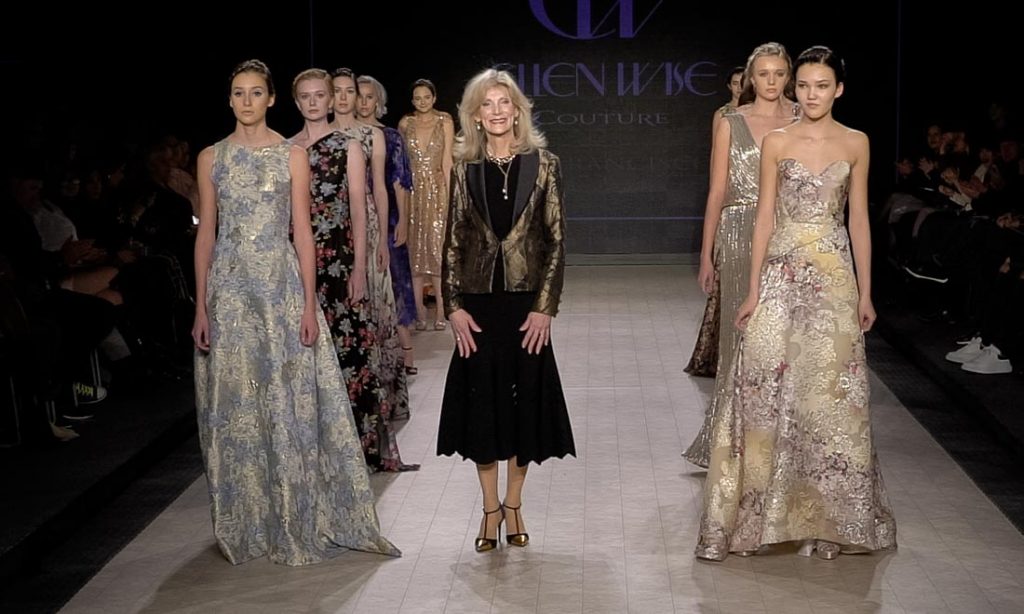 Gucci's creative director Alessandro Michele recently announced that the storied house will cut its number of annual fashion shows from five – cruise, spring – summer, capsule, pre-fall, fall-winter – to two. Michele's goal is to reduce waste by offering seasonless clothing as he believes the garments he produces for Gucci should have a longer life than just a few months.
The designers calling for a more sustainable fashion paradigm are at the forefront of a movement. You can expect future fashion shows to combine men's and women's collections and to include items for both warm and cold climates with layer pieces for seasons in between. In short, fewer shows and less product.
Recently, designer capsule collections have all been "show now, buy now" and that too will be part of the new formula going forward.
The tradition of showcasing designer collections six months before each corresponding season has allowed fast fashion to steal profits – and designs – from designers which resulted in mass discounting, devaluing their brands. With "show now, buy now", fast fashion retailers, such as Zara, can still replicate designer clothes in three weeks but the six-month sales advantage that they had in the past will be eliminated.
While it seems European luxury fashion brands are committed to change, it remains to be seen if consumers will choose to pay higher designer prices rather than the cheaper fast fashion options. However, as I have detailed in the past, consumers too are looking to more sustainable options for their wardrobes.
COVID-19 has allowed European luxury designers to rethink fashion week shows making a change for sustainability. But, if we want to make a real difference over the long term, consumers will need to embrace quality over quantity.