Port Douglas, one of Australia's top luxury travel destinations, will be hosting Eco Fashion Week Australia 2018 from November 4th – 10th. This will be followed by a second week of designer shows in the port town of Fremantle starting on November 15th.
Eco Fashion Week Australia has been successful in bringing together both established and emerging fashion designers as well as artists, activists, media, businesses, local governments and the broader community to raise awareness for environmentally conscious fashion in both Australia and on a global scale.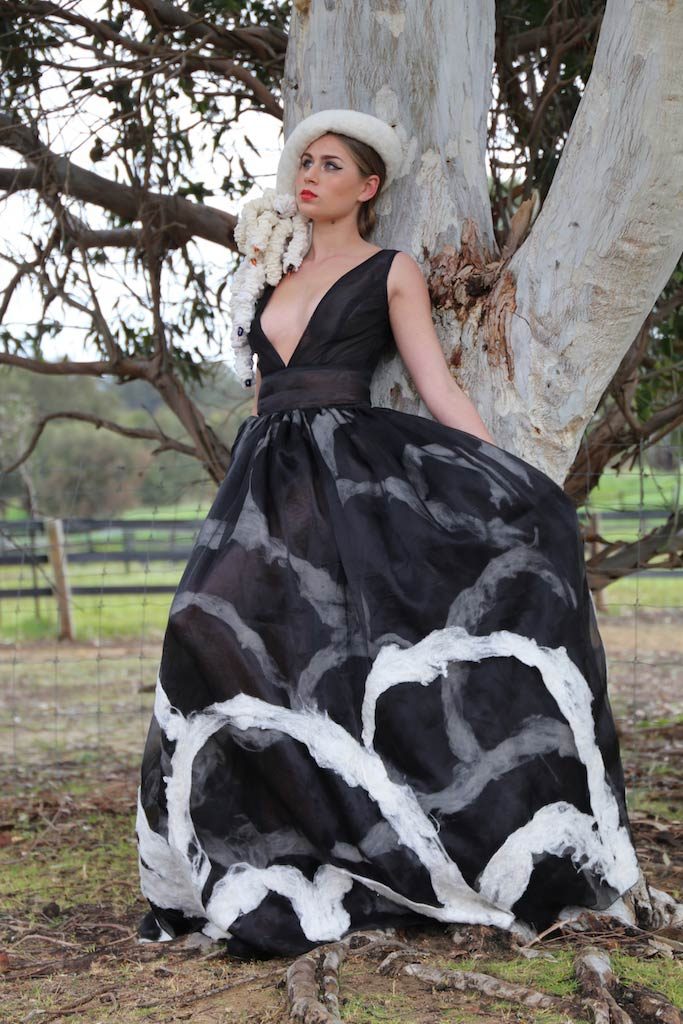 Now in its second year, Eco Fashion Week Australia's expansion to a traveling, two-city runway show is all due to the efforts of Zuhal Kuvan-Mills, founder of EFWA and eco-friendly luxury fashion designer. Through both her own line Green Embassy and EFWA, Kuvan-Mills promotes sustainability and slow fashion with passion and determination.
Above photo: Green Embassy collection by Zuhal Kuvan-Mills | Model Lauren Di Meglio – Dane Selby Modelling Agency |Make-up Jessica Vlog | Photo Aiden Green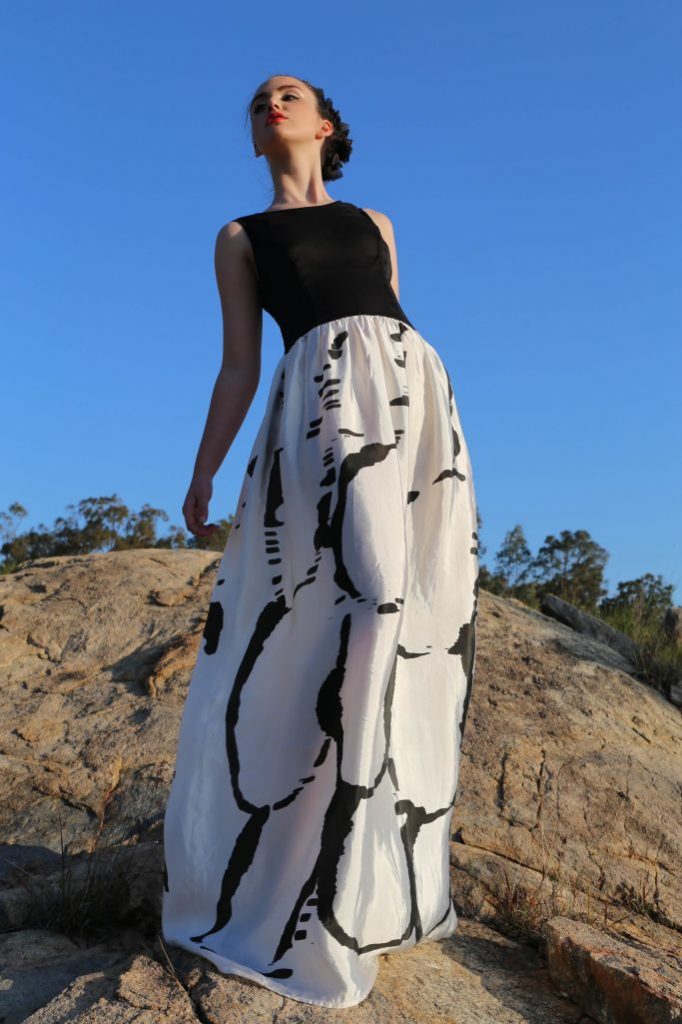 Port Douglas: Fashion for the Rainforest
Home to Australia's Great Barrier Reef – the world's largest reef system – and the vast tropical biodiverse rainforest of Daintree National Park, Port Douglas is the perfect location to bring home Eco Fashion Week Australia 2018 message of how beautiful and yet fragile our environment is and how we must consume less fashion in our daily lives in order to protect our planet.
After Port Douglas, the show travels to Fremantle, the port of Perth, for a second week of designer fashion shows. Both venues will feature business and educational programs, eco seminars and mending workshops, providing opportunities for each of us to learn how we can make a difference in our world.
As a media sponsor, Style Drama will be reporting on the latest eco fashion news from the front row and offering up luxury travel stories on the best of Port Douglas and Fremantle's hotels, restaurants and attractions such as wellness, adventure and shopping options during the week.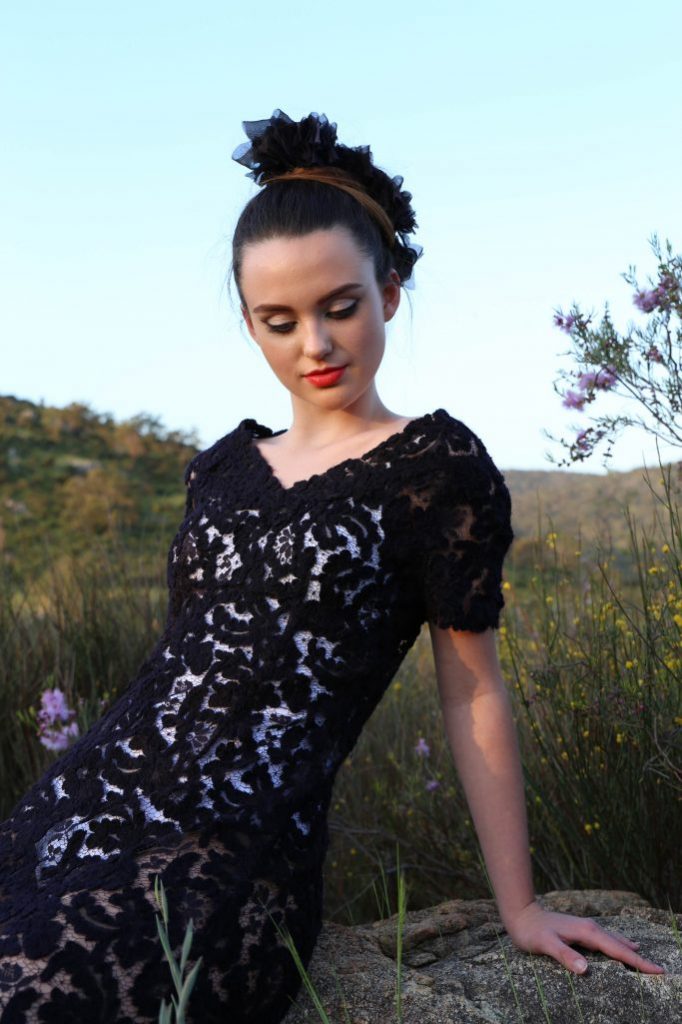 Sustainability is the New Black
Zuhal Kuvan-Mills will be introducing Green Embassy's new collection which is inspired by the Carnaby's Cockatoo, an endangered species in Australia whose numbers are declining rapidly.
With their natural habitat of native vegetation cleared by urban development, this species is expected to be extinct in less than a decade. As the population declines, they are no longer breeding in up to a third of their breeding sites.
The cockatoos form lifelong pairs and live up to 50 years in the wild. But with a large portion of the population past breeding age, and very few younger birds to keep the species from declining, this bird's days appear to be numbered.
Zuhal Kuvan-Mills created her Carnaby's Cockatoo collection using a myriad of fabrics such as Australian merino wool, alpaca fiber, organic cotton, silk as well as cheesecloth and recycled window dressings. This represents just a sample of her collection which will be featured at both locations.
Eco Fashion Week Australia 2018
With the goal to inspire us to change our perspectives on fashion, Eco Fashion Week Australia showcases the most creative, artistic and beautiful designs while remaining socially and environmentally responsible. Need proof that environmentally conscious fashion doesn't have to be drab? Look no further than Style Drama. Our coverage of the exquisite and fashion-forward collections at Eco Fashion Week Australia 2018 will make you an green fashion convert.