Vancouver Indigenous Fashion Week Red Dress Event at the Orpheum Theatre was more than just about fashion, opening night was dedicated to the missing, murdered indigenous women and LGBT community.
With a sold-out audience of over 300, standing room only on both the lower and upper balconies to view the designer fashions, attendees were encouraged to wear red to raise awareness of the missing and murdered indigenous woman across Canada.
The Vancouver Orpheum Theatre offered a unique fashion show venue as the models started at the top of the main foyer staircase, descended to the audience and then proceeded upstairs to both balconies offering attendees a close up look of each designers collection.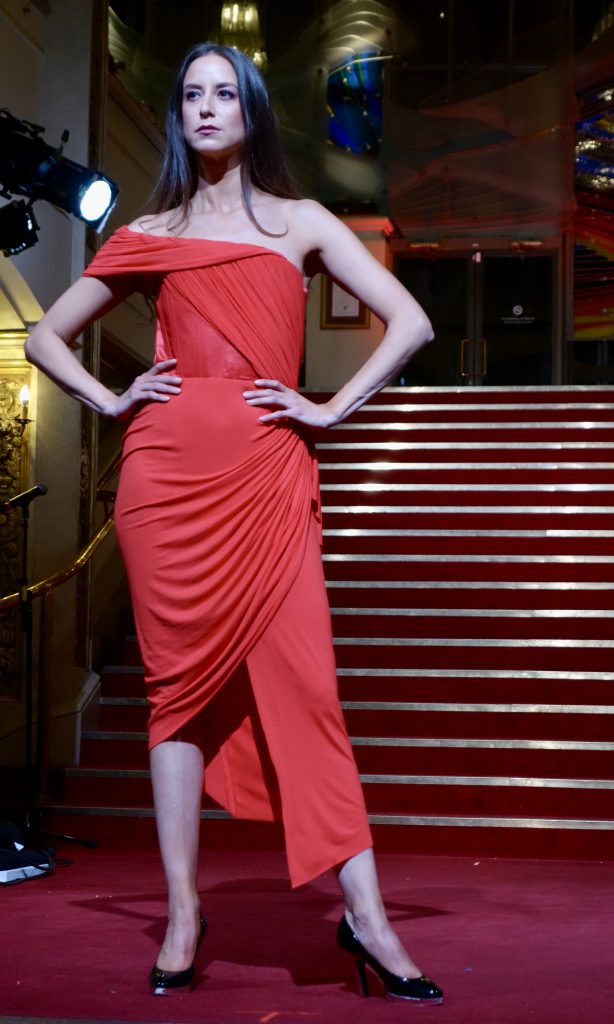 The VIFW Red Dress Event showcased six designers, the beginning of a four-day event that offered additional runway shows on Wednesday and Thursday evening. In total, about 20 fashion designers showcased various fashions from street and athleisure style to evening wear, many with traditional cultural significance.
Director and Founder Joleen Mitton held her first VIFW in 2017 and this was her second event.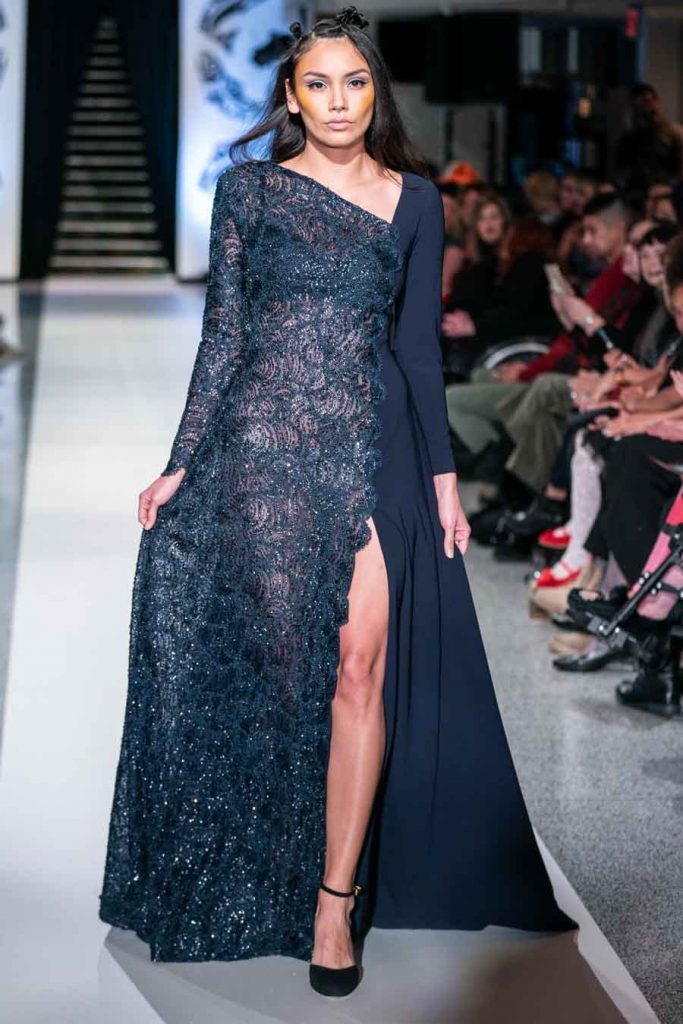 Her organization is grounded in culture, tradition and community. The fashion models and production crew are recruited and trained from VIFW's long term partnership with the Pacific Association of First Nations Women's Mentor Me program. That empowers young indigenous youth coming out of the foster care system to develop identity, relationships, vision and skills for their vibrant futures.
With talented indigenous fashion designers from across Canada, VIFW is shaping up to be platform to facilitate reconciliation and deeper understanding between Canada's Indigenous and non-Indigenous communities. The clothing and designs on the runway express political, environmental and economic truths of land, territory, and rightful place.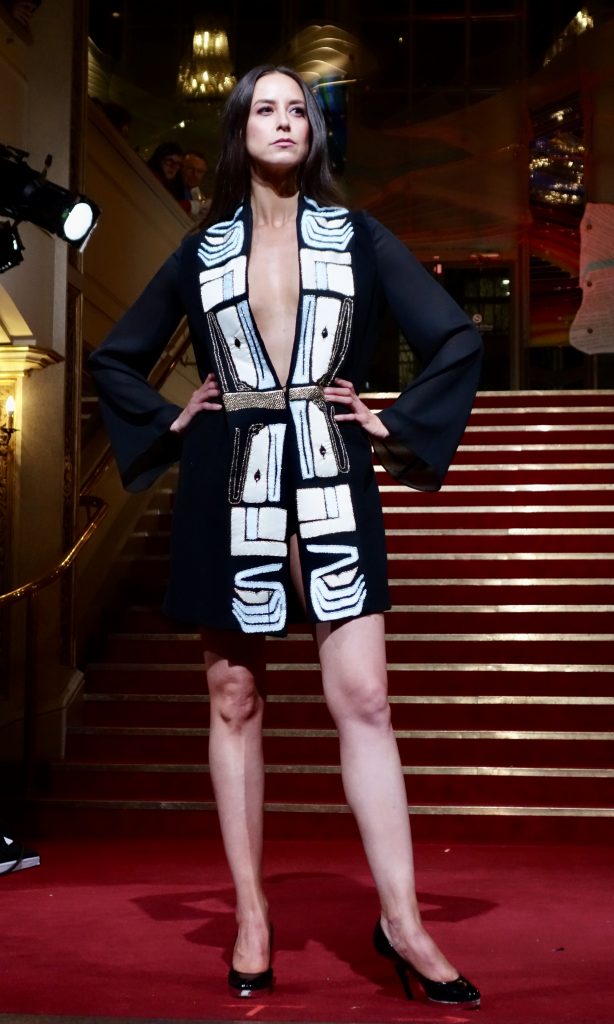 Joleen Mitton goal is to make Vancouver a centre for Indigenous fashion design and what I observe at Vancouver Indigenous Fashion Week Red Dress Event evening certainly showed talent and promise.
Here are some of the looks from VIFW 2019.