After nearly 17 years in Chinatown, Vancouver Fashion Week has found a new home at the Vancouver Art Gallery Plaza. The Spring/Summer 2019 runway shows were staged in a large white tent, reminiscent of fashion capitals of the world, Paris, London & Milan.
In front of the main entrance, brightly blazing white lights spelled out the signature "VFW". To hordes of fashionistas, influencers and others 'in the know', this signified that local and international designers had descended on the city to showcase their talent over seven fabulous days.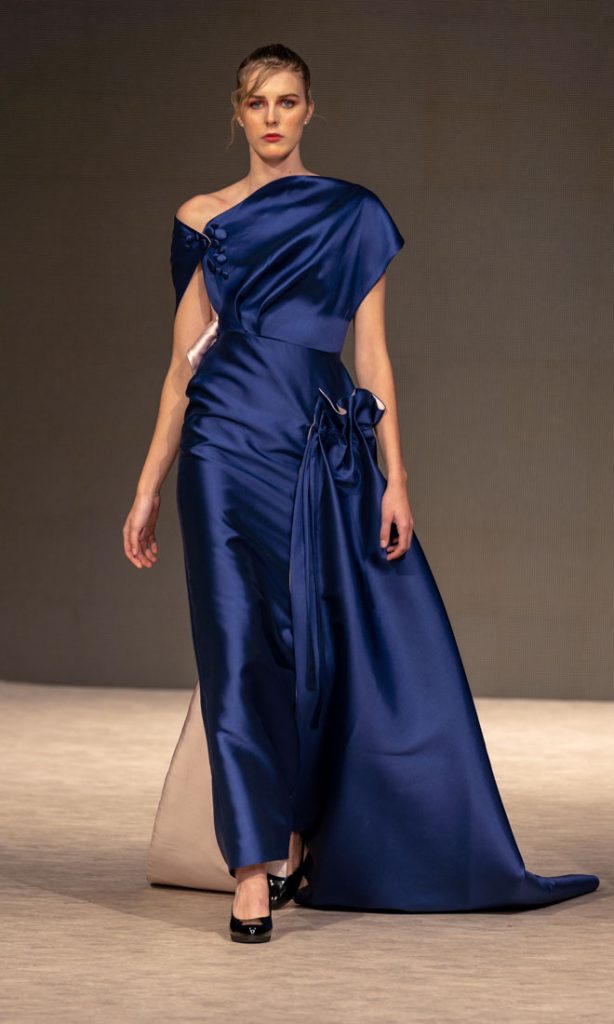 Bright Lights & White Tents
The large white tents, which created the perfect backdrop for the fashion collections, provided a unique energy and excitement to the local community and we hope that this will be VFW's new home.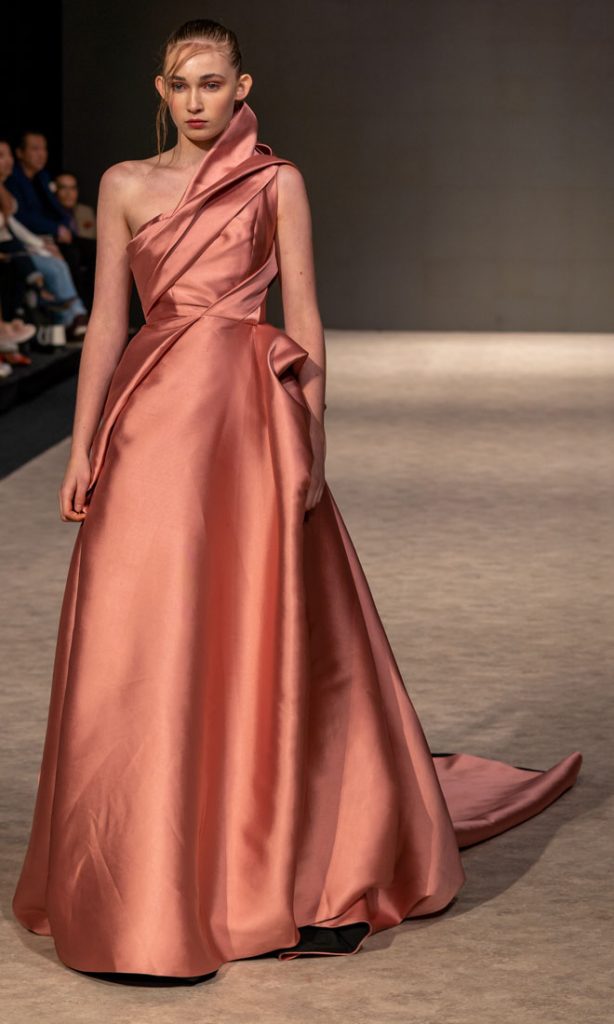 Vancouver Fashion Week Spring Summer 2019 Collections
Monday evening was Vancouver Fashion Week's Opening Gala which featured single ensembles by over 20 designers as well as two designer collections. Phuong My's stylish collection of women's evening wear kicked off VFW's first year at its new location.
Phuong My
Vietnamese-born My, a graduate of the Academy of Art University in San Francisco, launched her label in 2013, catering to stylish Asian women, including many celebrities.
Her collection at VFW featured luxury materials and shaped gowns of the sort that would be found on the red carpet in Asia and the Middle East.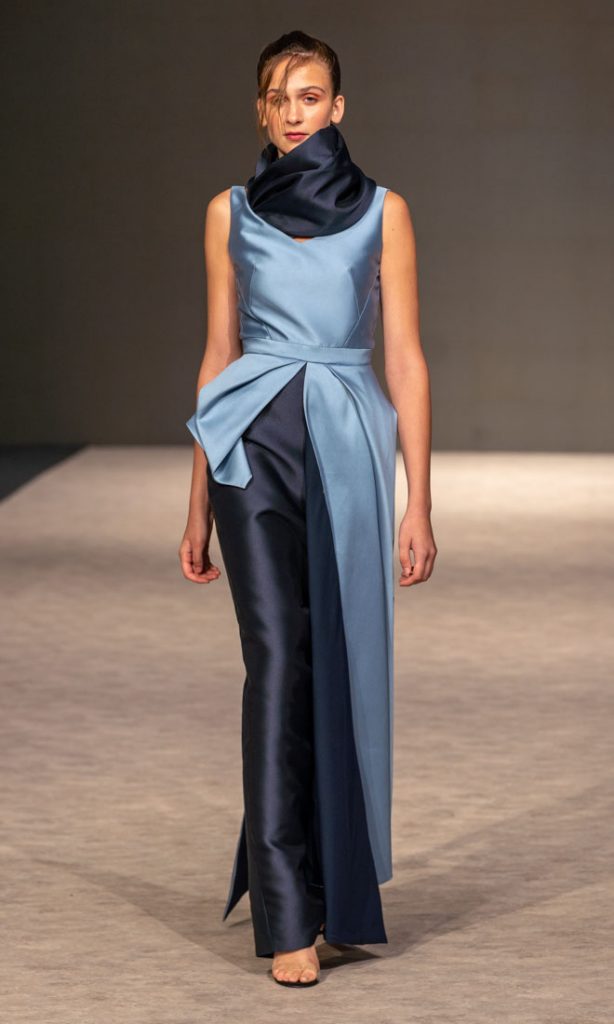 Having exhibited her designs in New York, San Francisco, Tokyo, Singapore, Perth and Dubai, she now has 30 retail locations in 20 countries stretching from France and Italy to Dubai and Southeast Asia. With her international credentials and global reach, this up-and-coming style superstar was just the right designer to launch Vancouver Fashion Week's new downtown location.
Above Photos: Phuong My | Simon Lau