Located in the northern Okanagan Lake area in central British Columbia, 50th Parallel Estate Winery and Block One Restaurant are proof that this region is a terrific destination for wine lovers and foodies alike.
Located just north of Kelowna, on the east side of Lake Okanagan, 50th Parallel Estate Winery captures the maximum amount of sunlight for growing and harvesting the grapes planted up the rolling hillside. The winery, which has grown from 10 acres in 2009 to 50 acres today, offers both red and white wines, including Pinot Noir, Pinot Gris, Gewurztraminer, Riesling and Chardonnay.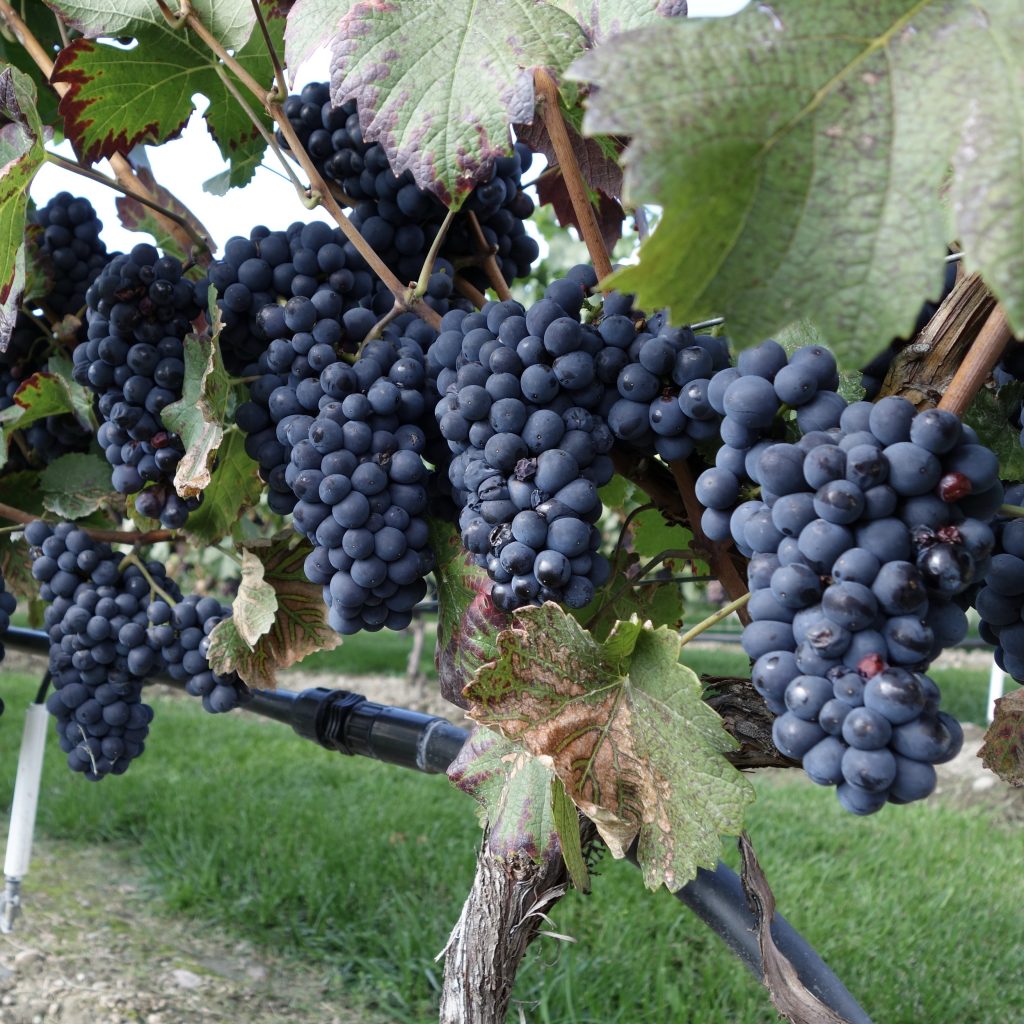 As you pull into the driveway, at the bottom of the hill stands a modern concrete and glass building that offers a wine tasting room with floor to ceiling windows that look out to the lake. This building also houses a large square bar that could serve well over 100 visitors easily. Wine Club members receive front-of-the-line access to new releases and private access to a wine concierge when visiting the winery.
Situated in the center of the building is the newly opened Block One restaurant which is named for the first vineyard planted by owners Sheri-Lee and Curtis. During my tour, I notice the vines in block one was not quite planted in straight lines. Perhaps some wine was enjoyed during the planting process? The rest of the fields appeared to be more orderly, proving that practice makes perfect.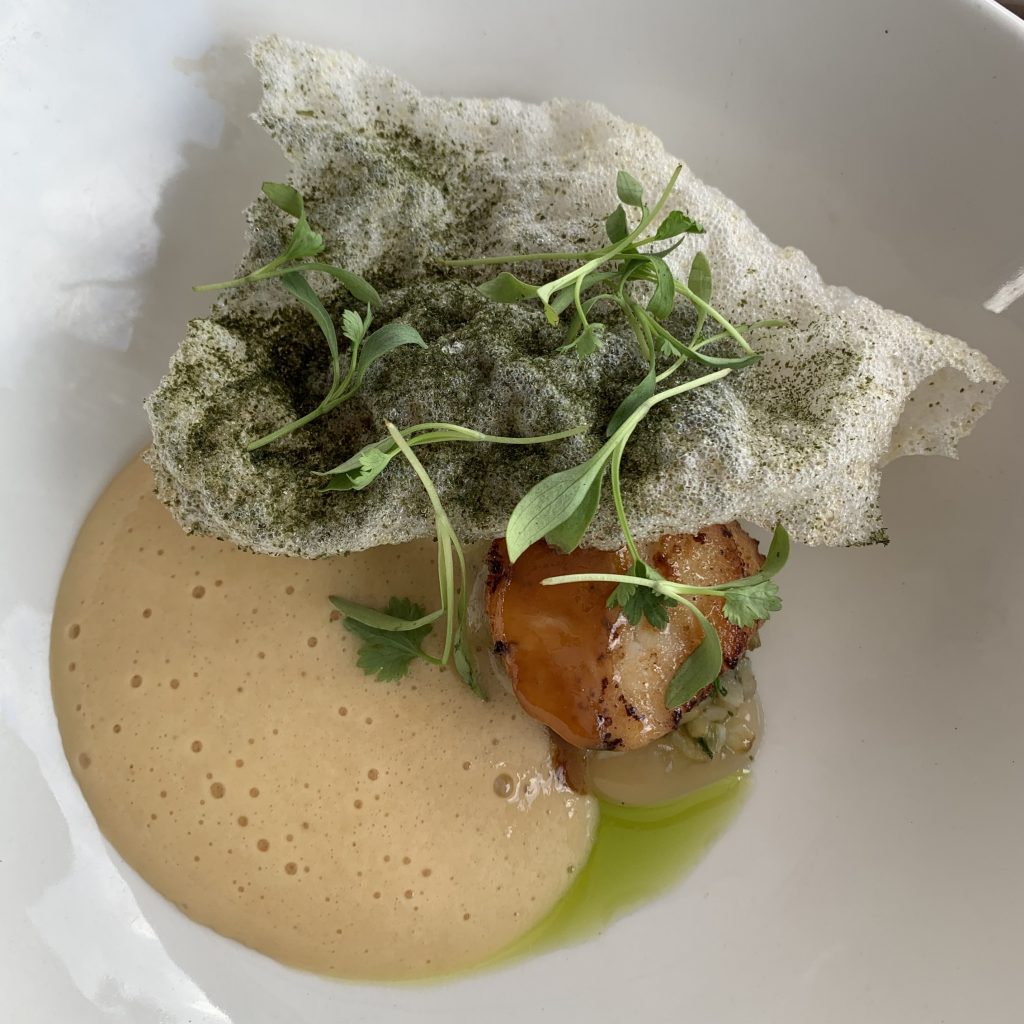 There is no better way to experience 50th Parallel wines than with a visit to Block One Restaurant. During my recent lunch visit, Chef Christian Scott served us an off-the-menu appetizer of scallops and pork belly with miso. The combination of the rich pork flavor with the saltiness of the miso made for a delightful opening for our meal.
This was followed by the staff favorite, a crispy sterling springs chicken sandwich with a half salad and fries. The sandwich, paired with a glass of 50th Parallel Estate 2017 chardonnay, made the perfect lunchtime treat and rounded out a wonderful visit to an outstanding winery.
Fall is harvest time in wine country and I cannot think of a better time to visit beautiful North Okanagan than now – when the weather is crisp, the scenery is stunning and the flavours are beyond compare.