We have a saying in the luxury fashion business: "you can dress them up, but can you take them anywhere?"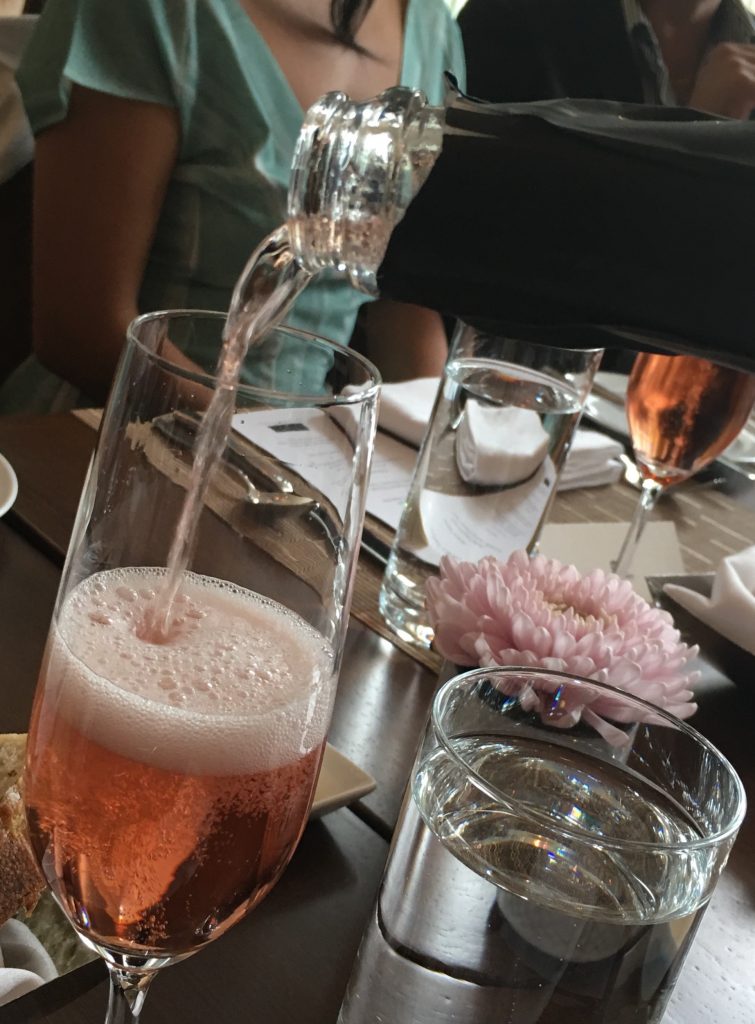 Because the reality is, wearing the latest designer outfits, residing in a penthouse with a world class view and traveling first class to ritzy destinations does not guarantee anyone access to the private parties and events of the world's elite. Something more than the trappings of a high society life is required and that's where etiquette instructor Cynthia Pace comes in.
Pace is the founder of Politesse Par Cynthia, a Vancouver-based consultancy that specializes in dining, social and cross-cultural etiquette, diplomatic protocol, and personal styling, and she is meeting the decorum requirements of a new generation of successful entrepreneurs and their families.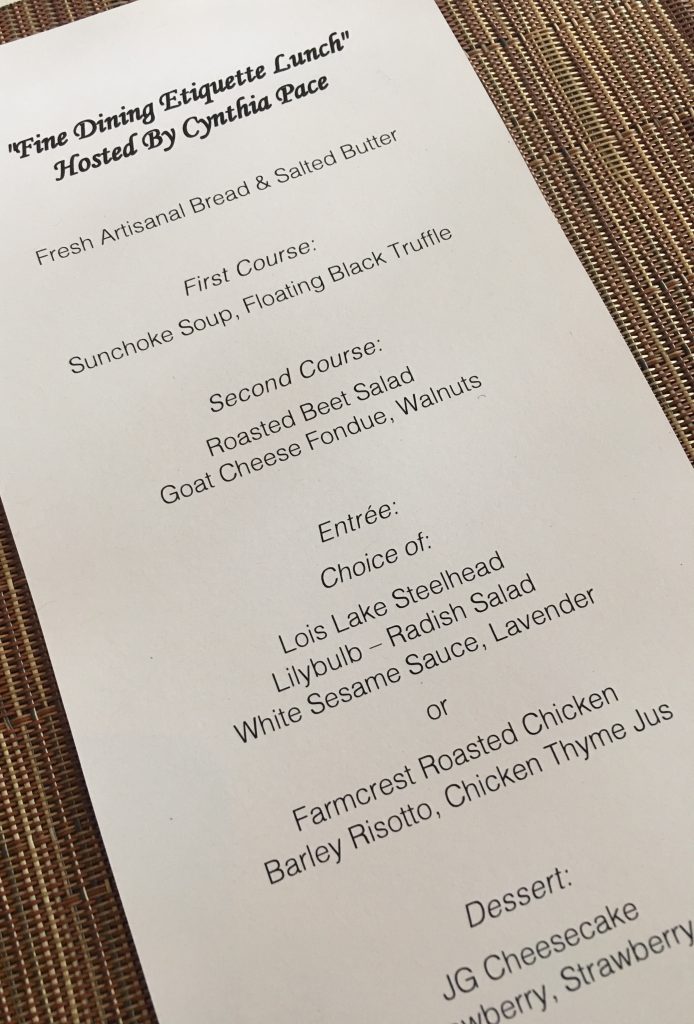 While many still subscribe to certain customs of 'good behaviour', those from foreign cultures and even local young people may not have been taught proper social graces, including good manners and etiquette. Pace's classes provide such people with the skills necessary to succeed in a world of high society social mores.
Recently, I attended a Politesse Par Cynthia lunch etiquette class at the Shangri-La Hotel Vancouver where I brushed up on my dining skills in a private conference room with a dozen or so other guests. While growing up, our family's English nanny taught me table etiquette so it was a perfect refresher class for me. Even if you fancy yourself and etiquette expert it never hurts to practice!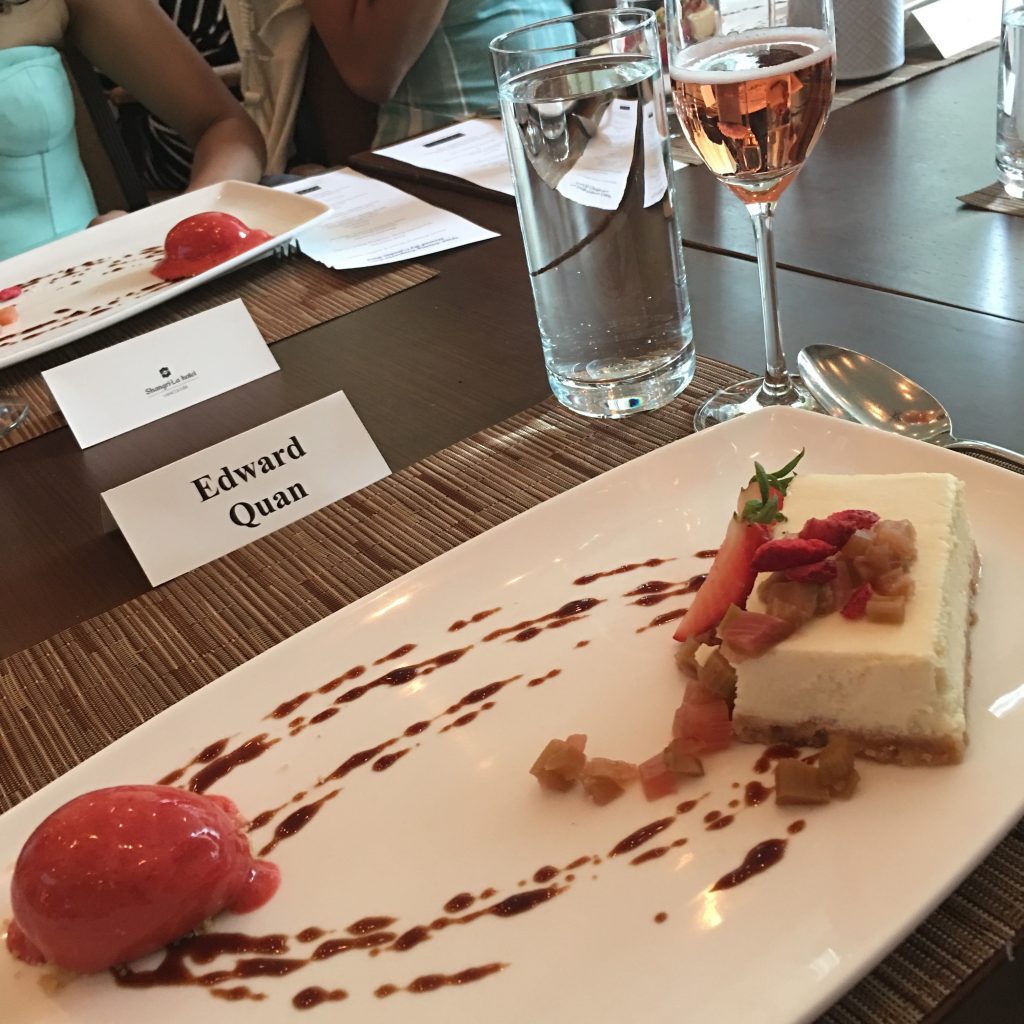 During our four-course lunch, we covered several technical details such as toasting your host with champagne and placing your napkin on your chair if you are returning to the table. We also learned the proper use of a dinner knife – no sawing as if you are in a lumberjack contest – and were reminded never to push your plate away from you even when you are done. How boorish! Call security!
Politesse Par Cynthia offers classes for teenagers and corporate executives as well as private one-on-one sessions and intimate dinner parties. Our two-hour workshop was interactive and fun. Pace covered over 15 do's and don'ts of dining etiquette. The setting was exquisite and the food and champagne was delicious. We simply didn't want it to end.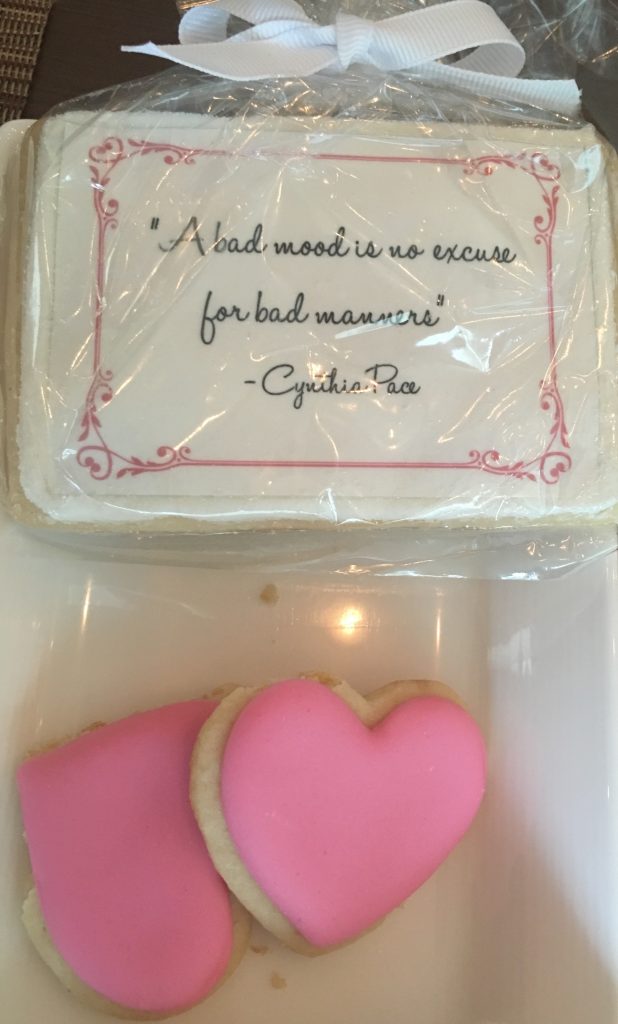 We all want to belong and, believe it or not, that includes the wealthy too. However, without the expected social skills, you will find yourself on the outside looking in. Social grace is about kindness, respect and consideration while good manners covers dining, dress code and how to make small talk without embarrassing yourself. Politesse Par Cynthia can provide you with both good manners and social grace so you will be invited back to the best parties in the most fabulous places again and again and again.
To learn more about Cynthia Pace, visit politesseparcynthia.com