Vancouver Fashion Week Spring Summer 2018 Gala evening gave us a preview of 16 designers showcasing this week, each giving us one look of the season. From vibrant colorful polka dot patterns to all black texture layers, this season was anything but standard.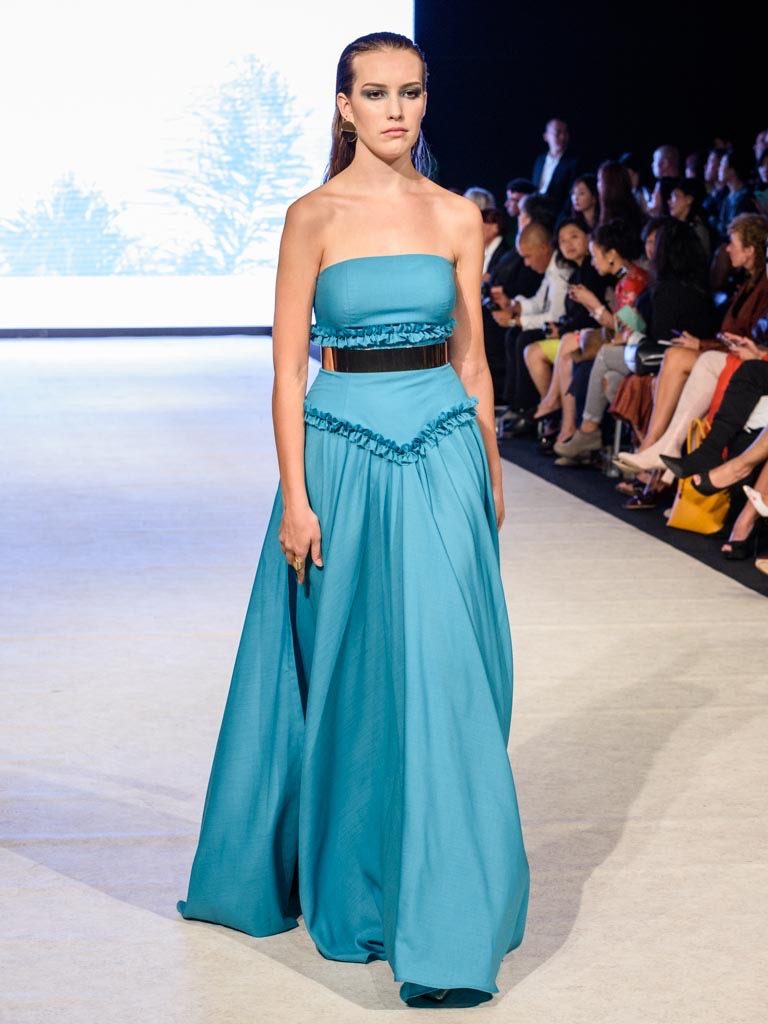 Charly Thorn
Featured designer Charly Thorn gave us colors of the sea and the use of transparencies are her inspiration. Tropical prints of green palms are highlighted on white canvas, accented with polish metallic espadrille shoes. Resort style for your next vacation.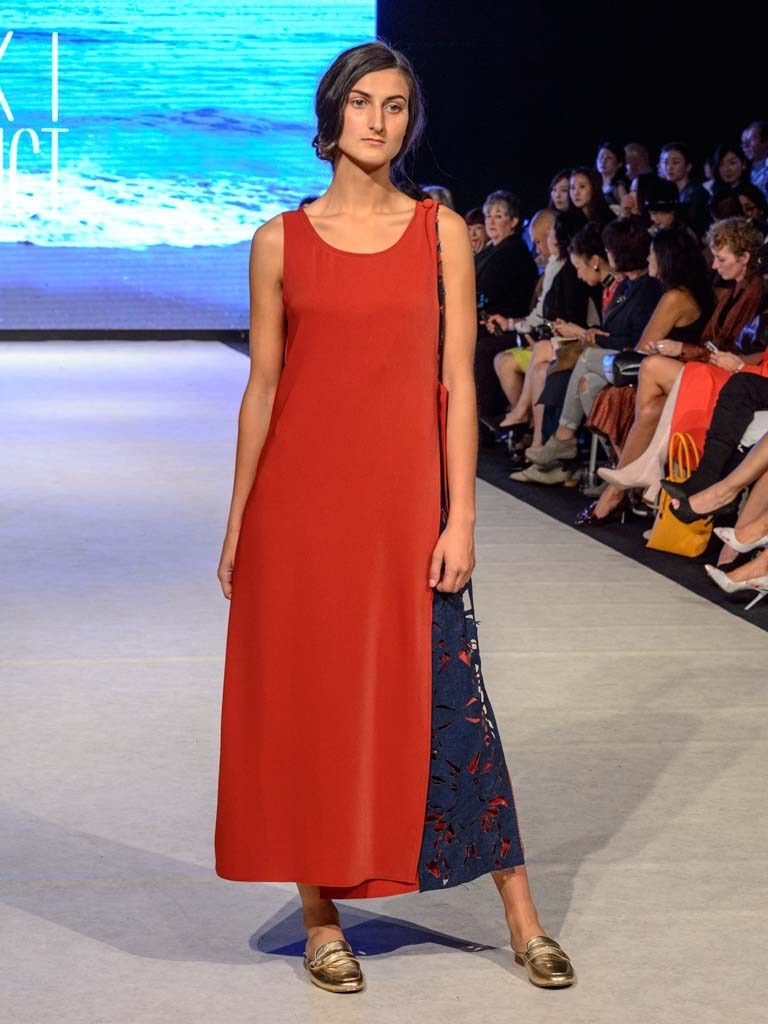 Photo: Simon Lau
Aiki District
Aiki District plays with natural colors and sheer fabrics, mixed with baby blues and highlights of vibrant red. There was a juxtaposition of structured pieces featuring exterior pockets and visible tailoring, mixed with softer more fluid silhouettes and laser cut attributes.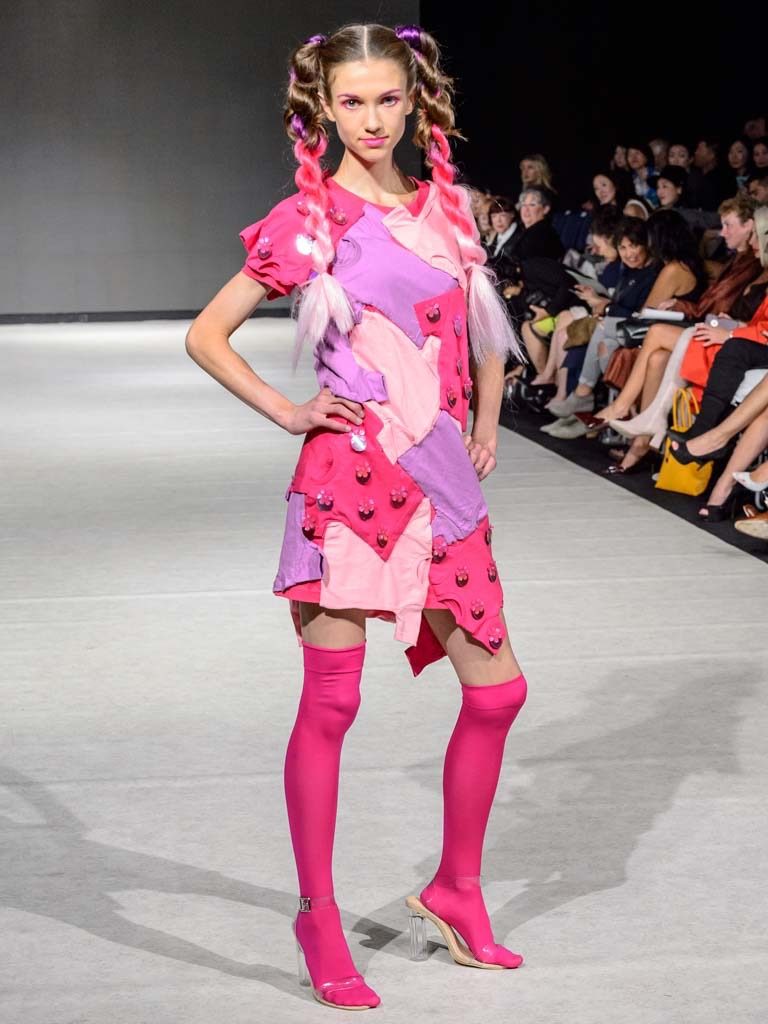 Photo: Simon Lau
Nozomi Kuwahara
Playful and fluorescent colors are words best describe Nozomi Kuwahara latest collection. With a mix of geometric patterns and voluminous sleeves, her look is street style ready.