Vancouver Fashion Week Gala was all about couture silhouette balloon dresses, Japanese knitwear and a designer preview for the upcoming week.
Held at the Chinese Cultural Centre, hundreds of invited guests, designers and their fans packed the David Lam Hall for an evening of the latest fashion looks from around the world.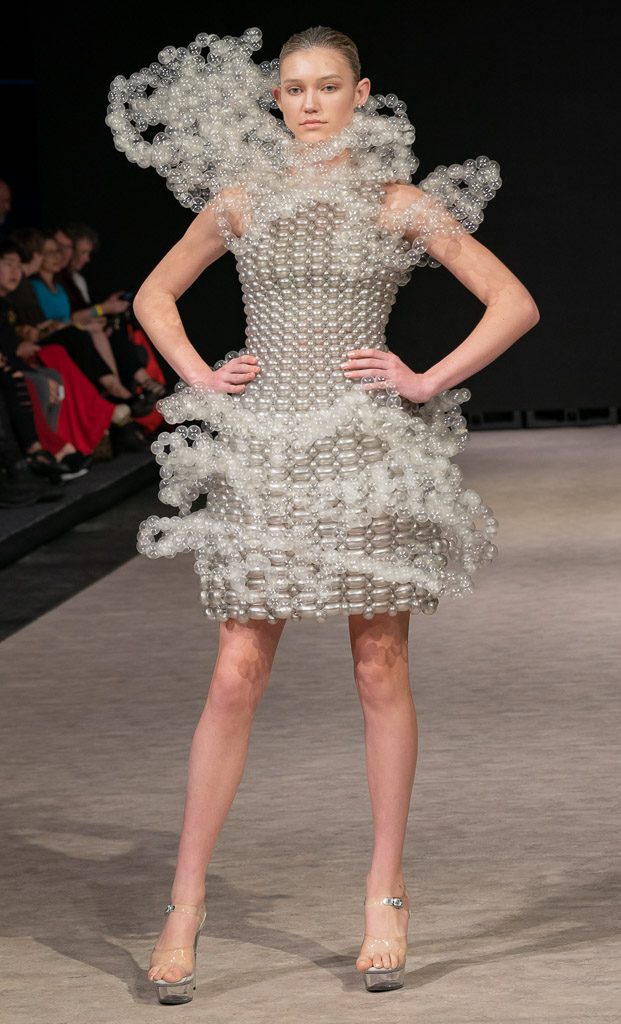 Presenting on the runway that evening was Emi Jingu, a fashion designer who has won many awards in balloon art and fashion. Her collection titled, "Unlimited" included eight creative balloon dresses made from small balloons with elegant couture silhouettes.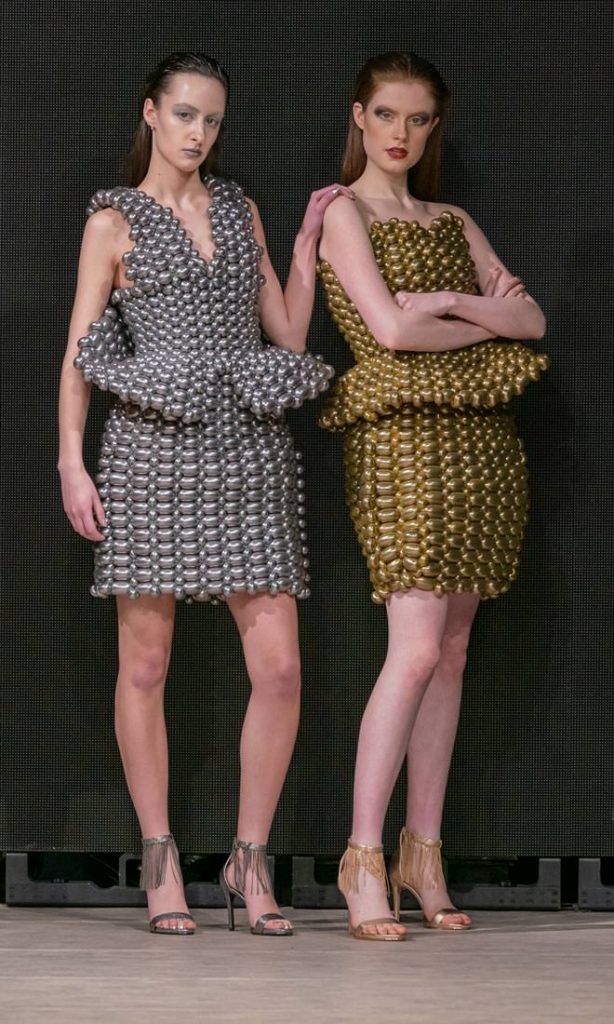 Jingu's dresses featured peplum-styles, slim bodices, and flared skirts, highlighting her extraordinary skill. The eccentric garments were complemented with sleek hairstyles, glossy makeup with black tones, and stilettos to encompass a chic futuristic style.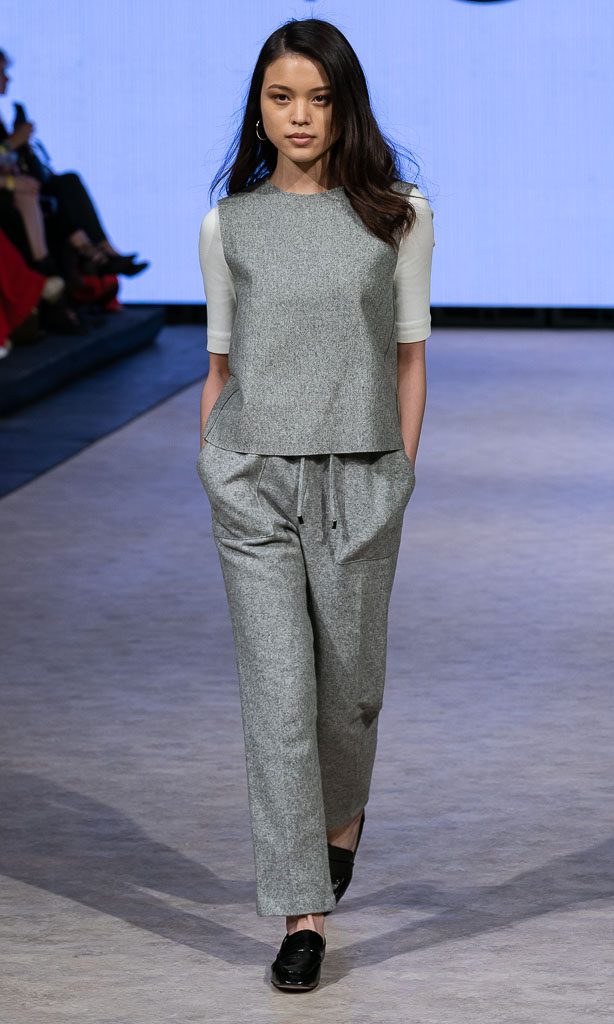 Followed by YONFA, the creative fashions of Japanese designer Kim Yonghwa showcased comfortable elegance pieces made from natural cottons and wool with a seasonal colour pallet of brown and blue.
Yonghwa played with dimensions, offering a range of oversized jackets, crisp calf-length white shirts and sweaters cut at unique yet flattering angles.
With flattering silhouettes in elementary colours of white, navy, black and tan, YONFA is all about comfort, elegance and accessible style.
From the land of the rising sun, designers have recently begun to market themselves on the world stage which offers audiences a difference perspective on fashion today.
The designer previews at Vancouver Fashion Week gala were a cross-cultural experience that juxtaposed intimidating, leather-clad gothic looks and sparkling, transportive Indian bridal wear. Featuring loud red sparkles, soft woollen comfort wear and sexy fun swimwear.
Stay tuned to Style Drama as we bring more luxury fashion news from VFW.