Legendary Porsche becomes a film hero.
Now showing on the big screen, Transformers: Rise of the Beasts, featuring Autobot Mirage, a historic 911 Carrera RS 3.8, is sure to delight both fans of the franchise and fans of classic Porsche cars. 
Capturing the hearts and minds of moviegoers around the world, Transformers: Rise of the Beasts takes you on a 90's globetrotting adventure with the beloved Autobots and introduces a whole new group of Transformers – the Maximals – to join the cosmic battle for earth.
The Autobot Mirage – voiced by Pete Davidson – takes the legendary Porsche 911 Carrera RS 3.8 (964) as its car form and fights for the forces of good alongside Optimus Prime. The 911 Carrera RS 3.8 is perfect in this role not only because the film takes place in 1994, but also because of Mirage's character traits. He's tough with a good heart and a bit of a rebellious streak that becomes evident now and again during the film.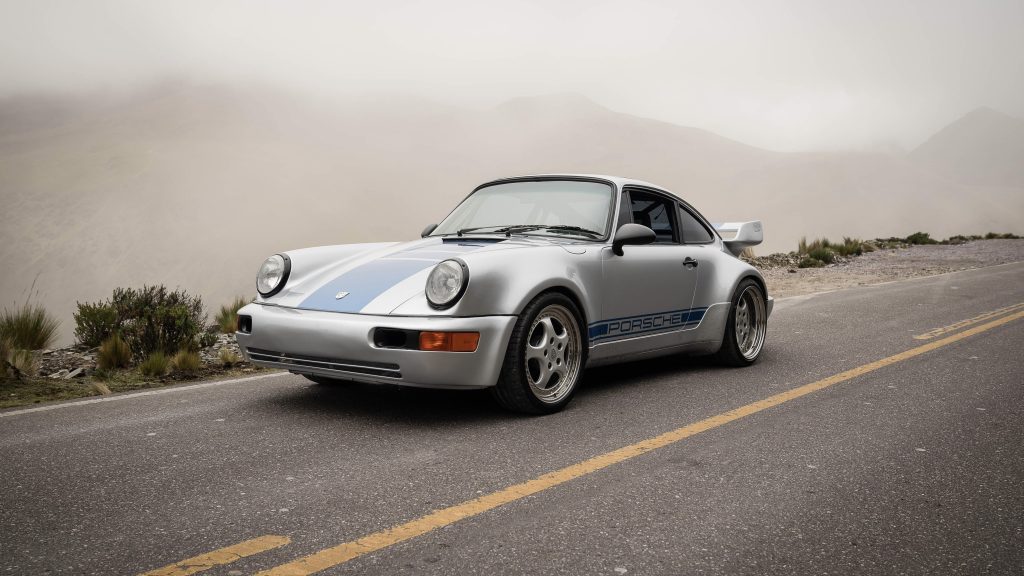 No Porsches were harmed in the making of this film.
Porsche only built 55 units of the 911 Carrera RS 3.8, making it an exceptionally rare historic car. To avoid the risk of damage, no original model was used during filming. Instead, five picture cars were built to look exactly like 964s on the outside, without actually being original Porsche 911 Carrera RS 3.8 models. Each of the picture cars fulfilled a particular function. One car, for example, was modified to go backward at higher speeds to escape the bad guys. Another was specifically prepared for stunt sequences. And yet another was controlled outside the driver's cab for scenes that focused on the artists inside. 
Despite the use of these picture cars, to create an authentic engine sound for Mirage, a real 911 Carrera RS 3.8 was used so the film would be as accurate as possible. For Porsche Cars USA, it was important to represent the sound of the 911 model depicted in the film. Due to the limited number of 911s produced, for discerning audience members, and especially Porsche fans, anything less than total accuracy would be unacceptable.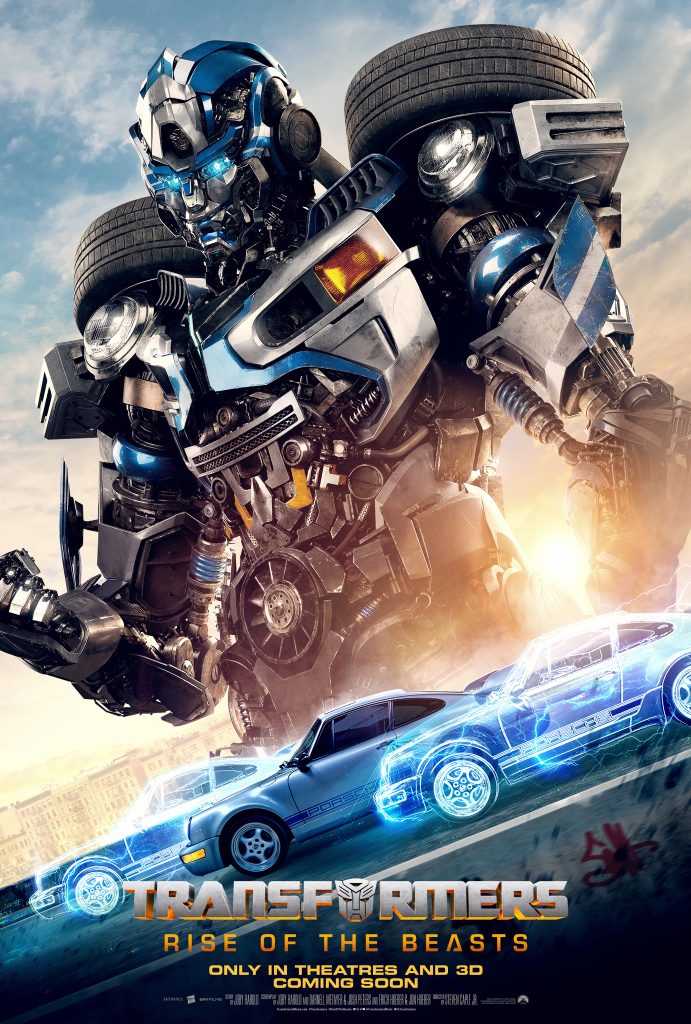 Paramount, producers of the film, were thrilled to work directly with Porsche Cars USA to bring Mirage to life in a unique, iconic, and unforgettable way, showcasing the adventurous and heroic personality of both the Autobot's forms – bot and car. So, gather up the kids, grandchildren, nieces, and nephews and head out to see Transformers: Rise of the Beasts at a theatre near you. Don't forget to cheer on Mirage and the good guys!