Laowai, a hidden lounge in historic Vancouver's Chinatown takes us back to an illicit and seductive period where prohibition-era Shanghai and Hong Kong infamous bars and cabarets welcome the world: refugees, émigrés, and locals; dreamers and deviants; criminals and celebrities.
False storefronts and secret passwords
Inspired by the false storefronts and secret passwords from Shanghai and Hong Kong's notorious nightclub scene, Laowai is concealed behind BLND TGER Dumplings, next door to a Chinese BBQ meat and fresh vegetable market, typical of the small merchants that line East Georgia Street.
Upon entering, discreetly ask for the "Number 7" to be ushered past BLND TGER Dumpling shop's faux freezer door into an art deco lounge that celebrates all the intrigue and glamour of 1920's Asia, paired with a modern cocktail experience.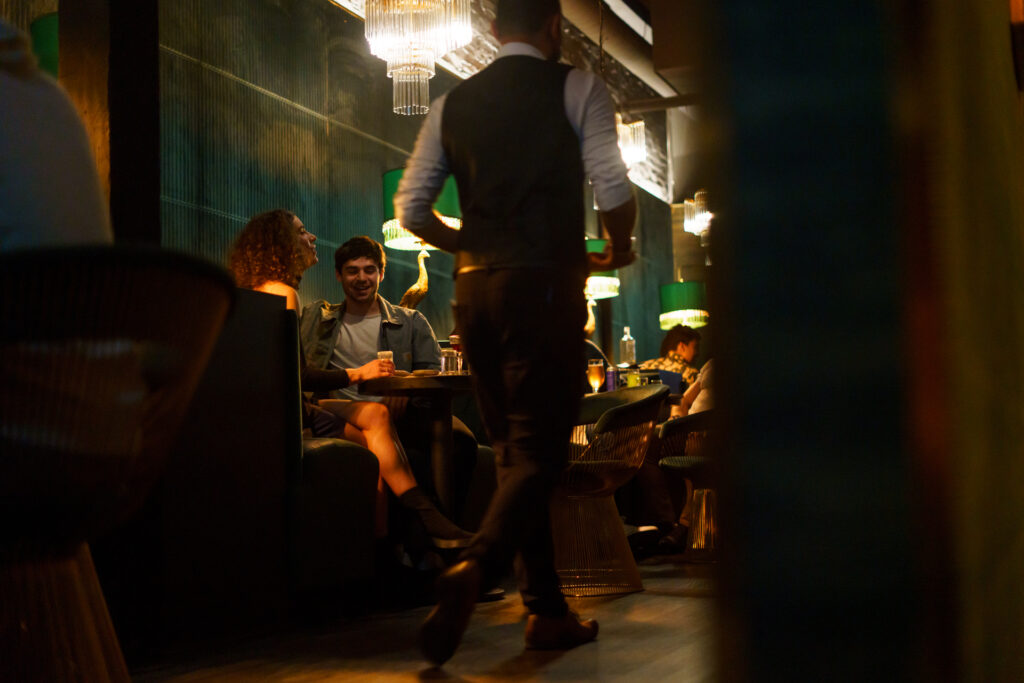 Laowai or 'outsider'
During the 1920s and '30s, Shanghai was one of the most progressive and multicultural cities of the world. The city's nightlife buzzed with a dynamic mix of the fashionable and the seedy, welcoming both locals and 'laowai' or 'outsiders.'
This period between the two World Wars gave us a newly founded openness, freedom and decadence that fuelled the roaring 20's. To curb the night clubs, Shanghai had curfews, but that did not stop the partying, as the music played all night long as you entered the clubs before curfew and stayed until morning.
Once inside, Laowai's hidden lounge is furnished with padded emerald-green velvet walls; intimate semi-circle luxury leather banquettes; and polished, verdigris accents of malachite offering a sultry and sophisticated setting.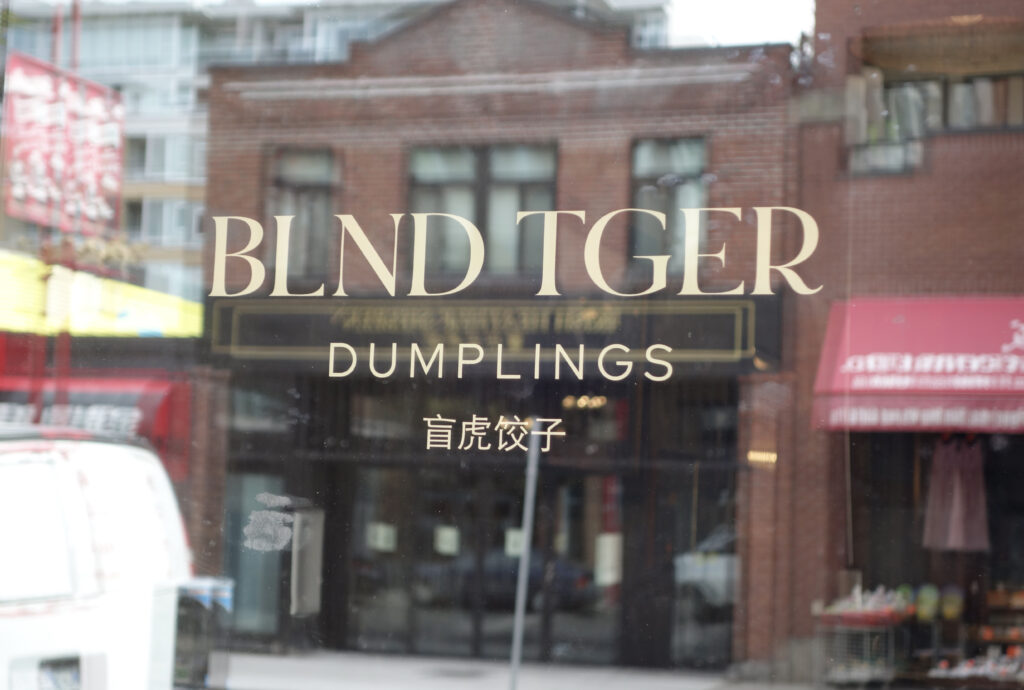 BLND TGER Dumplings
Their cocktail programme blends contemporary tastes and classic recipes with accents and flavours locally sourced in Chinatown. Each of the many cocktails on the menu is introduced with the tale of a historical figure that was its inspiration – such as the popular city administer who was also a not-so-secret opium smuggler Jade Empire.
The kitchen offers large sharing mains plus several dumplings from store front BLND TGER Dumplings. Recommend the Hong Kong-style Pork Belly Bourdon Char Sui marries slow-roasted pork with an American whiskey marinade that has become popular in modern-day Shanghai.
Laowai hidden lounge is behind BLND TGER Dumplings, 251 East Georgia Street, Vancouver.
"Ask for the Number 7."