In the search for my next Porsche travel adventure, I recently discovered the Lake Chelan Wine and Jazz Festival. Which features Vegas-style smooth jazz shows at the best north-central Washington vineyards.
Now in its fifth year, the festival is held on the Victoria Day long weekend and showcases a broad range of genres, including funk, R&B, Latin jazz, and traditional styles. Add in the best wineries on both shores of Lake Chelan and a setting surrounded by mountain tops and what it all adds up to is an unforgettable Porsche travel experience.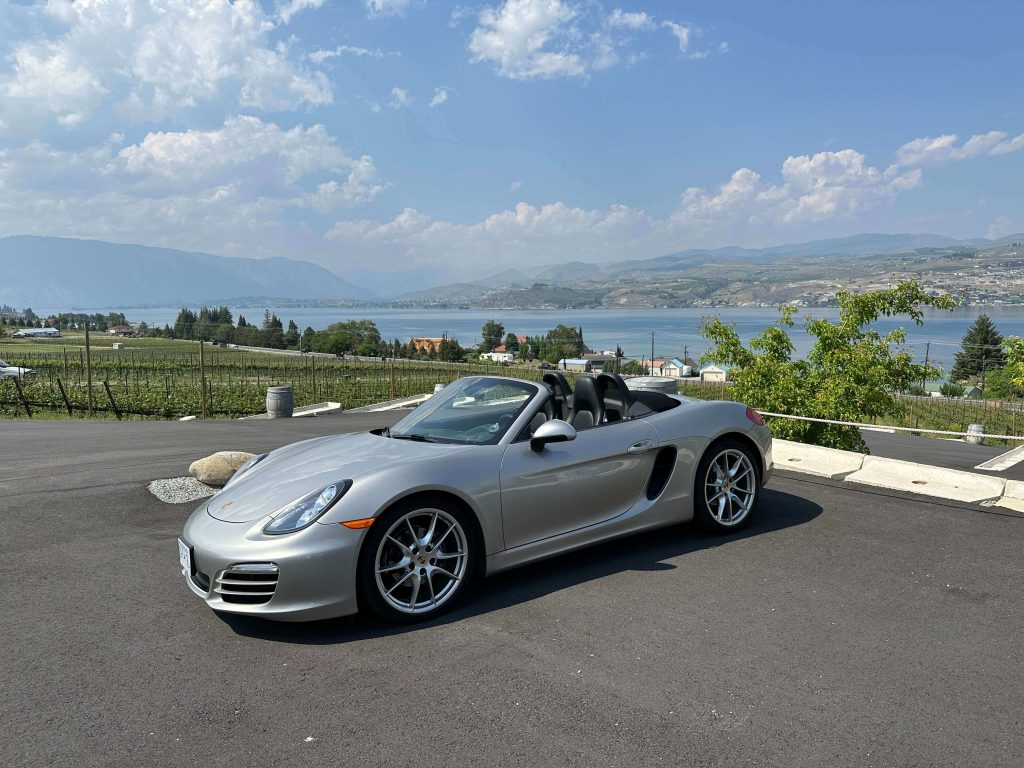 Your own private concert
What makes the Lake Chelan Wine and Jazz Festival so marvelous is the intimacy; it's like attending your own private concert. Unlike attending the Vancouver or Montreal International Jazz Festivals, Lake Chelan Wine and Jazz Festival offers small audiences – a couple of hundred people at most.
The festival features a line-up of 20 bands performing at 13 wineries and venues, 50 performances, and complimentary shuttle service. Moreover, the festival is a non-profit organization and all net proceeds go to local schools to support music, viticulture, and enology education so not only will you enjoy yourself but you'll be contributing to a good cause too!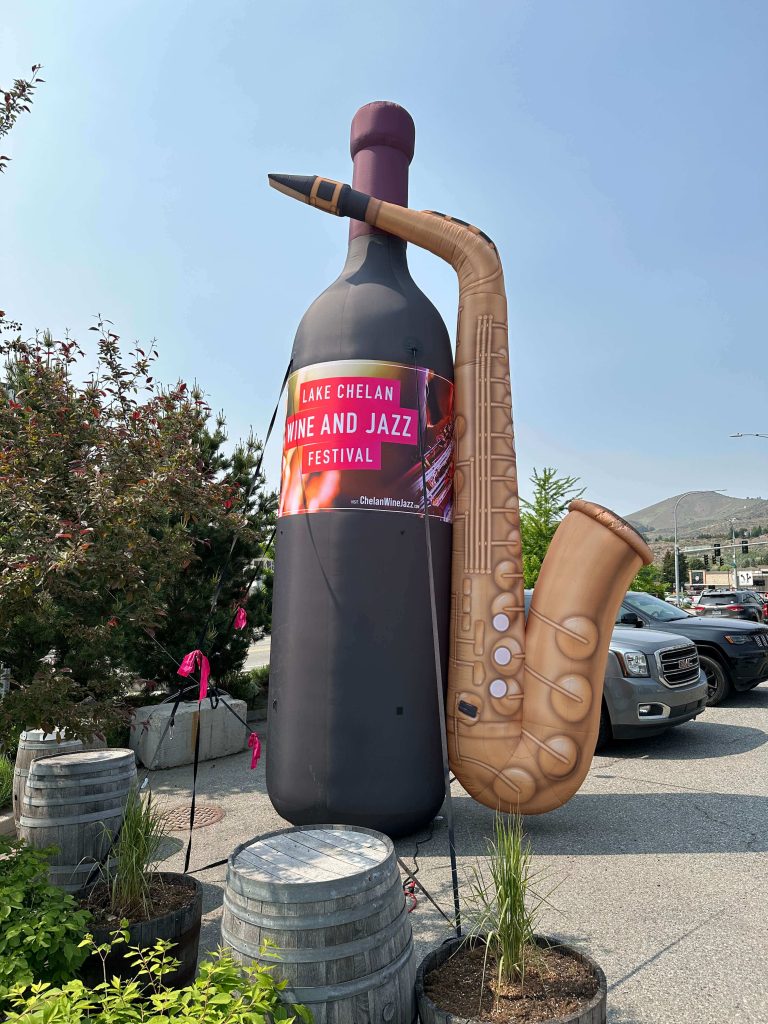 Lake Chelan is just five hours from the Canada-US border. The route takes you along Highway 2 which offers sweeping curves up and down Stevens Pass. Parts of the highway have only two lanes with no shoulders and just guard rails, so you need to watch your inside line which is no problem in my Porsche.
The town is home to less than 5000 residents. With its cold winters and hot summers, it is primarily a recreational tourist destination; the temperature of the lake water can rise to 20C in late summer.
Growing up, I remember my parents playing Burt Bacharach and Dionne Warwick records. Those fabulous tunes are still alive and performed at the festival by a new generation of jazz legends such as Greta Matassa, Jake Bergevin, Michael Winkle, and Darren Motamedy.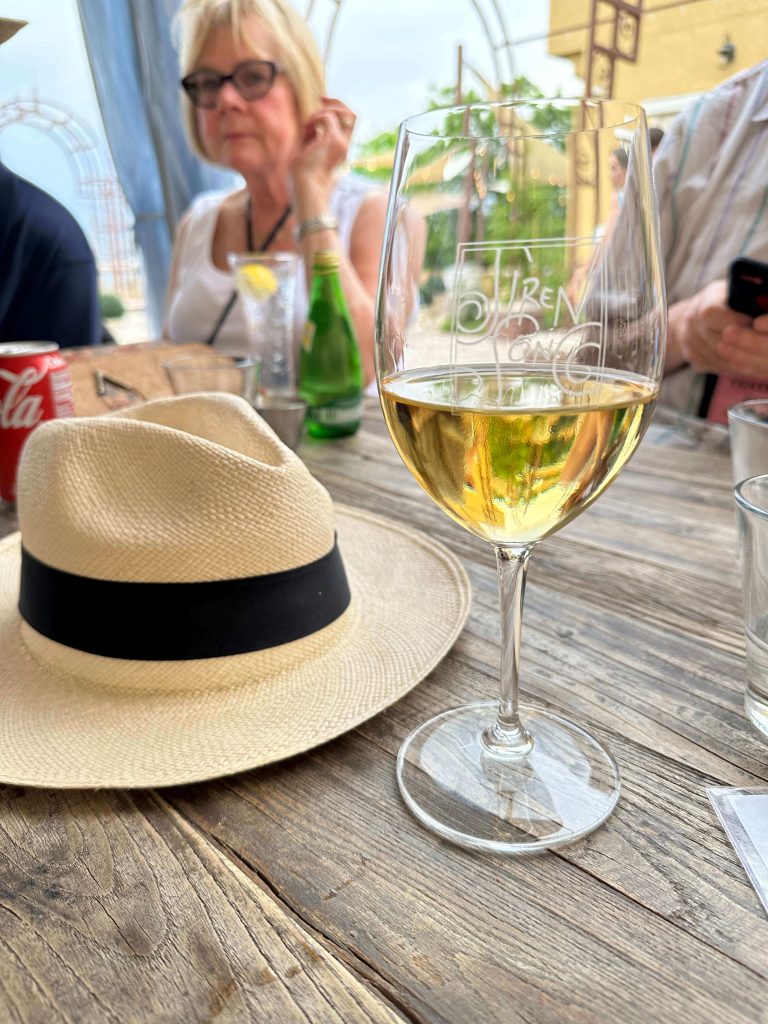 Siren Song Winery
The three-part harmonies of Portland's Swizzle Chicks dazzled audiences as they performed a variety of jazz and swing songs during their performance at Siren Song Winery and Restaurant. For the most spectacular Chelan Lake views, Siren Song Winery and Vineyard Estate, situated on 7 acres, has a tasting room, bistro, and private villa, and resembles an Italian village. I enjoyed a glass of their Chardonnay with tropical notes of star fruit and pineapple and a touch of vanilla and honeysuckle. If you plan a visit, perhaps try one of their reds with handmade pizza from the bistro.
Larc Hill Vineyard Ranch
Jake Bergevin, song writer and trumpeter, is a true storyteller. A feature artist with groups such as the Spokane Symphony, Seattle Women's Jazz Orchestra, and more. His performances included jazz classics from the 50's and 60's and were held at the Larc Hill Vineyard Ranch on the south slope of Lake Chelan which produces Brut Bubbly White Wine, Cuvée Blanc, Ranch Rosé, Pre Se Chardonnay, and Cuvée Rosé.
Sigillo Cellars
Michael Winkle, a jazz vocalist from Portland Oregon, delighted the audience with tunes by Frank Sinatra, Stevie Wonder, Bobby Caldwell, The Beatles, and more. Winkle adds his own spin to these familiar melodies and delivers a dazzling sound. I enjoyed his music at Sigillo Cellars, located in a historic lakeside school. Sigillo offers traditional Bordeaux and Rhone varieties plus tapas style dishes for all to enjoy in their tasting room, on their rooftop deck, or at their outdoor or indoor seating areas.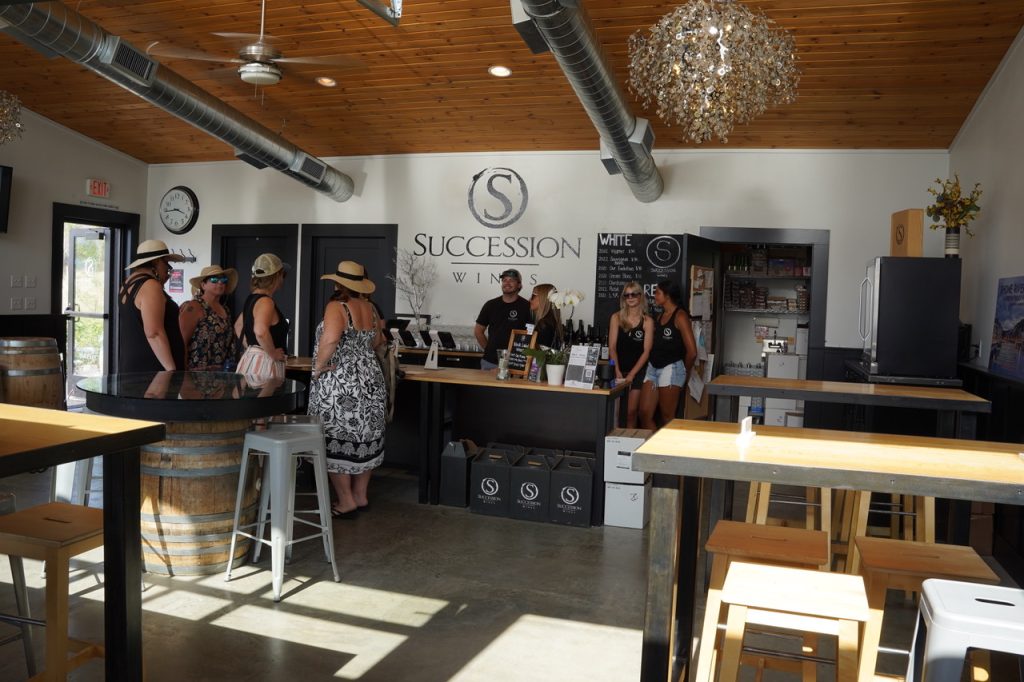 Succession Wines
The Saturday evening closing act by Darren Motamedy, a dynamic songwriter and educator with 11 jazz albums under his belt performed at Succession Wines and was the highlight of the weekend. Motamedy, playing saxophone, performed a Vegas-style show that captivated the audience and had us all dancing as the sun set over the mountains. Succession has a large wine tasting room and an even bigger outdoor patio looking out over Lake Chelan. Crafting reds, whites, rosés and other premium wines, Brock and Erica Lindsay, owners, and winemakers, have a passion for creating great wines.
With all these incredible performances at the Lake Chelan Wine & Jazz festival, once word gets out, it will not remain as intimate for long. So, mark your calendar for next Victoria Day long weekend and, in the meantime, why not plan your own Porsche travel adventure this summer and visit some of the best wineries in north central Washington.
This story was originally published in the Porsche Club of America – Canada West Region print magazine, Summer 2023.