Le Diner en Blanc, the most anticipated dinner party of the summer returns on Thursday, August 10th, where thousands of guests clad in white will dine at a secret location in Vancouver.
Celebrating its 10th anniversary this year, Le Diner en Blanc will be produced by The Social Concierge founder, in conjunction with Aly Armstrong Event Planning & Design. Which will be taking over sole management and production of this signature annual event in 2024.
As Vancouverites are expecting all the artistry and excitement held at Jack Poole Plaza last year. The new producers are promising that the next decade will have its shares of surprises.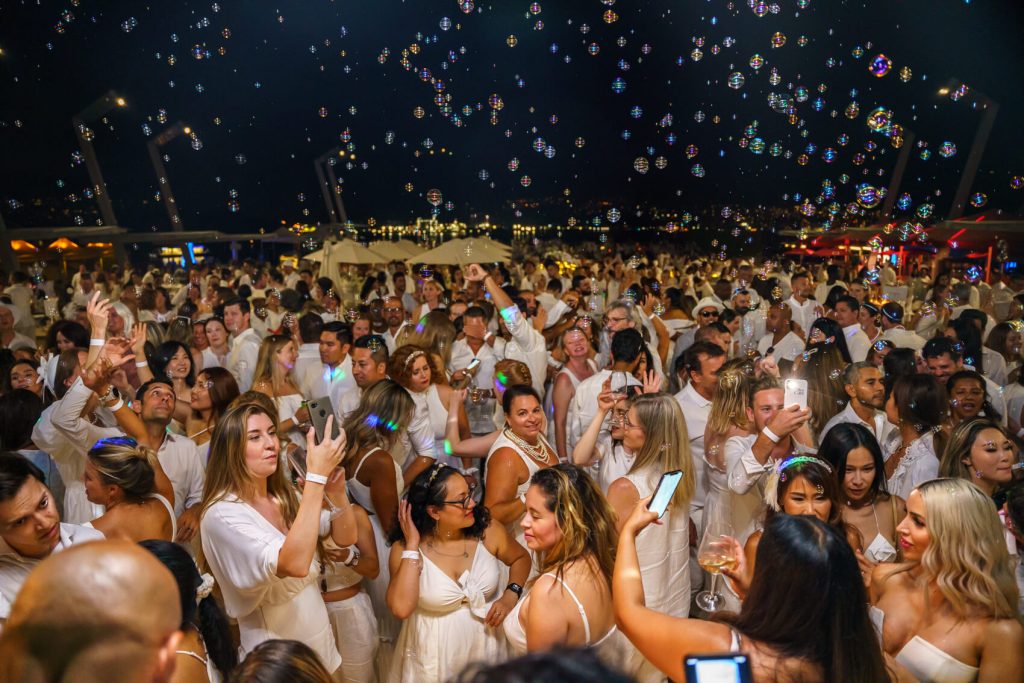 Francophone entertainment
This year's Le Diner en Blanc expanded francophone cultural component will celebrate the spirt of Oh là là. With local and international artists such as:
Pop-up gallery by Lyon-born, Vancouver-based "Archeological Pop Art" artist Ghislain Brown-Kossi who will be débuting his newest works for the first time ever at the event;
Installations by calligrapher Lele Chan and contemporary sculptor Mark Ollinger;
Theatrical and dance performances with Vancouver's Alliance Française;
Local Romani-jazz sensations Van Django;
Paris-based scratch DJ, DJ M1 ,and Vancouver's own TDM;
New for this year is the on-site Champagne Lounge, hosted by Taittinger. For those who wish to purchase prepared Box Menus instead their own picnics, Peak of Catering has returned as the event's official box caterer.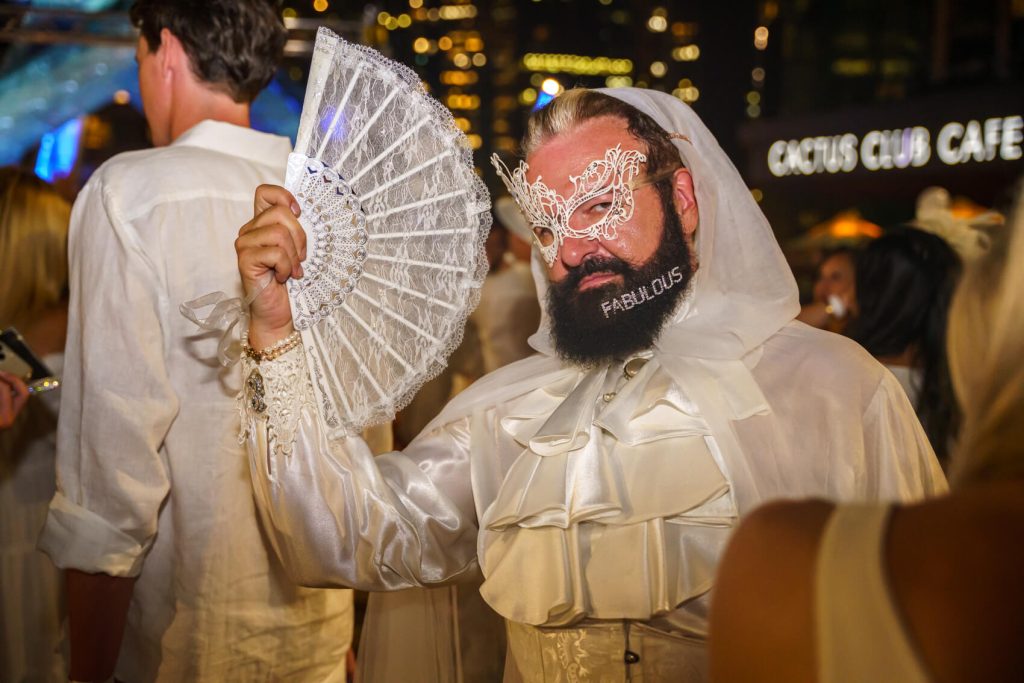 Le diner en Blanc dress code
To maintain the uniqueness of the event, every guest has a part to play and observes certain requirements such as: 
Dress code: head-to-toe in white only.
Table setting: white decor including chairs and tablecloth.
French-influenced event only wine and/or Champagne are served.
As per Vancouver alcohol regulations, guests cannot bring their own alcohol. Guests wishing to enjoy some wine or Champagne may reserve online through Le Diner en Blanc's e-store. Guests are welcome to bring their own non-alcoholic beverages.
Secret location
To ensure that the location secret is kept undisclosed until the last minute. Guests meet at the assigned departure location and are escorted by a Le Diner en Blanc volunteer.
The event location is left as clean as when guests arrived and required to leave with all their belongings, leftovers, and litter. 
To be a part of this unique celebration, people can sign up to the waiting list/Phase 3 by visiting Vancouver.dinerenblanc.com and clicking on the Register tab.