The fanny pack, once the mocked accessory of the ugly tourist, has been given a modern luxury makeover, making fans of fashion influencers and their followers alike.
For the past two years, European designer runway collections have been taking their inspiration from 80s fashion. Remember those white tube socks worn with sandals? How about neon yellow, Hawaiian shirts and big curly permed hair? Even though many of us would like to forgot the trends of that decade, designers are mining it for fashion gems.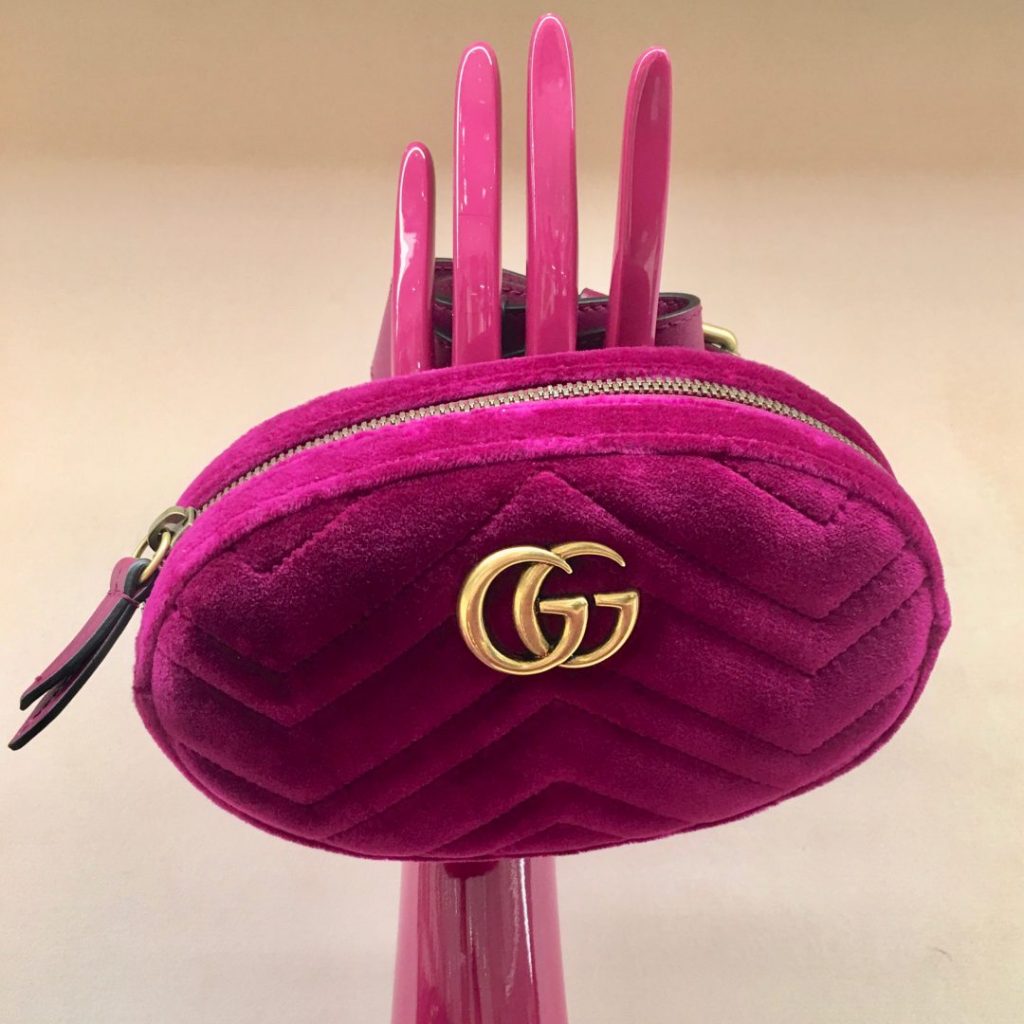 Bumbags
The return of the fanny pack (or as the British loving call them "bumbags" – they seem to have a thing about their posteriors) is the result of an upscale reinvention with designer fabrics and hardware and price tags to match.
Gucci calls them "belt bags" and produces luxurious quilted leather versions in bright blue and fuchsia finished with flowery embroidery and a gold logo. Louis Vuitton, meanwhile, offers up canvas or metallic "hip bags" in their classic monogram print. Given the extravagance of these high-end pieces, the humble origins of the fanny pack may come as a bit of a surprise.
Commonly referred to as buffalo bags or pouches, one of the earliest known uses of the fanny pack was by First Nations peoples in North America who wore a variation of a belt with a satchel attached.
Later, during the 15th & 16th centuries, as pockets had not yet been invented, Europeans wore small pouches tied around their waists in which they kept their valuables.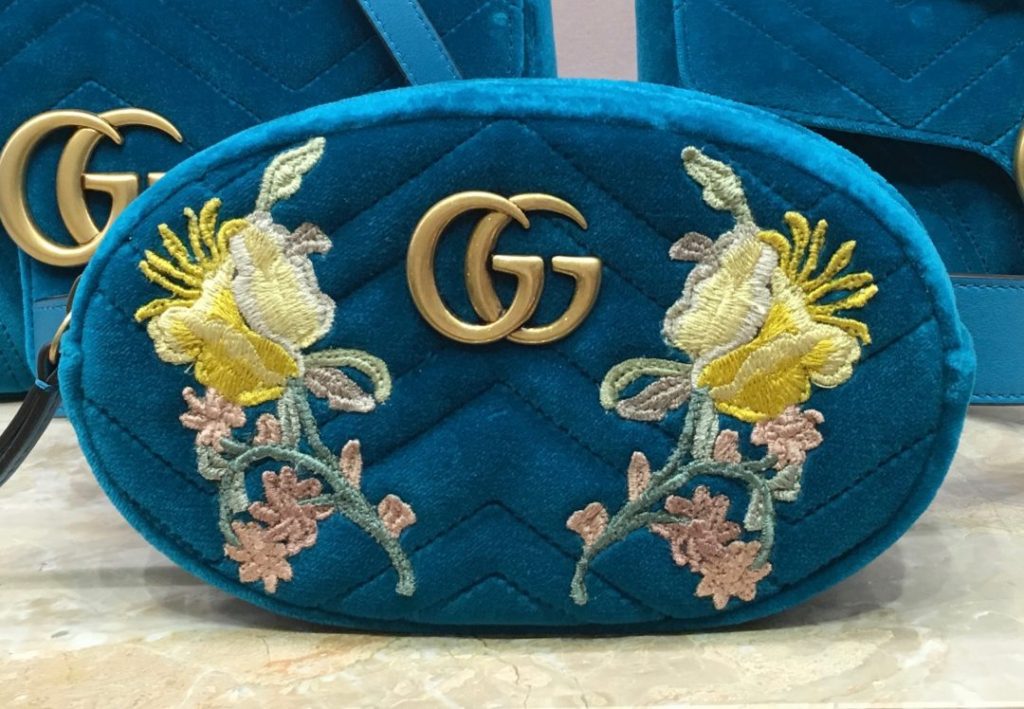 Yes, Dads
Ski patrol members in the 1960s wore fanny packs as first aid kits which popularized them with the outdoor adventure crowd. But it wasn't until the 80's that fanny packs became streetwear. Whether rollerblading, hiking or simply heading to the grocery store, many Dads would wear a fanny pack whenever they left the house. Yes – your Dads were ahead of the fashion curve by about 40 years.
At the turn of the century, hipsters made them a fashion staple at outdoor music festivals and nighttime raves. Today, Bella Hadid and Selena Gomez are just a few of the big A-list names swaggering around town with their bum bags and sporting the newest designer fanny packs in their instagram feeds.
Street Style
On our streets, fashionable women are wearing them cross-body with the pouch on their chest or under their shoulder.
For men, it's definitely all about the Rambo look with larger pouches with the capacity to hold a bottle of scotch worn across the body rather than around the waist.
As the luxury designers price their modern fanny packs at up to US$1500, they are less expensive than their handbags which may be the reason that, this summer, demand has outpaced supply. Louis Vuitton boutiques now have a waiting list for their belt bags and you can bet it's not suburban dads lining up to buy these up-market versions. It's the fashionable set and their adherents.
The 80s fashion looks have returned. You have been forewarned.