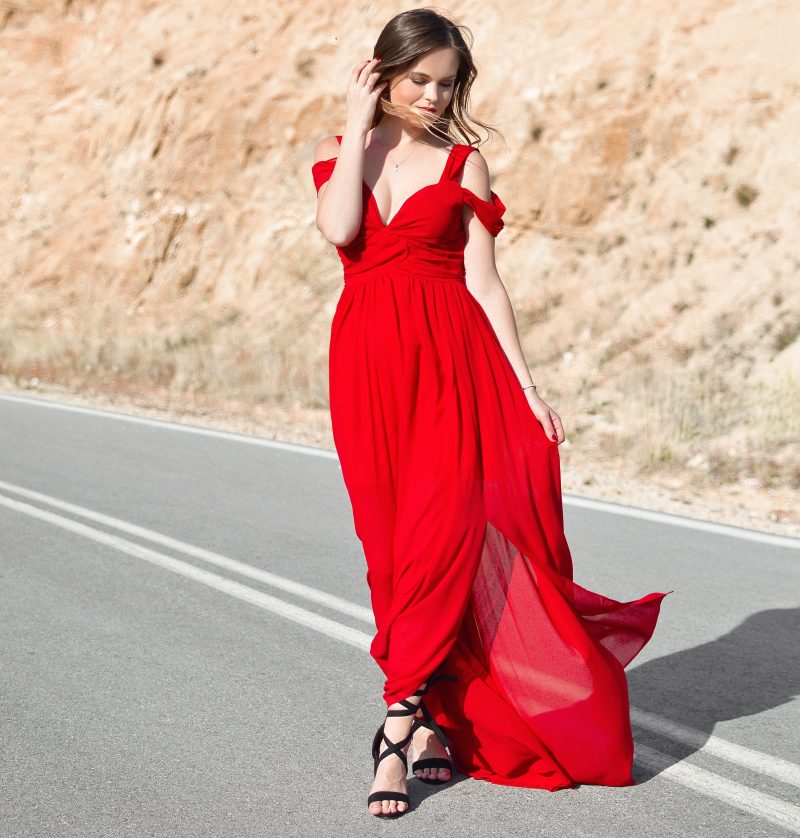 Ladies, prepare to turn heads because one of the biggest fall trends for 2017 is red. On the runways of the best luxury designers, the colour of passion made a vibrant splash. Givenchy gave us sculptural red coats, Oscar de la Renta offered sleek red dresses, and Prada showed naughty knee-high red boots.
But fall is not only about eye-catching hues like crimson, ruby and maroon. It's also about a more polished style. Luxury fashion designers are done with the casual look. Gone are the ripped jeans, crop tops, tracksuits and expensive sneakers that prevailed in previous seasons. In the boutiques and on the streets of New York classic, elegant shapes and styles dominate.
As fashion designers try to speak to our individuality, they offer up several vintage-inspired fall trends looks.
With the temperature dropping, watch for the vintage style faux furs by Shrimps, first introduced last fall, to be the coats of choice for fashion-forward ladies. 70's inspired plaids, in brighter tones and more sumptuous fabrics than those shown during the grunge trend of the 90's, are sure to be a favorite look here in the great white north. On the runways, Tory Burch gave us beautiful mid-length plaid skirts while Chloe offered plaid statement coats that can seamlessly take you from the office to the country.
As for what to wear at this season's holiday parties, there's no need to stray from that fashion staple – the little black dress. Jason Wu, in particular, takes it up a notch, pairing black dresses with sensual fishnet tights and heels. It's all about being captivating this holiday season so accessorize accordingly.
With sophisticated shapes, colours and prints making a strong showing this season, it's time to put away your casual attire and welcome fall with a more refined style. And don't forget that a touch of red will brighten up any drab fall day.
Above photo: Pete Bellis – Unsplash