North Vancouver fashion designer Kjaer of Kome Clothing presented her new fall collection outdoors on Granville Island last week showing us all that it's time to add some excitement to your wardrobe.
Above Photo: Model Jessica Blanco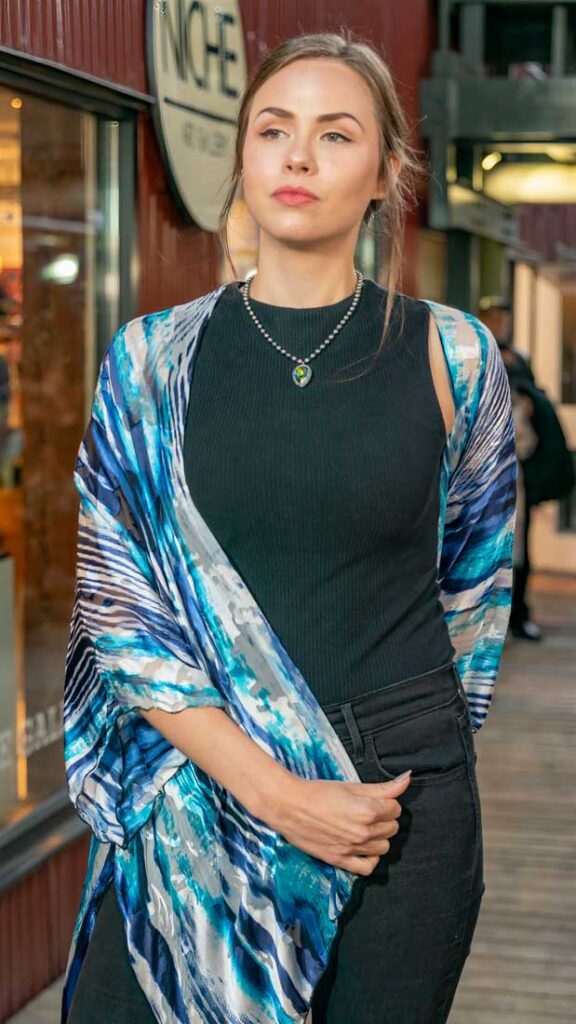 As NYFW Spring Summer runway shows were outdoor affairs last month, the Kome Clothing fashion show was held under the Granville Street bridge, outside of Niche Art Gallery in front of a crowd of adoring clients and local media.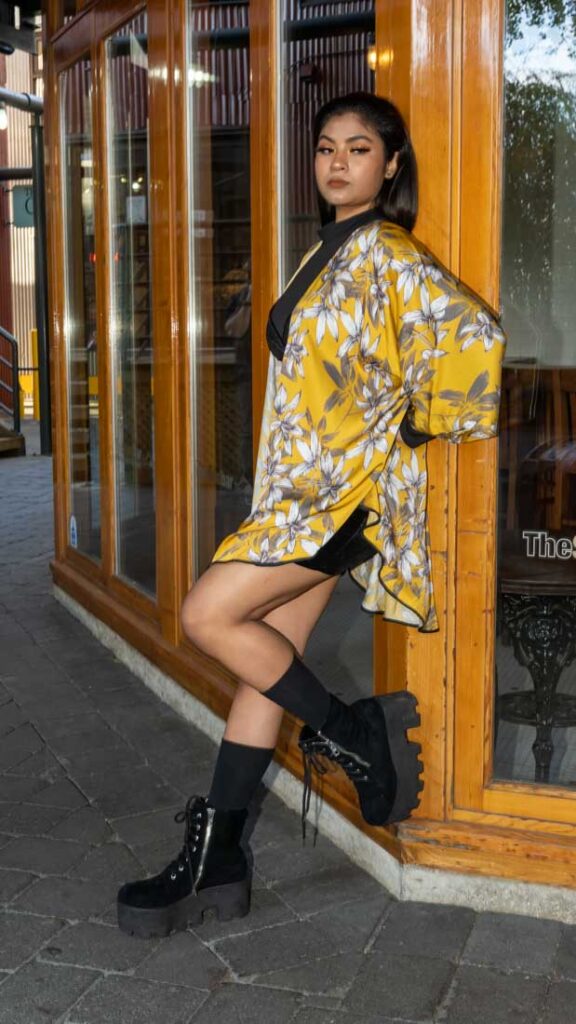 From her North Vancouver studio / boutique, Kjaer has been producing one of kind, handmade fashions for years. Born in Canada, she is a one women business that offers unique, flattering and comfortable fashions.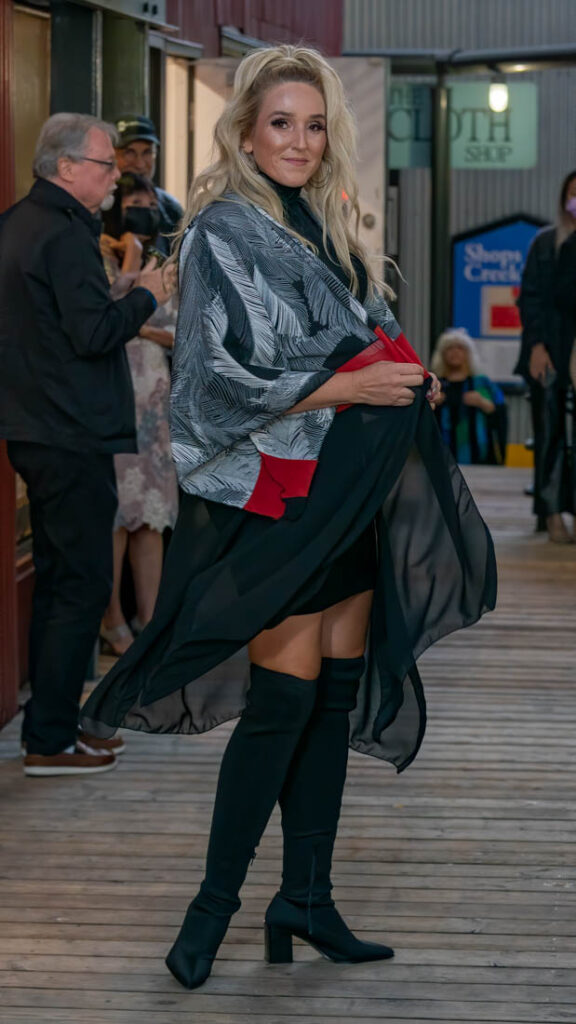 Kjaer inspiration comes from her clients, to see the joy in their faces when they try on one of her one of a kind garments gives her great satisfaction.
Sustainability plays a major part of Kome Clothing as Kjaer creates each piece from start to finish. She almost exclusively uses organic cotton, tencel, hemp, silk and linen, and purchases vintage and left-over fabrics.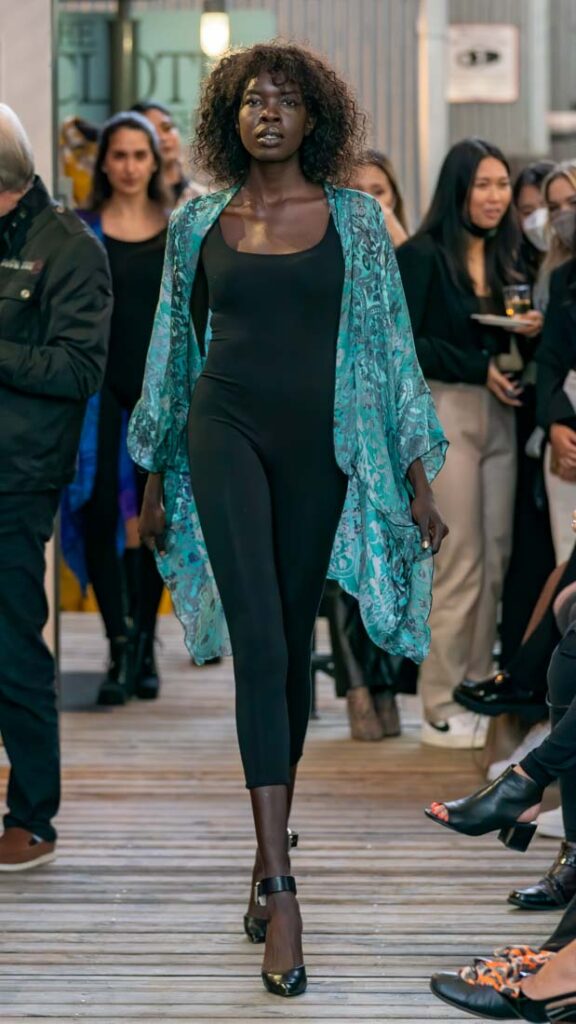 Clients rave about her individual pieces as she designs garments for all body types from petite, plus, tall and curvy.
Kjaer's runway collection was colourful, yet playful which can be worn for many occasions, from street wear to travel and special occasions such as weddings.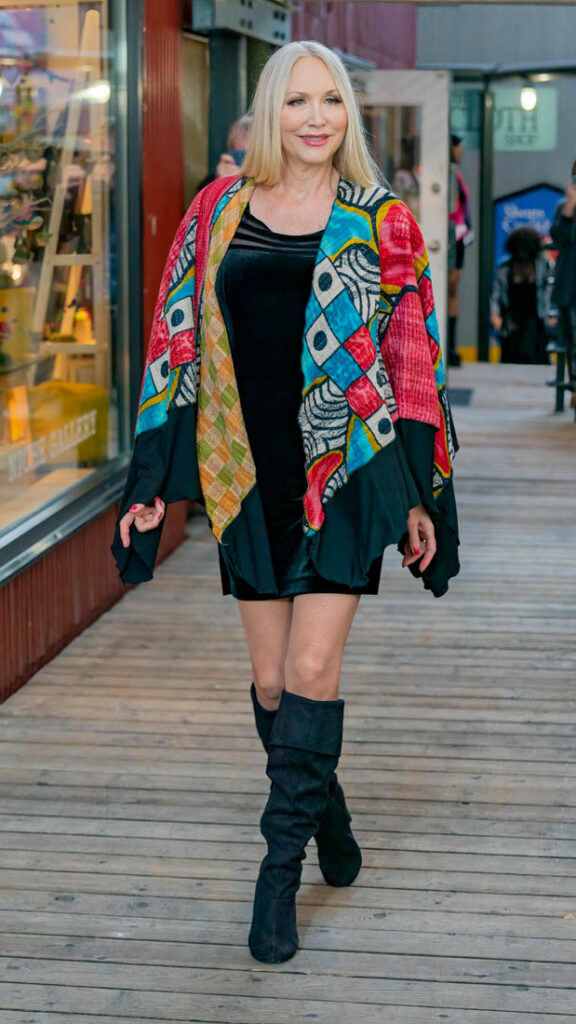 The Kone Clothing fashion show was a sold-out affair produced by Myriam Callot of Callot Events. A successful business woman, Callott was the evening MC and one of ten models on the runway. Fashion model's hair and make-up was by Keely Bartlett, Lexi Bartlett and Hallah Donovan.
Callot Events has produced fashion, art, gala and charity events for over ten years and has work with designers appearing at Vancouver Fashion Week.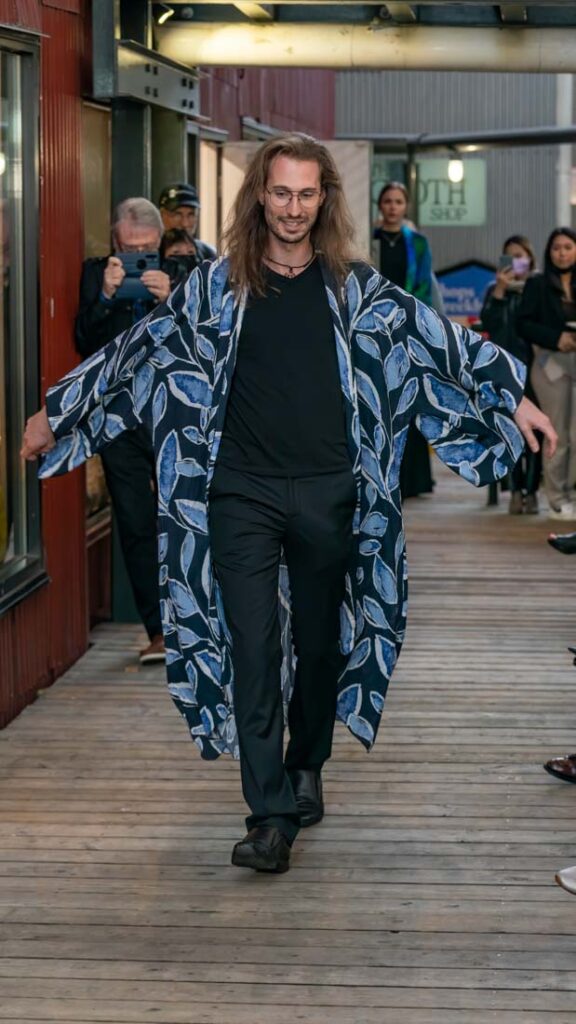 The evening Kome Clothing fashion show was about adding some fashion fun to your wardrobe which is something we all need today.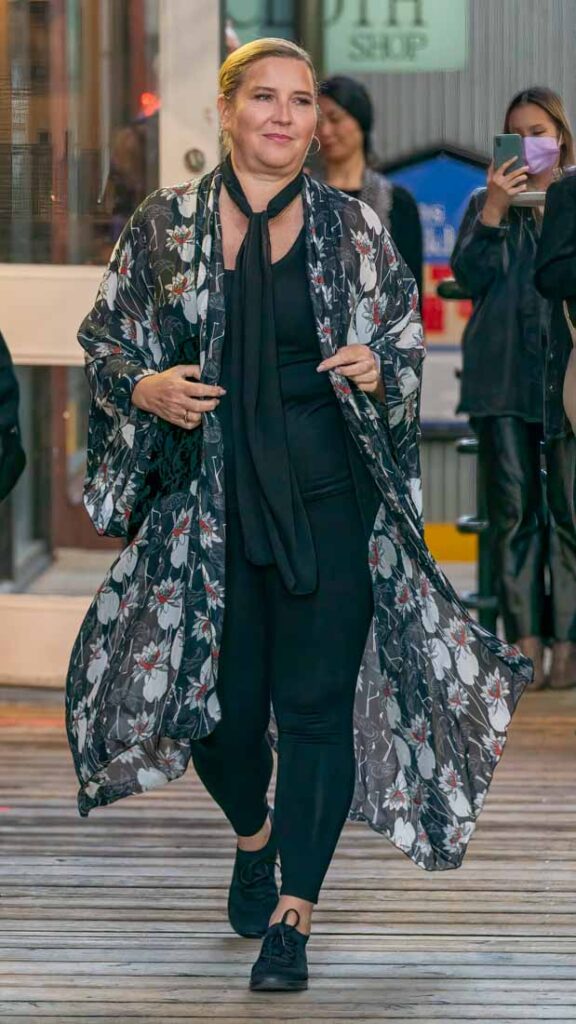 Photos: Simon Lau