Granville Island is a thriving urban community that attracts millions of visitors and locals annually to the heart of Vancouver that resides on the edge of Canada's Pacific rain forest.
Surrounded by the tranquil waters of False Creek, it's no longer an island and is now connected to the mainland underneath the Granville St. bridge.
As you explore Granville Island, you can view the downtown office towers framed by the snowcapped mountains to the north and the trendy low rise Kitsilano residential neighborhood to the south. The fresh salt air breeze from the west is from the dark blue waters of English Bay.
Above photo: Dominic Schaefer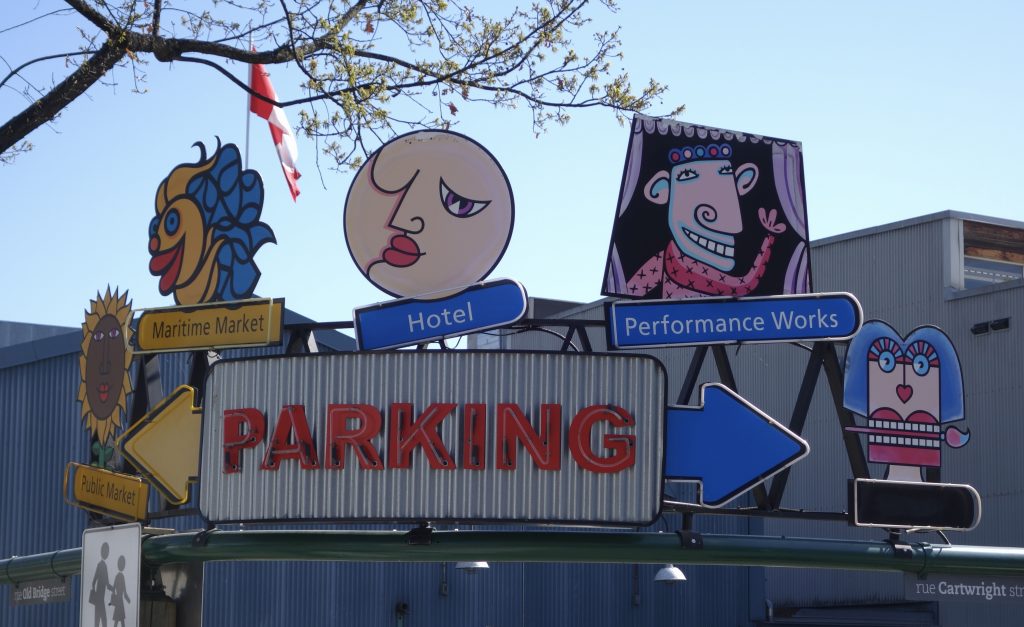 Covering about 35 acres of industrial land from the 1880's that has been revitalized into an urban community which includes Sea Village neighborhood, a dozen colorful floating homes that are moored on the water's edge of False Creek.
Visit Granville Island today and you will discover fine dining, live theatre, galleries and studios, breweries and a distillery, a boutique hotel, plus a public market that offers the freshest seafood, vegetables, flowers, baked goods, casual dining, fine wines and more.
Exploring the Public Market is a treat for your senses, vegetable stalls have fresh strawberries piled high resembling miniature pyramids in their baskets. Rich coloured Sockeye salmon fillets rest on crushed sparking ice while live Dungeness crabs attempt to escape from their water tanks. Grab a fresh baked bagel and visit one the deli's offering quality meats and cheese.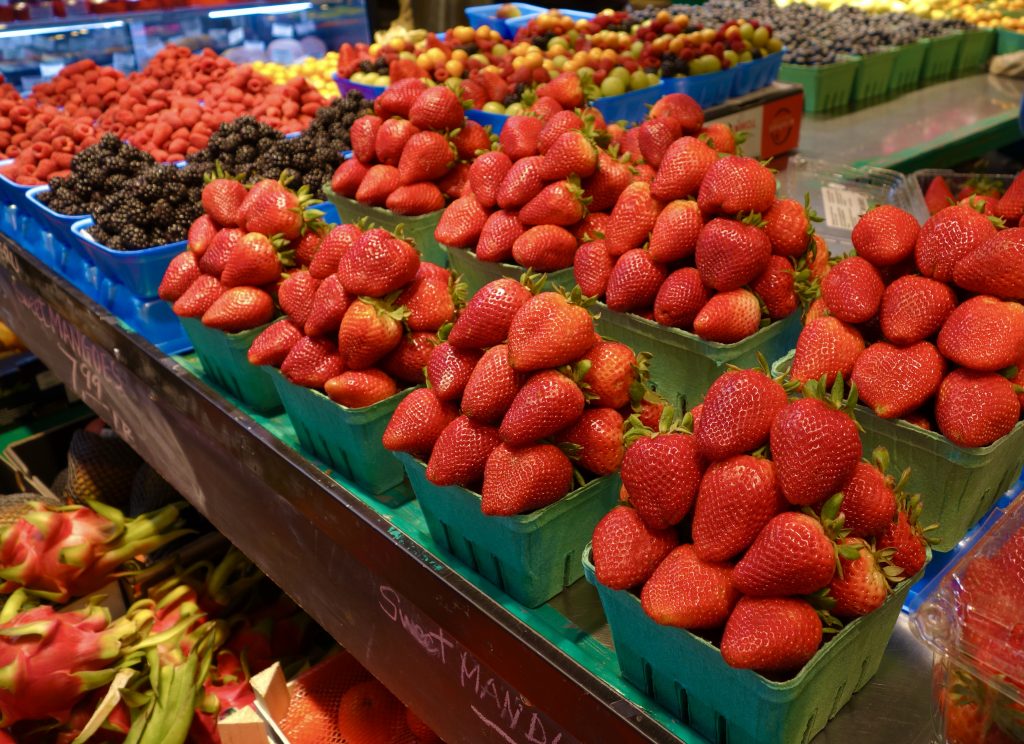 Across the Public Market is Bread Affair, an organic artisan bakery where you can pick up a fresh baguette for lunch so reminiscent of my youth in Paris. If you choose to have your lunch outdoor on the docks, watch above for the seagulls as they will steal your lunch faster than you can say "Oh mon Dieu".
For the afternoon, I suggest a visit to the Granville Island Brewery for a tour and tasting followed by dinner at Bridge's restaurant on their patio to experience the glowing sunset on English Bay.
Vancouver's live entertainment scene is home on Granville Island where you will find several performance companies and groups such as the Arts Club Theatre, Carousel Theatre Company and Playwrights' Theatre. My favorite, the world-famous, improve troupe, Vancouver TheatreSports League is not to be missed.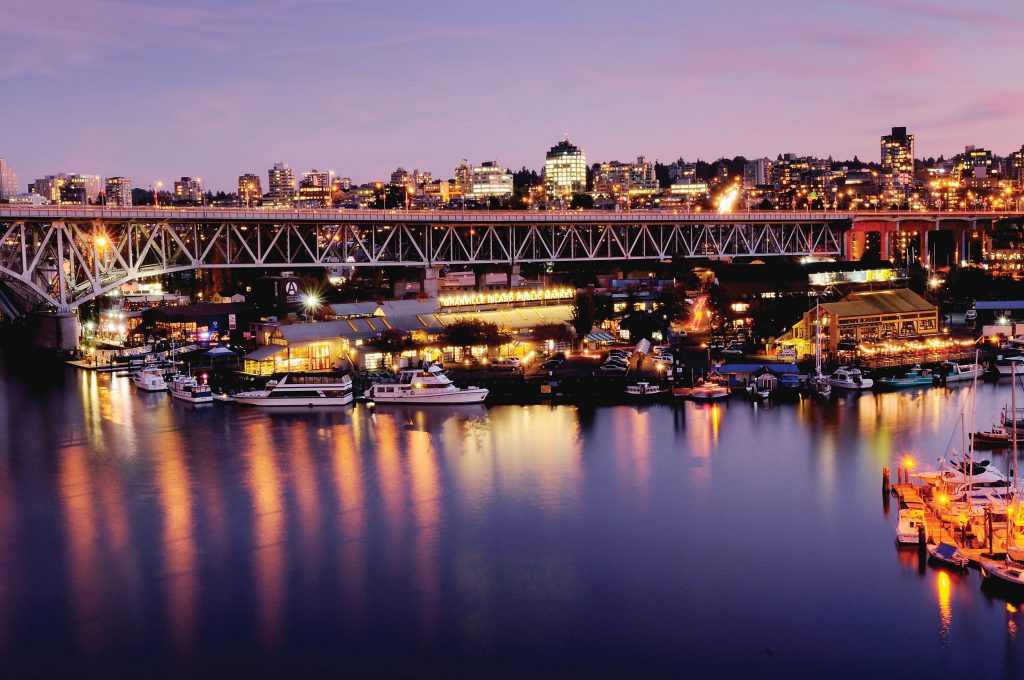 During the year, you can witness street buskers entertaining crowds and stroll among the various artist workshops along Railspur Alley. Be inspired by local artists that blow molten glass into stunning art-pieces or see how silver jewelry is handmade infused with the art of Canada's first nations people.
Looking for some outdoor adventure for the whole family, considers classes in sailing or advance nautical skills. Rent a kayak to explore False Creek, or a motor boat to explore Bowen Island, Horseshoe Bay or experience the soaring fjords along Indian Arm.
Looking for the big one, sign up for a fishing charter for Chinook or Coho salmon or consider a day whale watching tour for the whole family.
You can enjoy all the wonderful options of the island by staying at the Granville Island Hotel which includes the award-winning Dockside restaurant.
Access from Granville Island to the surround neighborhoods is convenient with regular scheduled water taxis and reaching the downtown business district is simply crossing False Creek and picking up a car taxi at the Hornby St. landing.
When planning your next visit to Vancouver, consider Granville Island where the locals go for great dinning, live entertainment, and shopping on the edge of Canada's Pacific rain forest.