To those in the know, it should come as no surprise that last week Rocky Mountaineer was named the World's Leading Luxury Train by the World Travel Awards. Well known for the gourmet cuisine and attentive service provided to guests in its spacious glass-domed train coaches, Rocky Mountaineer has been a staple of the west coast luxury travel scene for decades.
Now, Canadian travellers who have always wanted to enjoy one of Rocky Mountaineer's luxury rail tours through western Canada can book and save big.
Related article: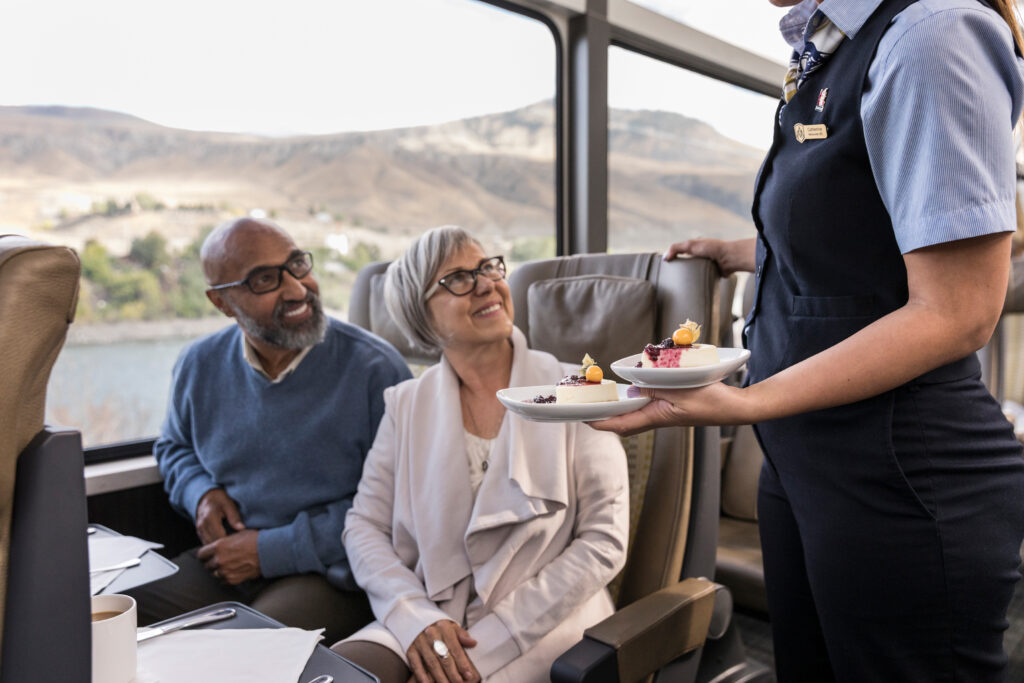 BC & Alberta resident offer
For the first time in Rocky Mountaineer's long history, BC and Alberta residents can book a two-day or three-day rail journey in 2021 and receive a comparable complimentary journey which can be booked anytime within the next five years.
There are three trips to select from: a two-day journey between Vancouver, Lake Louise or Banff via Kamloops; a two-day journey between Vancouver and Jasper via Kamloops; and a three-day journey between Vancouver and Jasper via Whistler and Quesnel. These trips include overnight stays at the midpoint destinations listed above.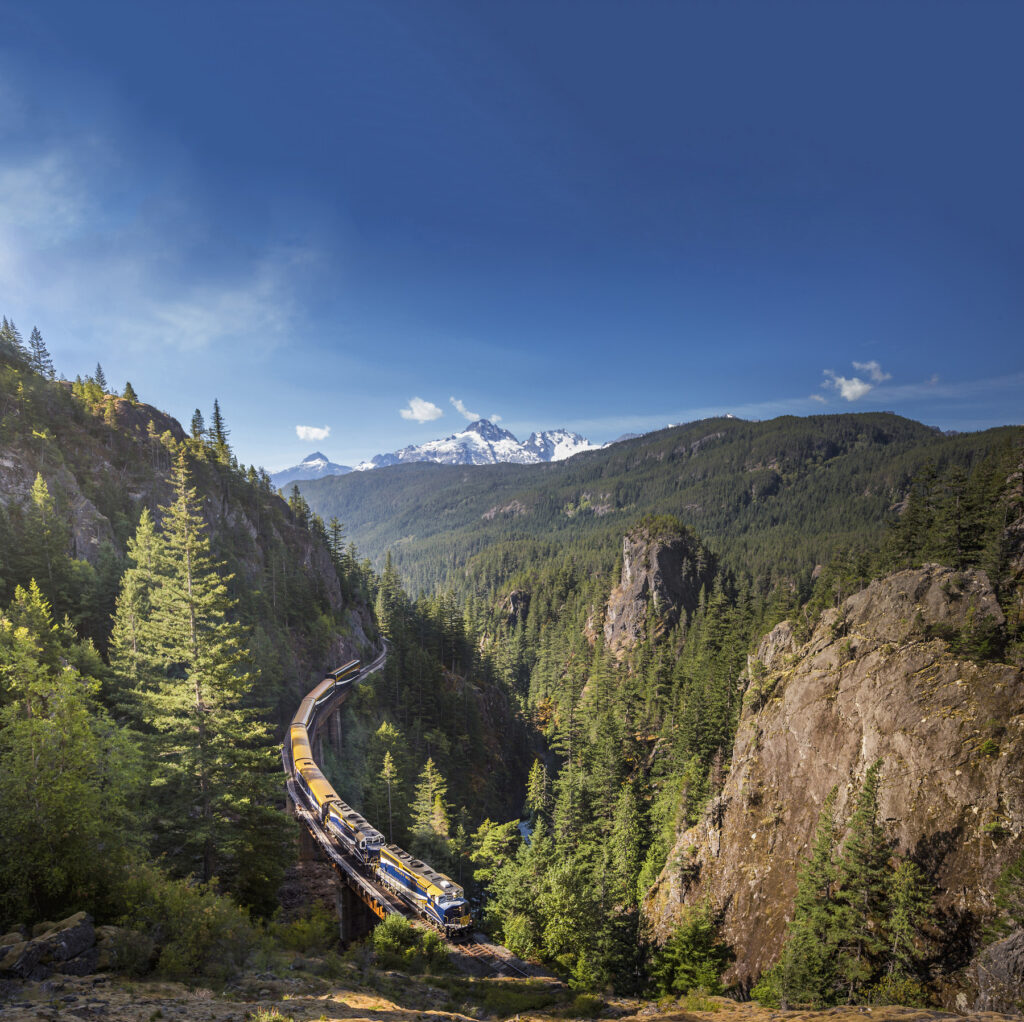 Canadian resident offer
For Canadians that live outside the country's westernmost provinces, Rocky Mountaineer is offering an equally attractive promotion. All Canadian travellers can save up to $1400 per couple on qualifying 2021 vacation packages of five days or more. One such trip, Journey Through the Clouds Excursion, is a seven-day, six-night package featuring two days of train travel between Vancouver and Jasper. This package includes one-night stays Vancouver, Kamloops, Jasper, Lake Louise, Banff and Calgary plus tours of the Icefields Parkway and Yoho National Park and starts at the price of $6,140 per couple.
Alternatively, Canadian residents can save $1000 per couple on shorter packages, such as First Passage to the West Classic, which features two-days onboard the train between Vancouver and Banff, with a one-night stay in each of Vancouver, Kamloops and Banff and has a regular starting price of $3,988 per couple.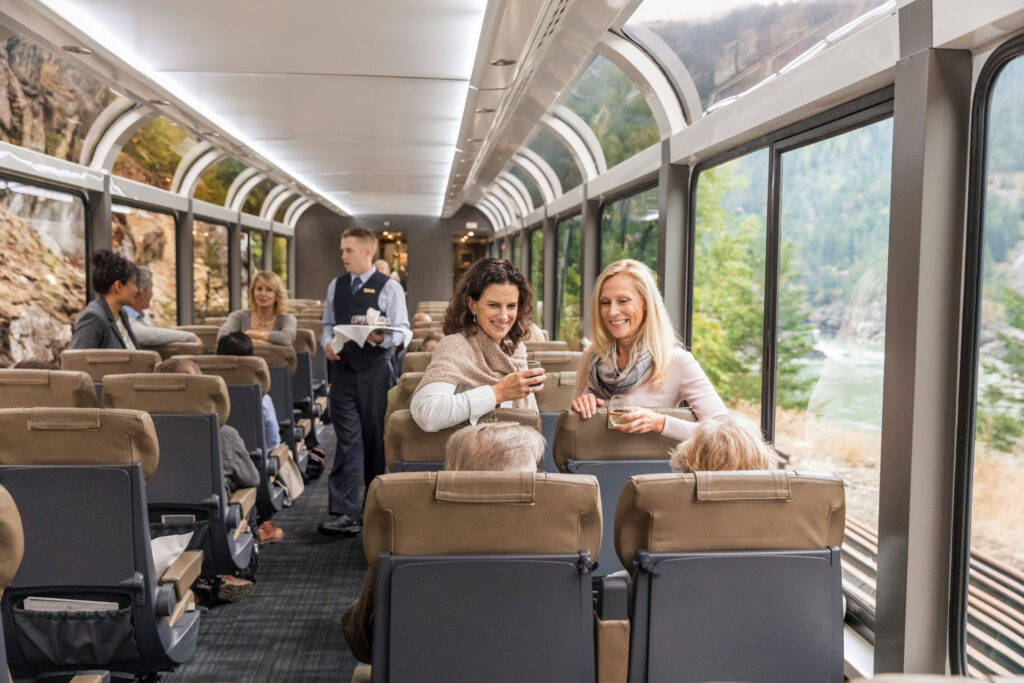 For those interested, now is the time to book your trip as the offer to Canadian residents expires February 26, 2021. For the past 30 years, over 2.2 million visitors have enjoyed Rocky Mountaineer's world-class train vacation journeys and those that take advantage of these promotions are sure to join the ranks of the company's devotees.
For your own peace of mind, you can book now and receive Rocky Mountaineer's enhanced flexibility which includes a refundable deposit and extra flexibility related to changes to travel dates and guest names at no charge.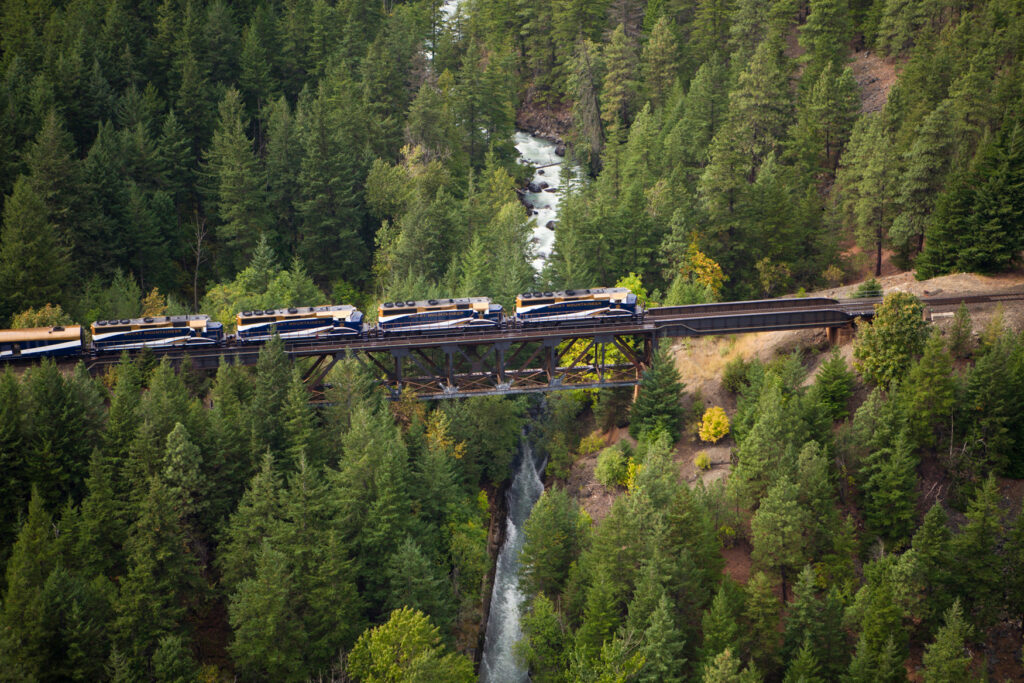 As we all continue to face international travel restrictions in the months ahead, Rocky Mountaineer invites Canadian residents to enjoy a memorable train journey through the most spectacular scenery our country has to offer. From Vancouver to the Canadian Rockies towns of Jasper, Lake Louise and Banff, there's no need to cross borders to see these sights.
These Canadian resident rail promotions are available for a limited time, so contact your travel professional or visit Rocky Mountaineer today.