Nancy Mak Award recipient Dryden Sereda closed out Vancouver Fashion Week Spring Summer 2023 day one with a sleek collection for bold women.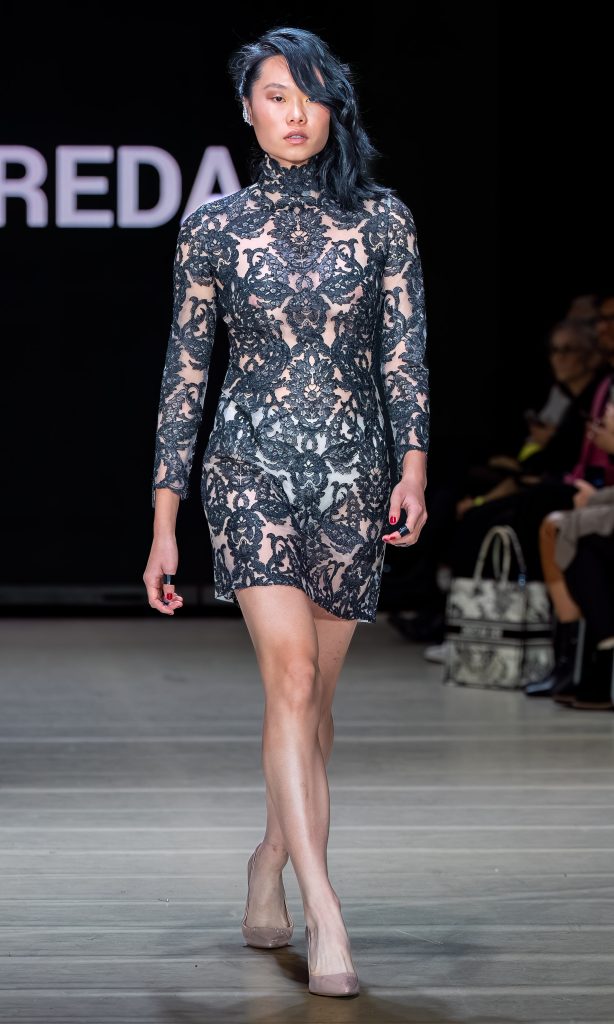 Set to blaring rock music, razor-sharp cuts and asymmetrical hems evoked a purely urban sensibility, as if the models were walking out to the runway from the city streets.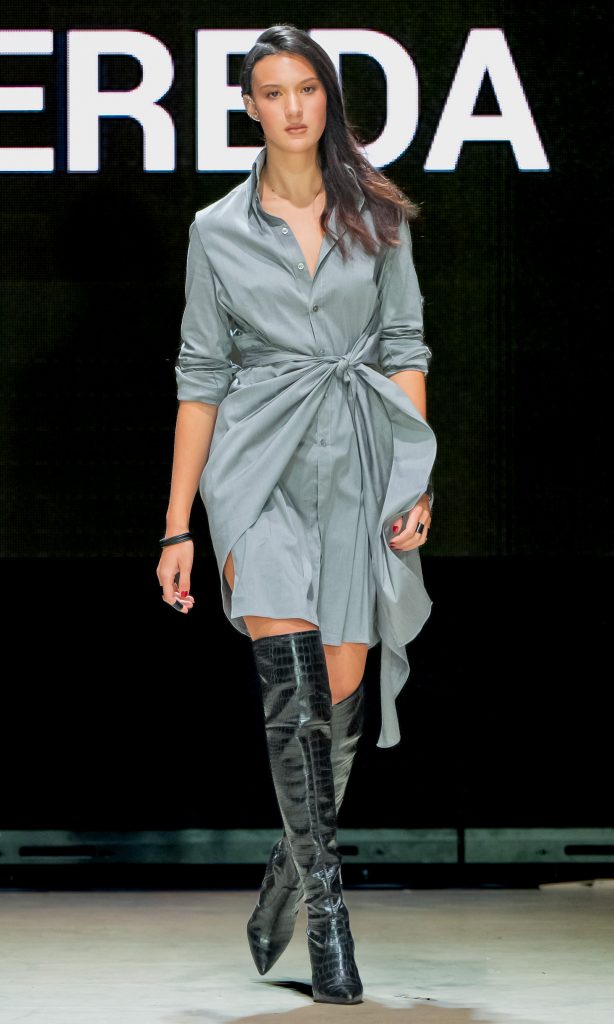 Strikingly draped dresses and skirts were paired with motorcycle jackets, wearable but still uber chic.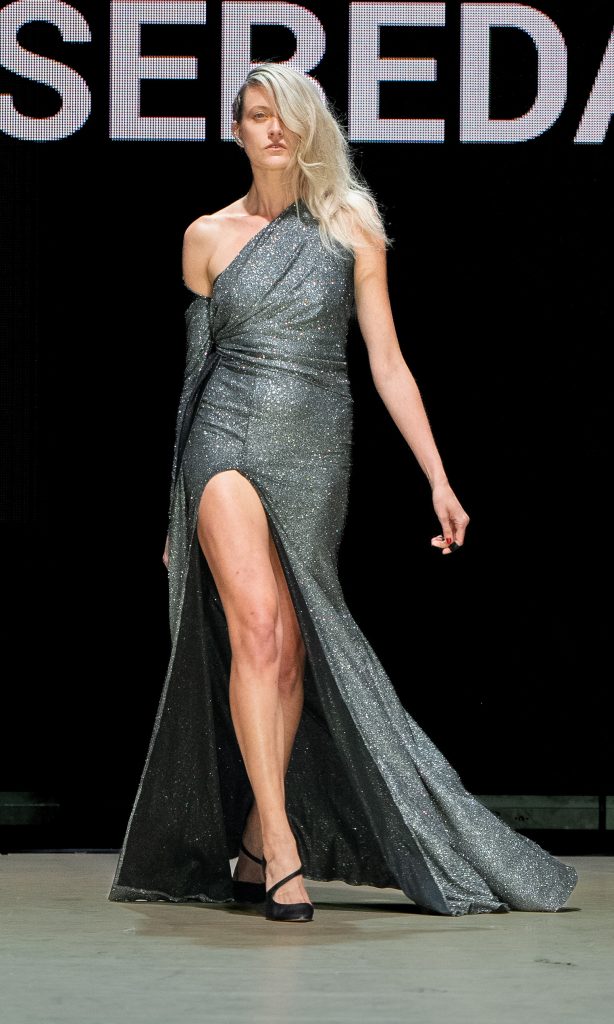 Dryden Sereda's closing look was a glittery halter gown with the highest slit, truly a fitting collection for a pop star or rockstar's girlfriend.
Photos: Simon Lau