Vancouver International Film Festival VIFF and DigiBC are thrilled to announce the return of Signals from October 1 – 7, 2023 at Bentall Centre. 
Signals is a unique interactive exhibition of 35 curated projects that investigate the potential of creative technologies in storytelling. From inspiring uses of AI to bio wearables from around the world, from a celebration of Indigenous resilience and wisdom to exclusive premieres of video games from local BC studios, Signals takes audiences on a journey of discovery and empowerment. 
This year's co-curators are Loc Dao, Executive Director of DigiBC, Debi Wong, Founding Artistic Director of re:Naissance Opera, and Loretta Todd Founder IM4, filmmaker.
"Vancouver is brimming with potential when it comes to creative technology, a field that is at the forefront of an evolution happening in cinematic storytelling," says Kyle Fostner, Executive Director of VIFF. 
Above photo: The VIFF Centre is the home of the Vancouver International Film Festival offices, Vancity Theatre and Studio Theatre. Photo Andrew Latreille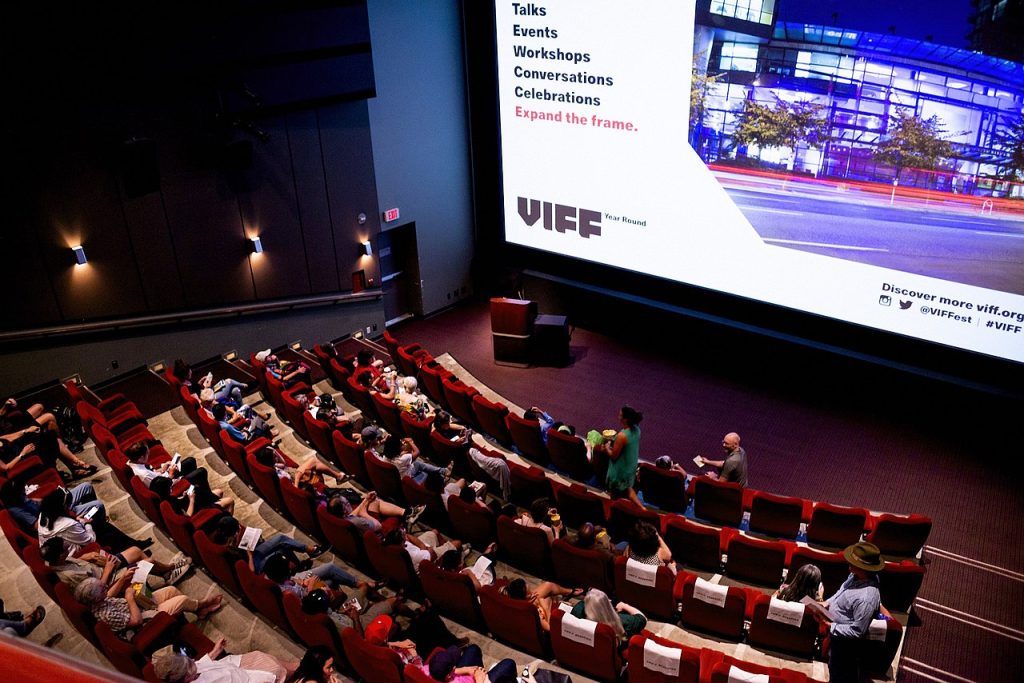 "Signals includes both newly commissioned and existing works, but what makes this exhibition so unique is that each piece will be shown in a completely new way, making this truly the one and only chance to experience it. We are thrilled to collaborate with artists that use creative tech to create work of great vibrancy and immediacy, carrying with it the potential to tell stories in new and remarkable ways, and which allows VIFF to emanate beyond the confines of cinema and into the world."
Dao adds: "With AI being integrated into more and more aspects of our daily lives, we've programmed projects with inspiring use of AI that also raise questions around its ethical use and equity in its development. We hope the creative works can help audiences learn about the ways in which emerging technologies are being used and employed. We are also asking how technology has shaped how we behave in the world, especially with projects that look at bioethics and data collection. One recurring theme that came up in the curatorial process was connection and reconnection, and how important it is to maintain a connection to the earth and water. This was emphasized by the record year of climate change-related events like our forest fires here and the floods in the Atlantic and Burning Man Festival."
Reflective of the exhibition's themes, Signals features a variety of installations that pair together projects with synergistic energy. Two of the main works are reCollection, an interactive AI art installation that blurs the 1 boundaries between remembrance and imagination, and We Are Entanglement, an environment in which AI interprets forests into dreams and hallucinations.
Tickets for Signals are $15 and must be booked in advance, as admission will be on a timed, one-hour and 45-minute basis to explore the gallery space housing 14 stations and 35 projects.
Signals is supported by the Province of British Columbia, Canada Media Fund, Invest Vancouver, Creative BC, and Hudson Pacific Properties.