Standing 11.6 ft tall, weighing 3300 lbs and valued at a whopping $2.8 million, the original bronze sculpture Space Venus by Salvador Dali is now on display outdoors at West Hastings and Alberni Street in downtown Vancouver.
This is just one of the many remarkable art pieces from one of the largest collections of original works by European modern masters on view at the Chali-Rosso Art Gallery this summer.
Space Venus is a fascinating sculpture due not only to its stature but also to its many little hidden secrets. According to Oree Gianacopoulos, Chali-Rosso's Gallery Director, the statue contains a multitude of fascinating details relating to Dali's own life and story.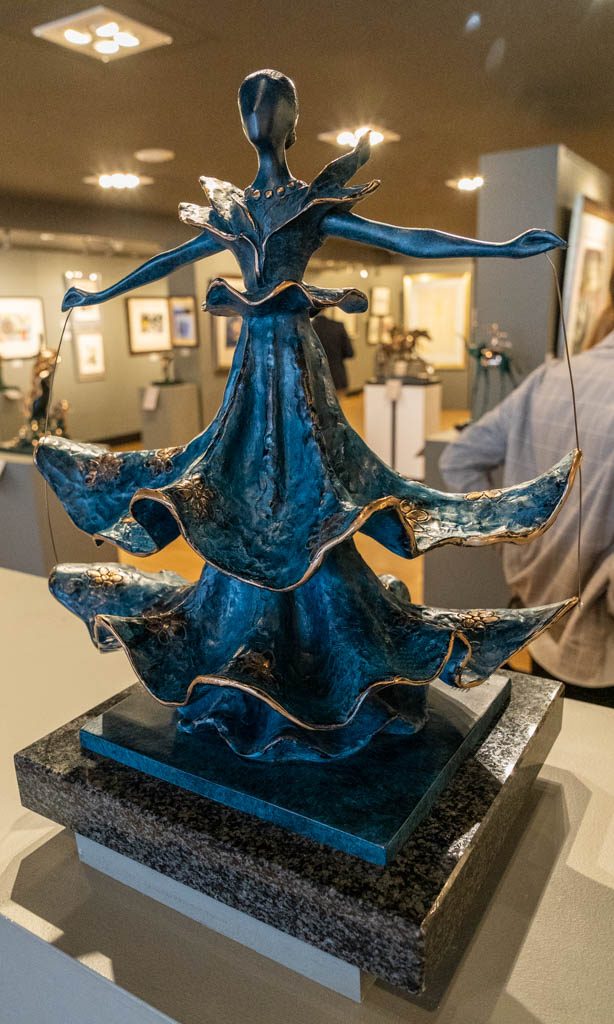 As an artist, Dali did everything with a purpose; nothing is incidental in his artwork.
The first detail viewers will notice about the statue is how Dali's surrealist treatment involves cutting the Space Venus in half at the point on her body where her reproductive system would be.
The sculpture includes a golden egg that represents rebirth or spring while the ants that crawl across her torso symbolize decay or rotting.
The melting clock on her neck – one of the most recognized symbols from Dali's work, representing soft time – is missing the numbers 5 and 11.
Dali was born on May 11th, 1904 into a family of all girls. He was not, however, the firstborn son. His parents had a male child also named Salvador who sadly died exactly one year before his brother's birth.
His parents, believing he was the reincarnation of their oldest son, named their second Salvador and this had a profound effect on the artist and his work.
Observing Space Venus, with the benefit of some biographical knowledge, the intersection between Dali's life and his art is undeniable.
The Salvador Dali sculpture collection has been exhibited in major museums, city plazas and art galleries around the world, including London, New York and Beijing.
Over 100 pieces of European artwork are on display until October 1 at the Chali-Rosso Art Gallery in downtown Vancouver and are free to the public to view.
549 Howe St. Vancouver