A family-friendly, hair-raising Halloween-themed experience, Shattered at The Beaumont: A Wicked Walkthrough Experience fuses art and technology for an immersive and touch-free adventure.
Composed of multitude of lights, lasers and soundscapes, as well as cutting-edge electronic illusions and timeless stage tricks, Shattered at The Beaumont promises to thrill both the young and young-at-heart as they wind their way through 10,000 square-feet of The Beaumont's labyrinthine hallways, stairways, studios and courtyard.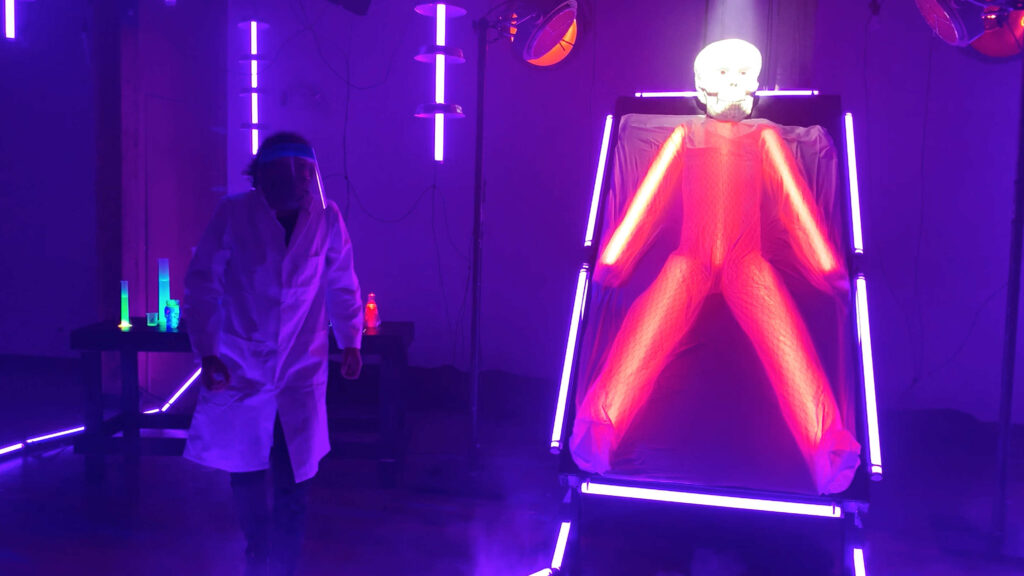 To ensure all the chills come from the artistry on display and not dread from a shared public experience, Shattered at The Beaumont will have stringent COVID protocols including a mask requirement, hygiene stations, a definitive audience flow, and physically distanced entry which is timed and staggered for up to six people in the same social bubble at a time.
Art is at its best when overcoming adversity and it is in our most anxious moments that the human need to create and imagine is at its strongest. In that spirit, The Beaumont has rallied with Go2 Productions, Innovation Lighting, and dozens of Vancouver-based artists to create this special Halloween event.
Shattered at The Beaumont: A Wicked Walkthrough Experience will run to Halloween Night, October 31 at The Beaumont, 316 W. 5th Ave. Reserved entry times will be available between 6pm &10pm (Wednesdays and Thursdays) and 4pm &10pm (Friday to Sunday). Closed Mondays and Tuesdays.
Tickets are $15 for children, $20 for adults and available now via Eventbrite: https://shattered.eventbritestudio.com