Windstar Cruises' 212-passenger yacht Star Legend returns to Vancouver this season, offering true luxury to vacationers seeking to experience firsthand the beauty of British Columbia and Alaska's remote wilderness.
Upon boarding, guests are greeted by their gracious Captain Ned Tutton. As she measures only 440 ft long – only slightly longer than a soccer field – Tutton and his crew refer to the Star Legend as a yacht and not as a cruise ship normally associated with the industry.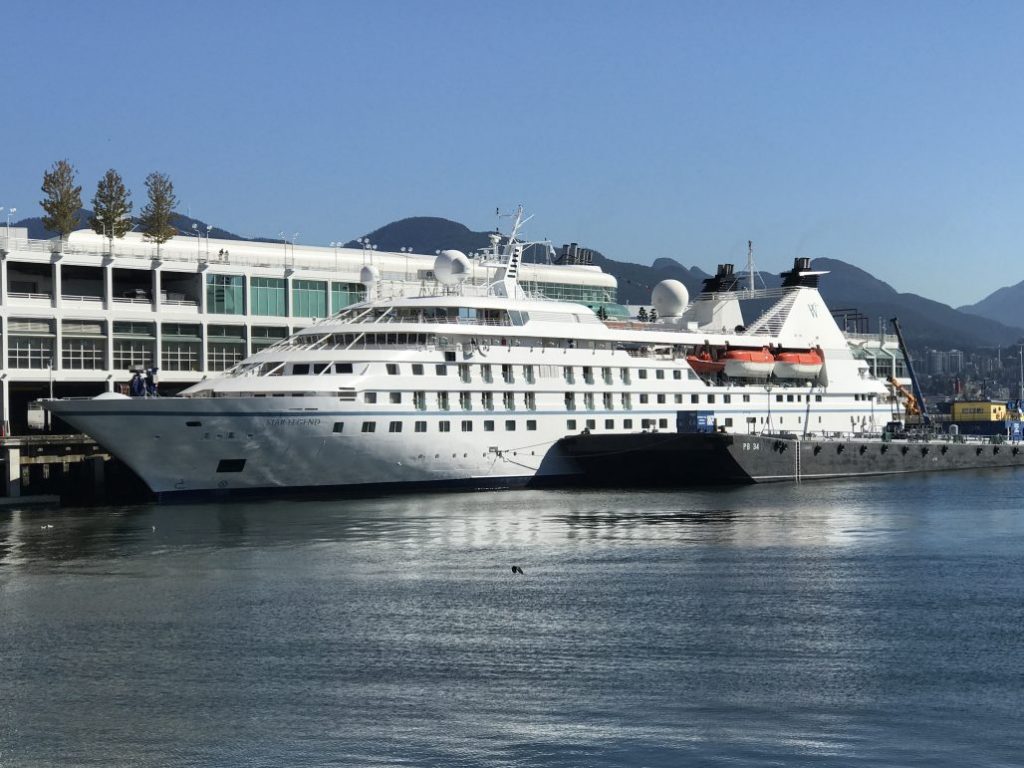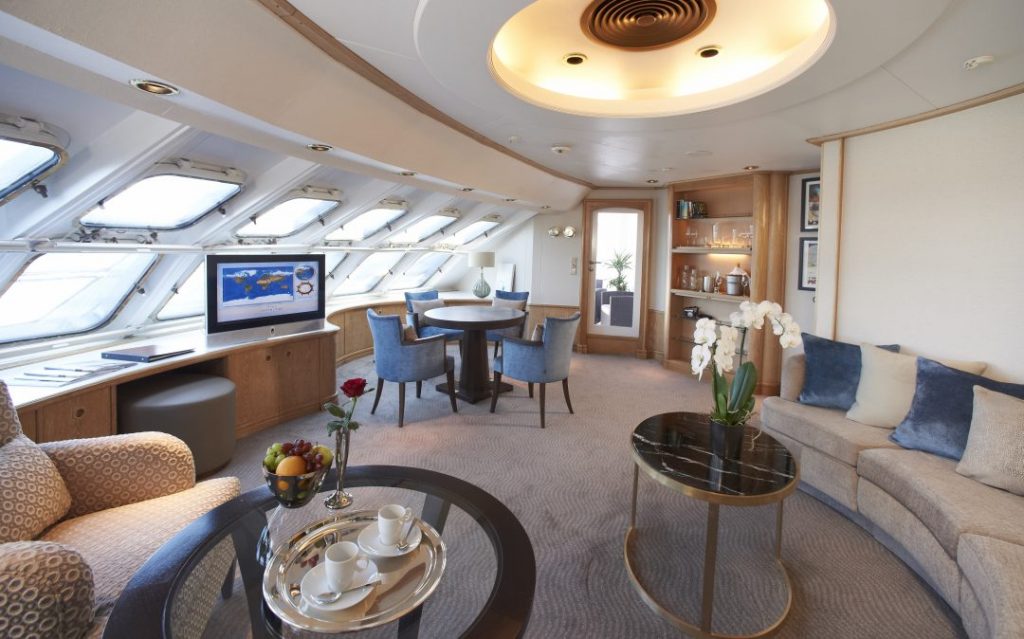 The Star Legend's spacious suites, all with ocean views or private decks, make you feel as though you are aboard your own private yacht. The fine dining, welcoming lounges, tranquil spa, first rate casino and outdoor pool all help to create an atmosphere of intimacy and extravagance.
Combining the amenities of a four-star luxury hotel with the relatively small size of a yacht, the Star Legend allows you to visit the tiny harbours beyond the reach of the larger cruise ships and to enjoy the hospitality and culture of the local inhabitants.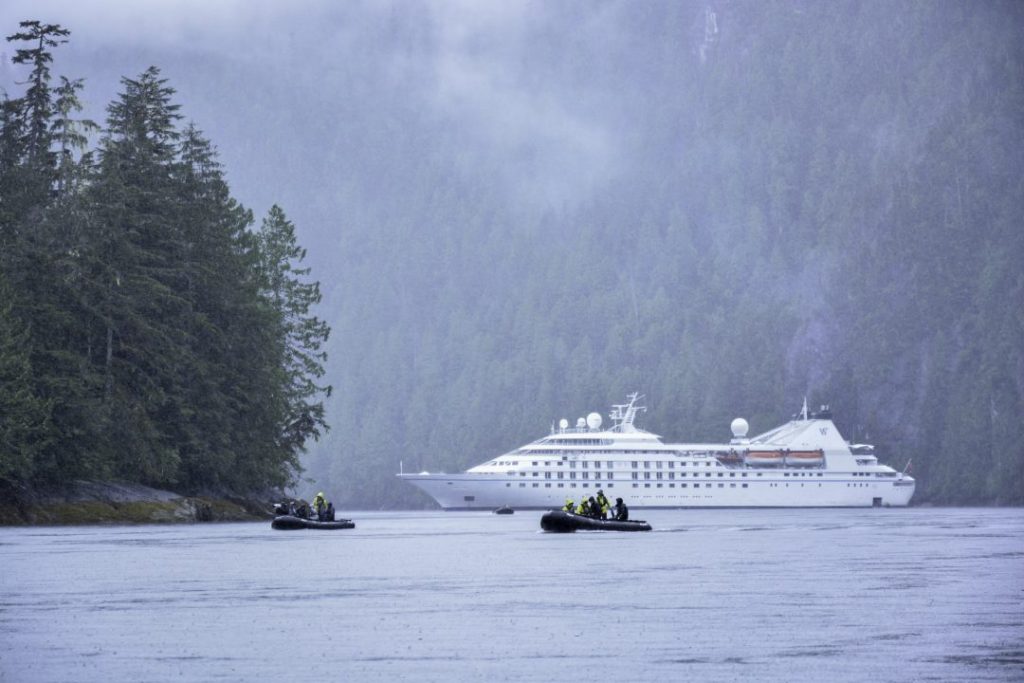 The Star Legend is equipped with six large zodiacs which are stowed at the stern and launched by craning off and on. With a capacity of only six passengers each, these zodiacs are able to navigate up close to untouched wilderness. Aboard these zodiacs, you can experience narrow fjords surrounded by mountains higher than any others in North America, ancient first nation villages, Russian cathedrals or half-century old blue glacier ice field bays that descend into the vast Pacific Ocean.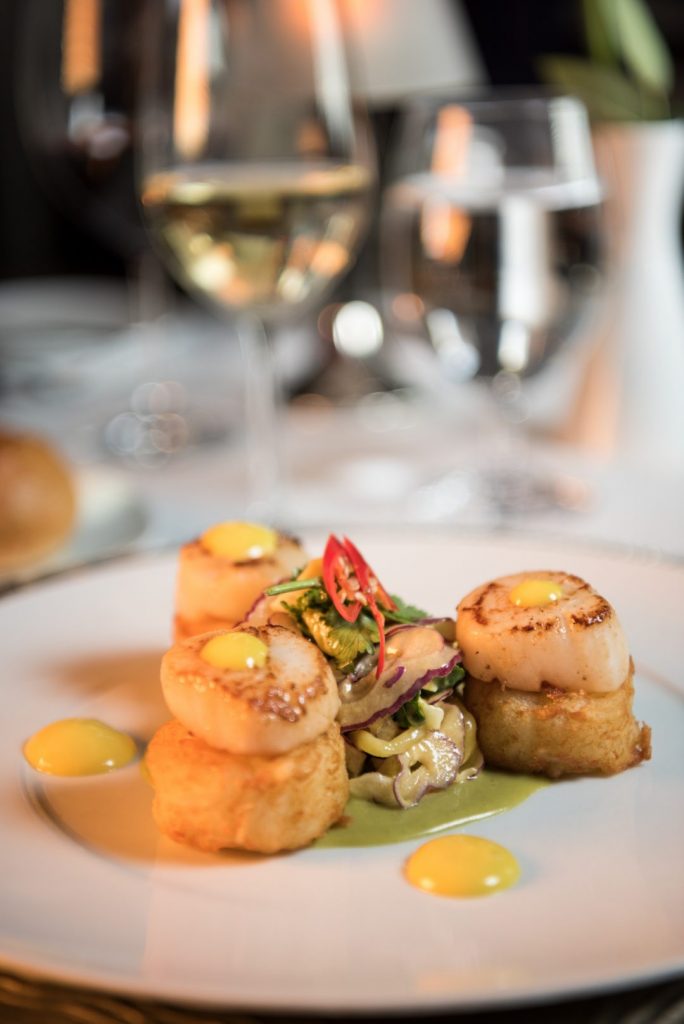 Windstar Cruises recognizes that luxury cruising is about memorable and enriching travel experiences which they effortlessly facilitate with longer port visits, overnight and late-night – 10 pm or later – departures that allow their passengers more time to explore. Nightlife can be very different than daytime diversions, for some cities simply come alive with music and dancing when the sun sets. In addition, the smaller size of Windstar's yachts allows them to dock in the heart of the cities they visit, resulting in less time spent disembarking and boarding and more time for you to enjoy your vacation.
The Star Legend's 11-day Alaska cruise departs from Vancouver, takes you north through the Inside Passage with visits to Ketchikan, Misty Fjords, Wrangell, Skita, Tracy Arm / Endicott Arm, Haines, Juneau, Kenai Fjords National Park and concludes in Seward / Anchorage.
For more information about Windstar's Alaska cruise departure dates in 2018 and 2019, visit Windstar cruises.