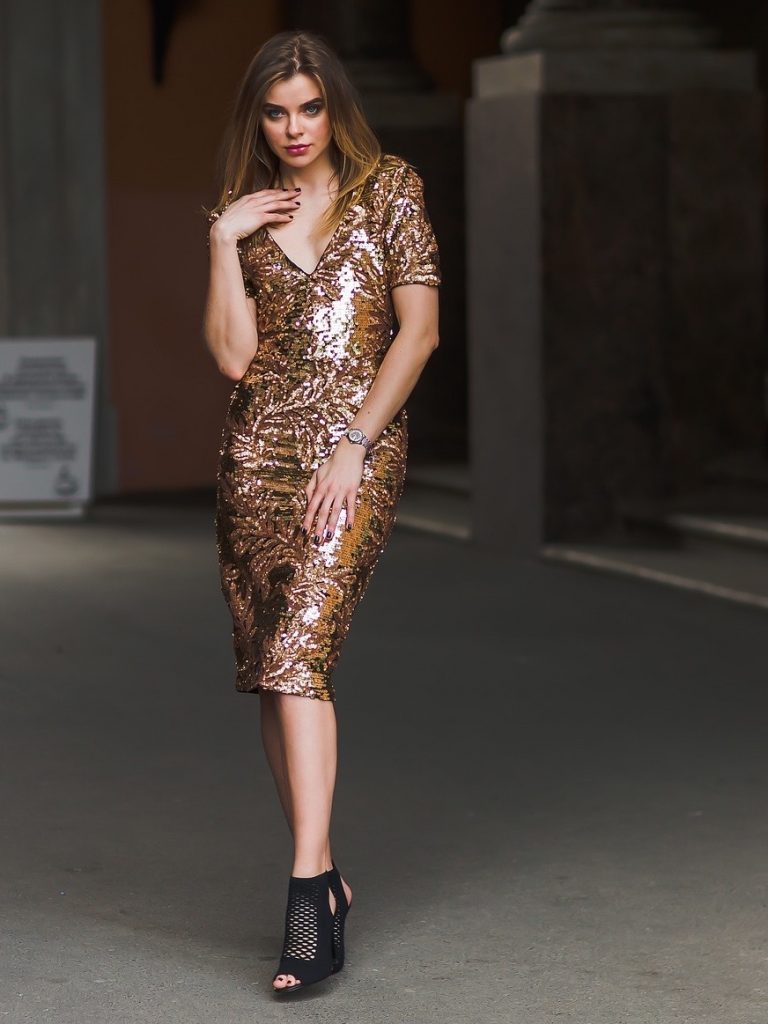 Like the New Year, spring is a time of rebirth and renewal and, in the world of high fashion, the return to captivating glamour is the revival we've been waiting for. As one of the top fashion trends for spring 2018, this polished elegant look will resonate with both the new and the old money crowd.
Fashion designers no longer market trends. As consumers now desire clothes that reflect their personal style, designers tend to offer up various looks from which their customers can choose. However, there are some dominant themes running through the Spring 2018 collections. Though they are by no means homogenous, the runways of New York, London, Paris and Milan do give us a sense of direction this spring.
Starting last fall, several fashion designers began eschewing expensive casual attire such as sneakers and sweat suits, offering chic elegant pieces instead. This spring, the trend continued and it seems the fashion pendulum is swinging back to a more polished wardrobe.
In my book, glamour never truly went out of style. But there are several looks from the spring runway collections that point to women dressing up – rather than dressing down – to feel fabulous as we enter spring 2018.
Top Spring Fashion Trends 2018
Disco 2.0
For those who miss the psychedelic haze of the sex-driven club scene of the 70's and the strobe-lit crystal balls spinning to the soundtrack of Saturday Night Fever, you'll be pleased to know that disco is back. Mini dresses and catsuits covered with sequins were all the rage with Spanish designer Paco Rabanne. Inspired by the Paris club scene, the Rabane look is perfect for partying and dancing all night long in style.
Busting Out
Some call it the Kardashian effect. Designers continue to present plunging necklines, including sexy waist deep v-necks and low cut square necks, for women of all sizes. New to the mix this spring is the bustier which Alexander McQueen's collection offered with decorative colored stitching, ruffles and feathers. Still revealing, while celebrating the sensuality of the female form, the bustier provides sex appeal to those who perhaps aren't quite ready to try a bodycon dress with a deep v-neck.
Glamorous Sheer
When it comes to long skirts, make it sheer. Using tulle and net, Christian Dior and Dries van Noten made transparent, light and airy dressing the dramatic look of the season. Multi-layered or worn waist high, this revealing fabric ensures a glamorous entrance to your next party.
Stylewise, it's time to break out your heels and dress up! The casual attire of seasons past has undergone a metamorphosis and now awe-inspiring glamour and glitter is what spring fashion is all about.
Above photo: Anna Bella