After several months in lockdown and a ban on international travel, I decided to plan my summer escape around rediscovering local wonders. Lake Louise, with its turquoise waters and it's beautiful backdrop, seemed the perfect spot for an outdoor staycation.
The Canadian Rockies never get old. No matter how many visits I make to the Banff region, it feels new and different each trip. Call me biased but I firmly believe that the much vaunted Swiss Alps have nothing on our majestic Rockies which span the length of the province and offer innumerable options for travellers limited by COVID-19 restrictions.
Currently, BC Health Officer Dr. Bonnie Henry's message is to enjoy the great outdoors but to practice social distancing, avoid large groups, and keep your social bubble small. While summer music and theatre festivals may be on hold for 2020, campgrounds, parks and other outdoors attractions are beginning to open up to travellers.
Even as some BC communities are still closed to visitors, Lake Louise is open and Albertans welcome British Columbians to visit this summer. With a bit of preplanning you can have an exciting and safe outdoor staycation just a stone's throw from BC.
Located 35 km east of the British Columbia – Alberta provincial boundary on Highway 1, Lake Louise is a 9-hour drive from Vancouver. We packed our vehicle with lunch and beverages and only made a couple of rest stops to minimize interaction with locals and keep a safe and respectful distance.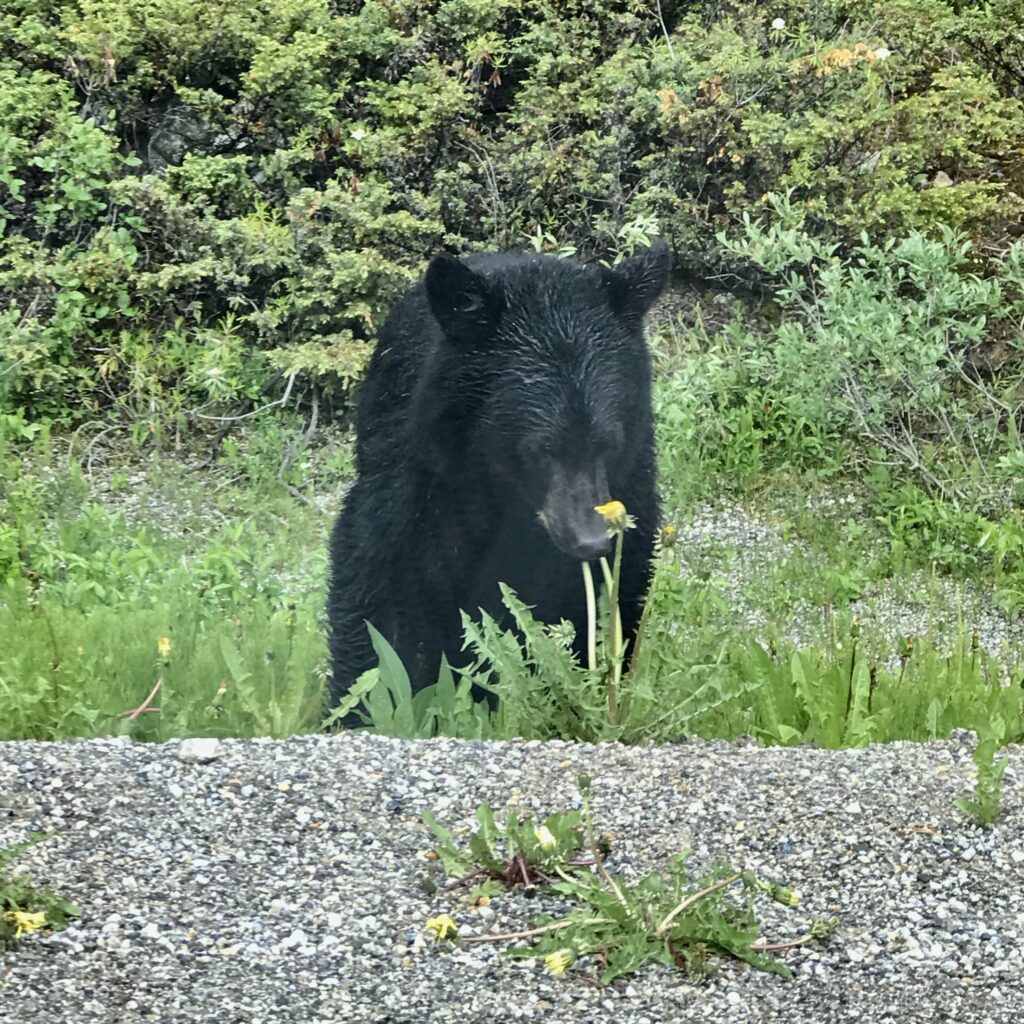 Rediscover Lake Louise
A natural wonder of our Canadian Rockies, Lake Louise was originally named Emerald Lake by guide Tom Wilson in 1882. In 1884, a Canadian Pacific Railway camp, which would become the hamlet that still exists today, sprung up around the lake, which was renamed Lake Louise to honor Princess Louise, daughter of Queen Victoria and wife of the marquess of Lorne who was Governor-General of Canada 1878-83.
This wonderful lake is surrounded by forest covered mountains and offers breathtaking scenery, hiking, canoeing, mountain climbing, and skiing. During our Sunday visit, we found ample parking available on site which is not typical for the summer season. If the parking lots are full, you will unfortunately be turned away as the overfull lot and shuttle service is not operating this summer due to COVID-19.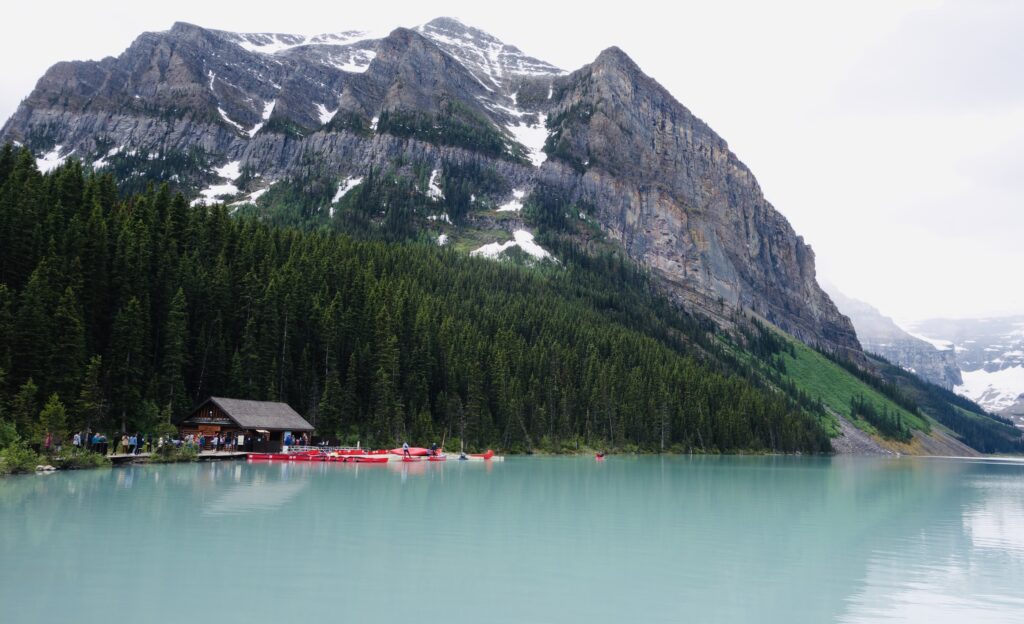 Lake Louise Trail
The definition of a relaxing hike, the Lake Louise Lakeshore takes you along the lake to milky creek which is the source of the lake's magical green colour water. The distance is about 2 km one way with a hiking time of 1 hour. The elevation is minimal making this an ideal walk for families with small children.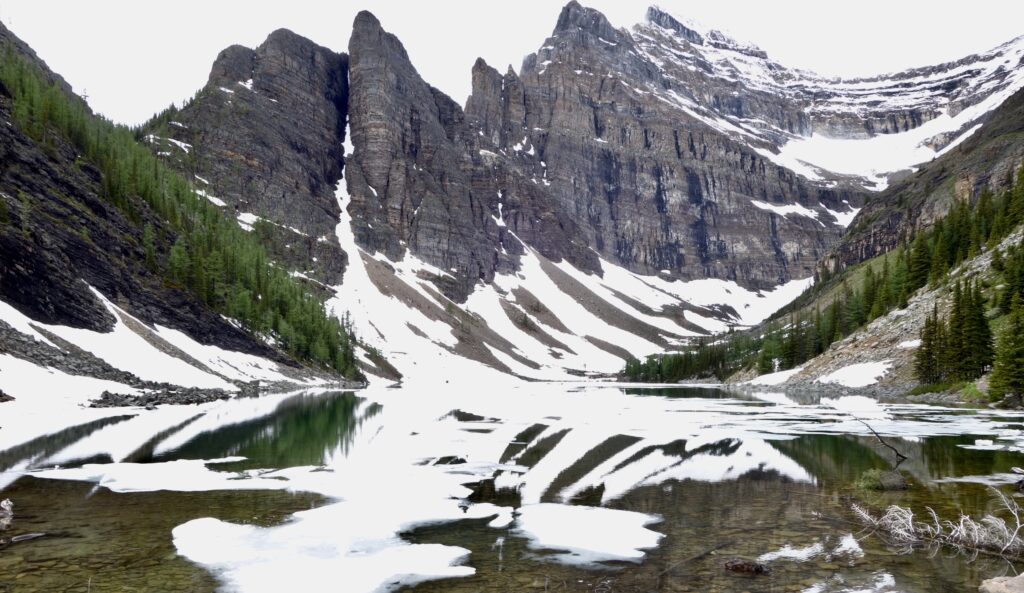 Lake Agnes Tea House Trail
For those wanting a moderate day hike, head for Lake Agnes. The trail starts at the rear of the Fairmont Chateau Lake Louise. Once there, turn right and follow the signs along a trail that runs for 3.4 km one way with an elevation climb of 385 meters. Plan for about 3 hours for a round trip – longer if you wish to visit the tea house.
The trail is covered in crushed gravel but becomes rocky as you approach the upper areas and there is a large staircase to reach the top of the waterfall and Lake Agnes Tea House.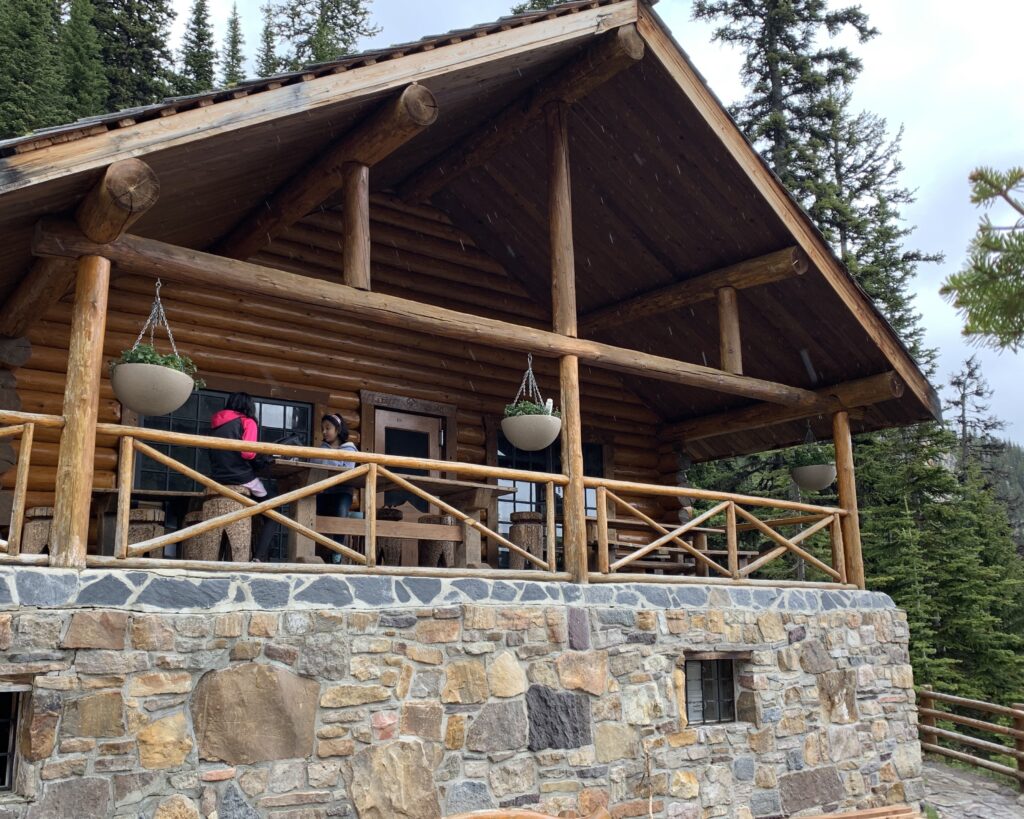 Built in the Swiss style, the tea house is a very civilized way to view the mountain range that surrounds Lake Louise. Drop in for a sandwich, tea and coffee, and a dessert. I recommend the banana bread or the chocolate cake.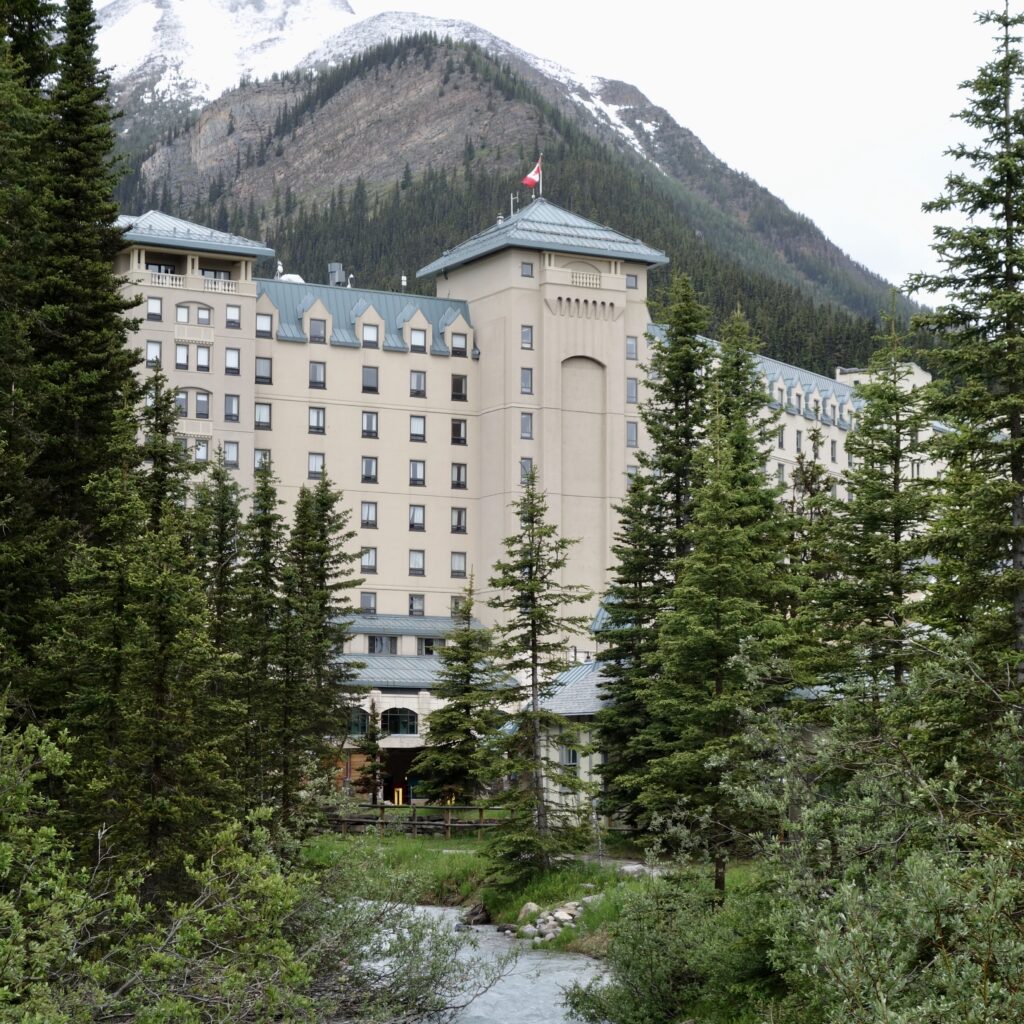 Fairmont Chateau Lake Louise
A popular pastime for visitors to the area is to drop in on the Fairmont Chateau Lake Louise for lunch or an afternoon drink. During our visit, the front doorman told us to check with the dinning staff at the rear of the building. We never found any hotel staff near the gated entrances – marked with 'hotel guest only' signs – so to avoid disappointment call ahead to see if dining options are available.
Now with smaller crowds, rediscover Lake Louise this summer or fall as there is no better way than to enjoy this great country of ours.