Le Lesel fashion, brainchild of Canadian born designer, visual artist, painter, photographer, and video editor Lesel, surprised audiences with a rather unique collection at Vancouver Fashion Week SS23.
At VFW SS23, the brand seamlessly fused two distinct, and seemingly irreconcilable, fashion styles: romance with grunge.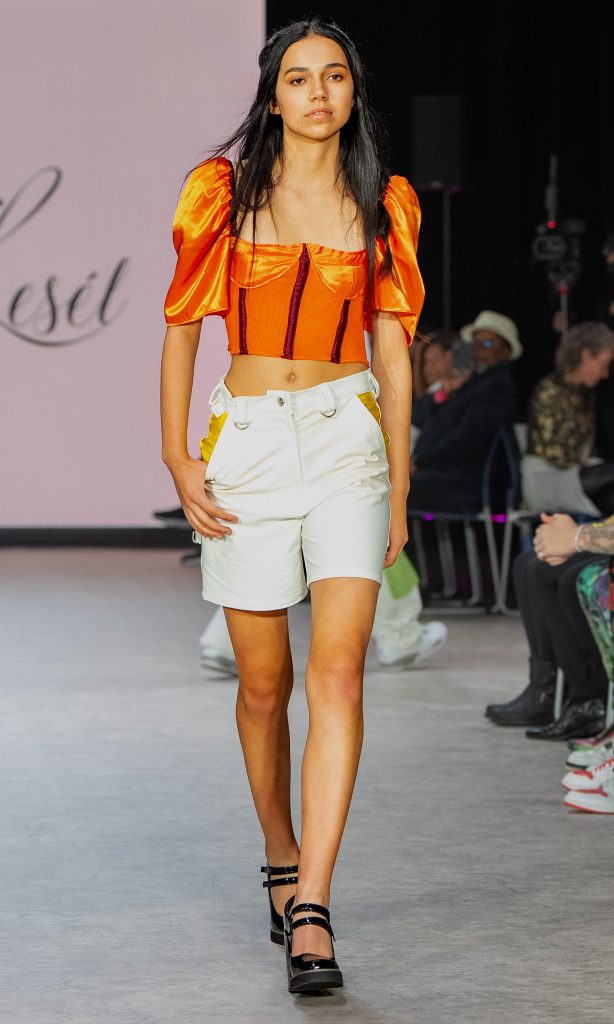 For those who don't remember, grunge was an alternative fashion style from the mid-90's which rose to prominence with Pacific Northwest rock bands like Nirvana and Pearl Jam. The look was characterized by a dishevelled, 'thrift shop' aesthetic that pushed back at style and cultural norms. Grunge was careless, nonchalant, and effortlessly cool.
Le Lesel's fashion collection offered a beautifully crafted bright orange blouse with pleated sleeves paired with white shorts. On another model, the designer added sheer fabric to a purple top and simple shorts for a touch of sexiness. Her use of bright neon colours also mirrors the colour trends of the late 90's.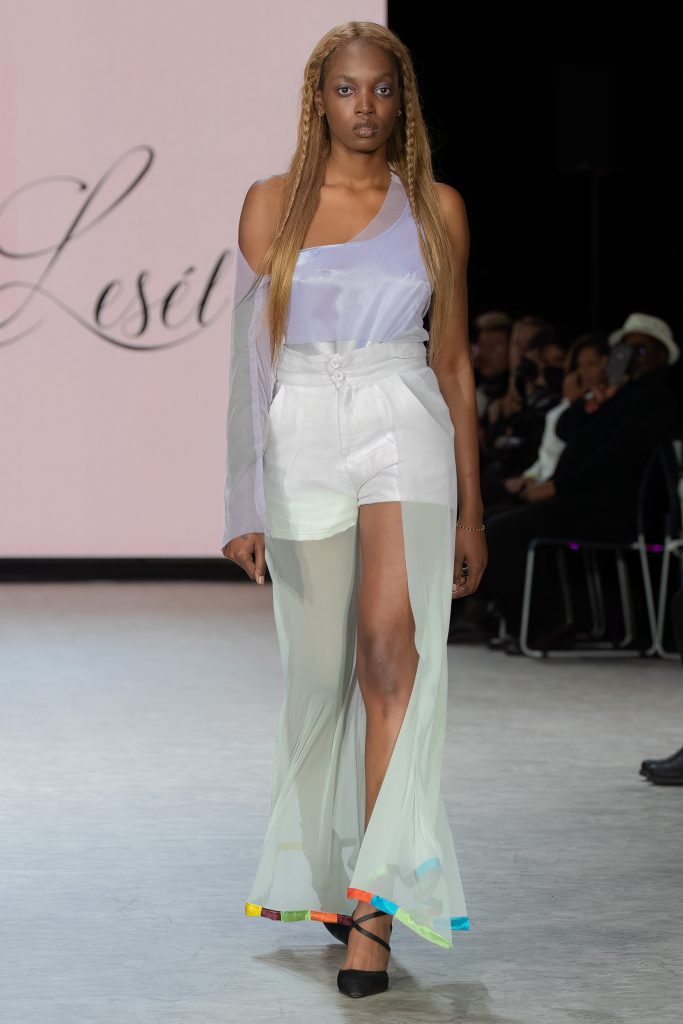 At the age of 11, Lesel began sketching her designs and later graduated from York University with a degree in Visual Arts with a focus on painting and photography.
Her inspiration comes from nature, culture, space exploration, documentaries, reading books, and her Christian faith. Her inquisitive mind is evident in her creative fashion designs for both women and men.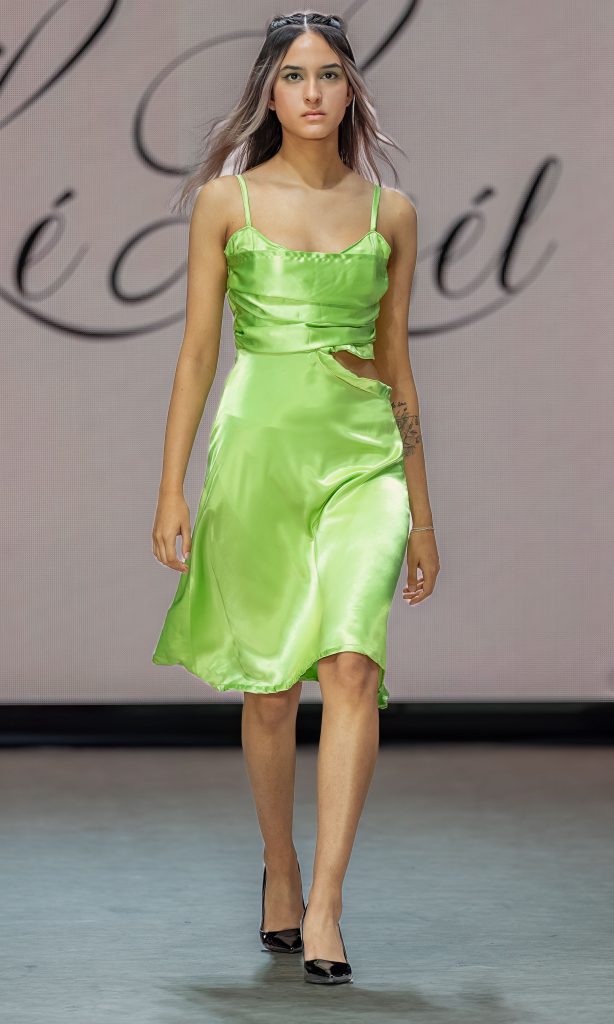 Her ambitions are lofty, and her talent is obvious. Lesel offers custom couture pieces from her Ontario atelier shop and her dream is to design a red carpet look for the Met Gala.
With so much creativity to inspire her fashion designs, I'm sure we are going to see a lot more of Le Lesel fashion in the seasons ahead.