Riding the Polar Express train ride to the magical North Pole is fast becoming one of the top family Christmas traditions in the Pacific Northwest.
Located south of Seattle at the foothills of Mount Rainier on the edge of a scenic forest, the Polar Express train departs from the small town of Elbe (population of 29) for 90-minute train rides on weekends and select weekdays until December 31st.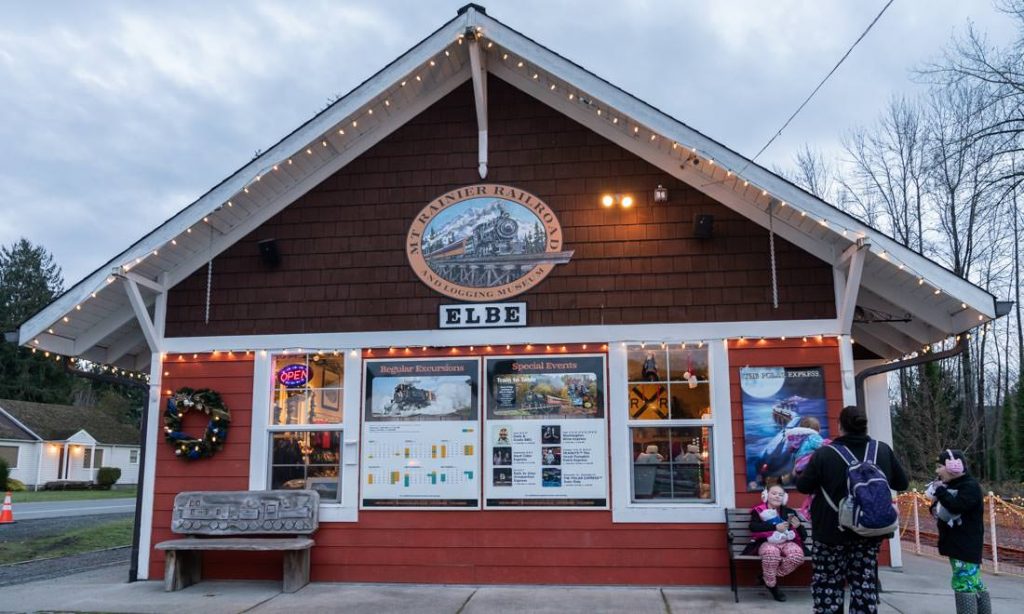 While the Pacific Northwest is home to a number of Christmas train rides. Unique to this one are the holiday-themed pajamas and ugly Christmas sweaters that guests are encouraged to wear. That's how I spotted the Canadians on board – they're the ones who didn't get the memo and show up in their regular clothes.
Built in 1927, the black steam locomotive #17, left the station pulling six train cars. As the train conductor punched our tickets, the story of a young child's Christmas Eve journey to the North Pole aboard the Polar Express was brought to life by the performers in each car.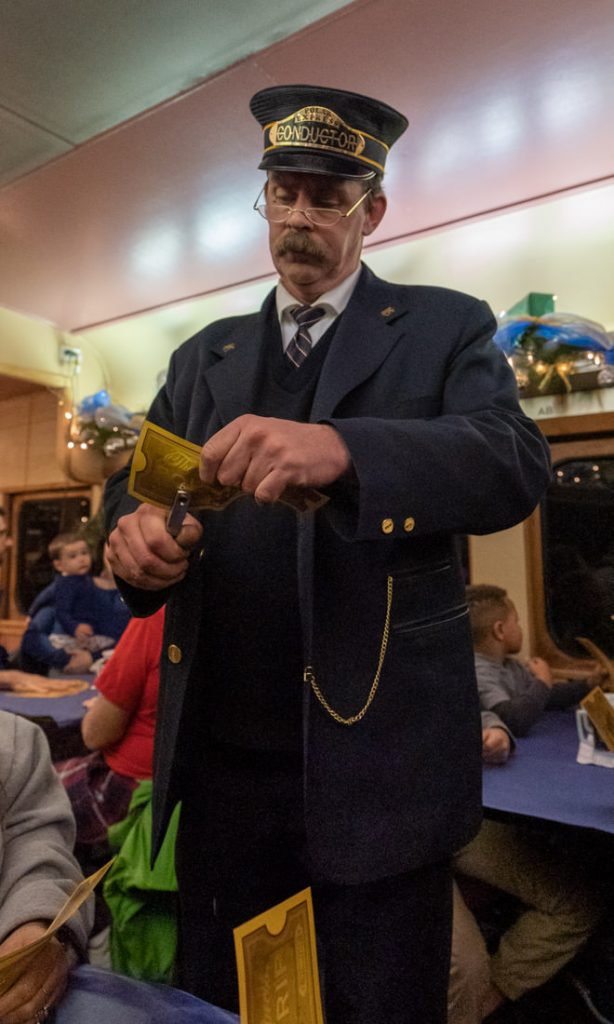 Riding in the Polar Express train's wood trim first class car, surrounded by families dressed like it was Christmas morning, we traveled at 15 mph to the logging museum in the rural town of Mineral which was lit up with colorful Christmas lights.
First class is made up of vintage Olympian Hiawatha cars featuring table and chair configurations for four. Each passenger receives a collector's edition souvenir mug, not available in standard class, with hot chocolate and a sugar cookie.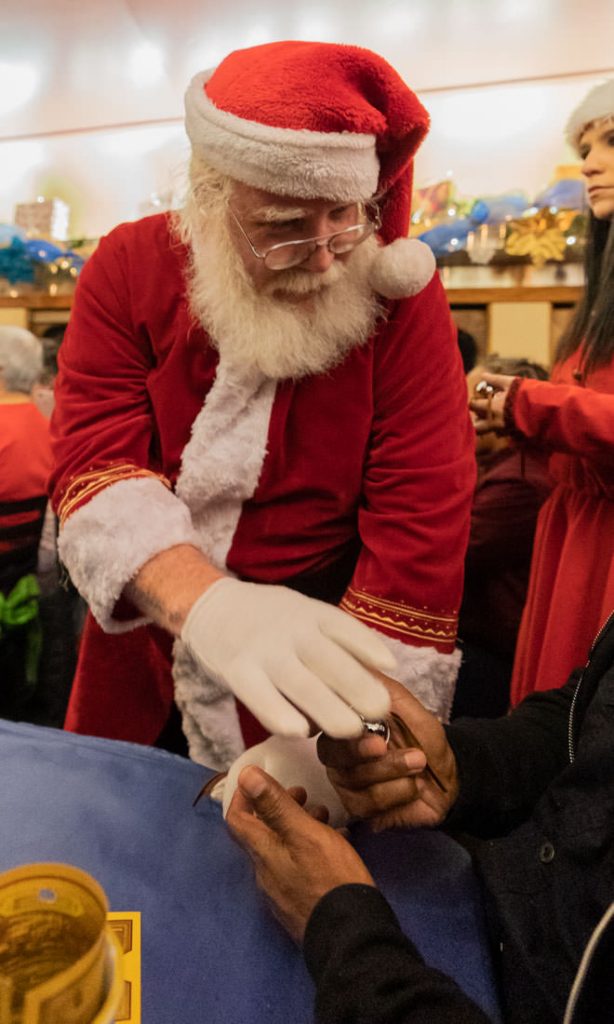 Standard class passengers ride in 1950's era Amtrak passenger cars on comfortable paired row seats. While they may not get the mugs, standard class passengers also enjoy hot chocolate and cookies.
Upon arrival at Mineral, Santa Claus and his elves jumps on board for the return trip and presents each guest, young and old, with a silver bell as an early gift for Christmas.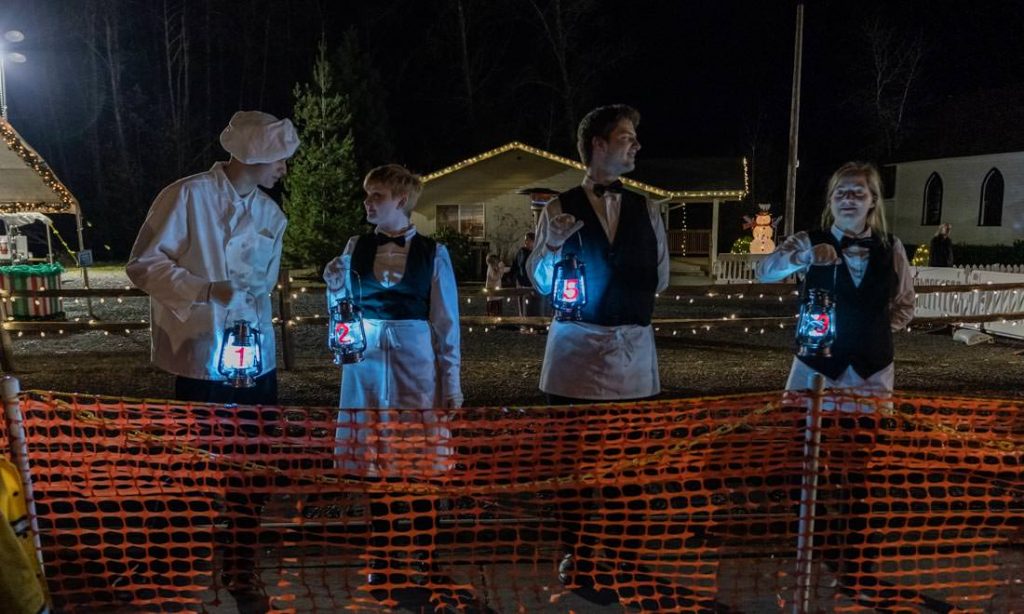 This delightful attraction is certainly worth adding to your holiday itinerary. For those travelling from a distance, Travel Tacoma + Pierce County offers Polar Express train overnight deals with several hotels and mountain cottages so there is no reason for late night drives home.
The Polar Express train ride is for those who truly believe in the magic of Christmas. With hot chocolate, cookies, Christmas lights and a visit from Santa himself, the journey is simply brimming with holiday cheer.