Where large producers may dominate in many wine regions globally, 90% of all wineries in the state of Washington produce less than 5000 cases annually. On a tour of the region's wineries, travellers interested in making a personal connection can meet the growers, winemakers, and vineyard managers responsible for some truly exceptional wines.
Located on the south-facing slopes of the Yakima River in Eastern Washington, Sleeping Dog Wines is a prime example of this small winery excellence in the Tri-Cities region.
Operating out of a white shed the size of a two-car garage on their residential property, Larry Oats and his wife Joyce produce only 300 cases annually. But despite the small output, their red wines have won several Gold Medals at the Seattle Wine Awards/Washington State Wine Awards in recent years.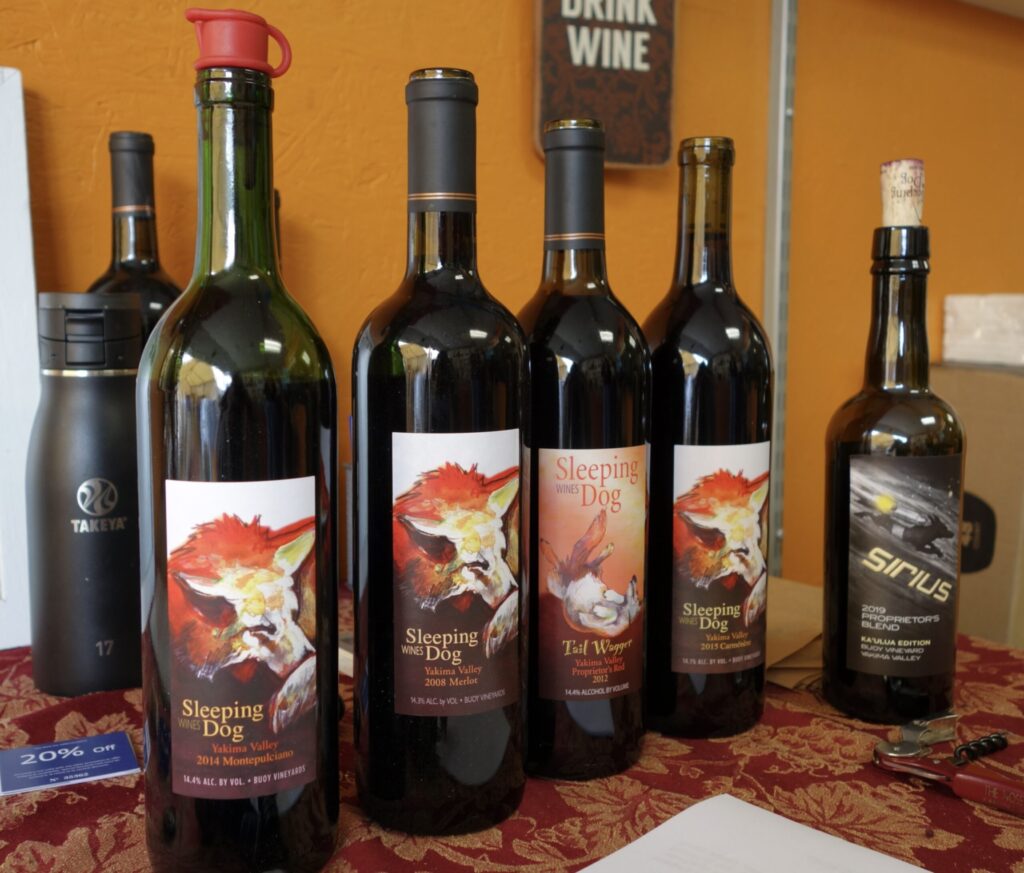 Sleeping Dog Wines began with a love of wine and, perhaps unsurprisingly, a sleeping dog named Jett. Larry and Joyce believe that wine and dogs share many similar properties. When young, both are playful, lively and lots of fun. Over time, as they mature, they develop more character and consistency.
At Sleeping Dog Wines you will find outstanding reds – Syrah, Malbec, Merlot, Dolcetto – bottle-aged for five years or longer so that you can enjoy them immediately rather than store them once you return home.
The aging process takes place in stainless steel tanks and Larry is light on the use of French, American and European oak, allowing his grapes to be distinctive when enjoyed. Inside the tasting room, you can sample both bottle-aged reds and younger reds such as Petit Verdot, Carmenere and Sirius.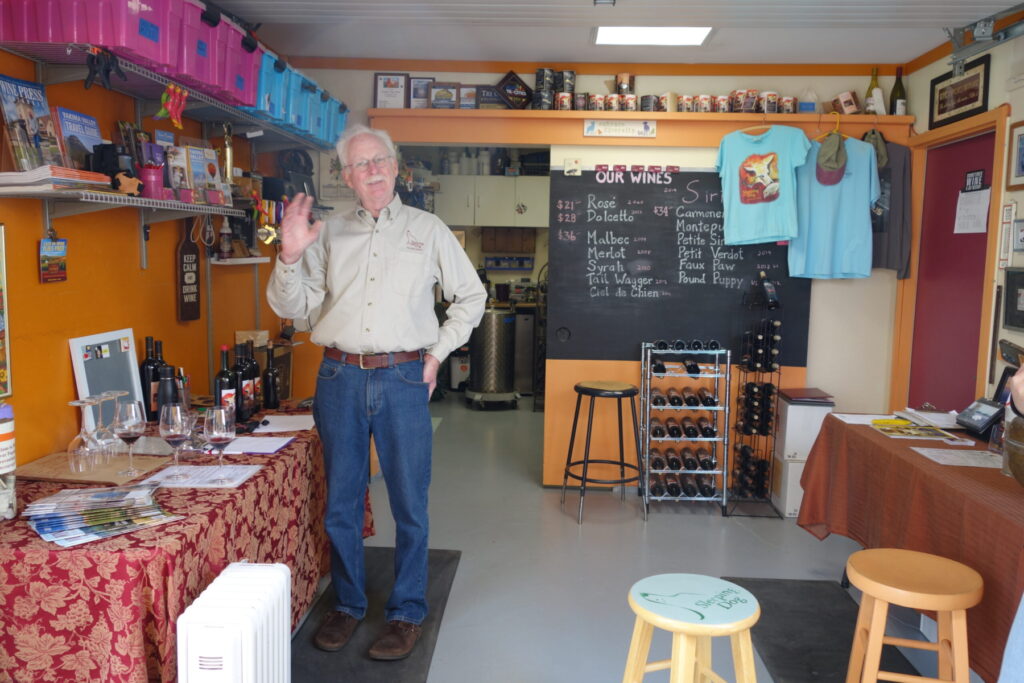 Sleeping Dog Wines acquires its grapes from Buoy Vineyards, adjacent to Larry and Joyce's residence. In fact, Larry and Joyce's request to pick a few of the grapes left over from Buoy's harvest to make some wine for family get-togethers is what ultimately led to the creation of Sleeping Dog Wines.
Larry and Jett have been walking the Bouy property for over a decade in search of the particular scents and flavours that determine which grapes will capture the robust berry flavors that is Sleeping Dog Wines' signature.
Sleeping Dog's 2022 tasting room season began on April 1 and they are open 11 am – 5 pm Friday to Sunday. The property has picnic tables facing the Yakima river; pack some snacks for an al fresco picnic.
On your visit to the Tri-Cities wine region, you will find more than 200 wineries within an 80-kilometer radius. Here, excellence trumps quantity and a wine-lover looking for a more personal experience can truly experience the real stories behind the wines they sample. Sleeping Dogs Winery is a perfect example of how a visit to a small producer can result in big rewards.
For more travel information, visit Visit Tri-Cities.