Australian Fashion Designers Captivate Port Douglas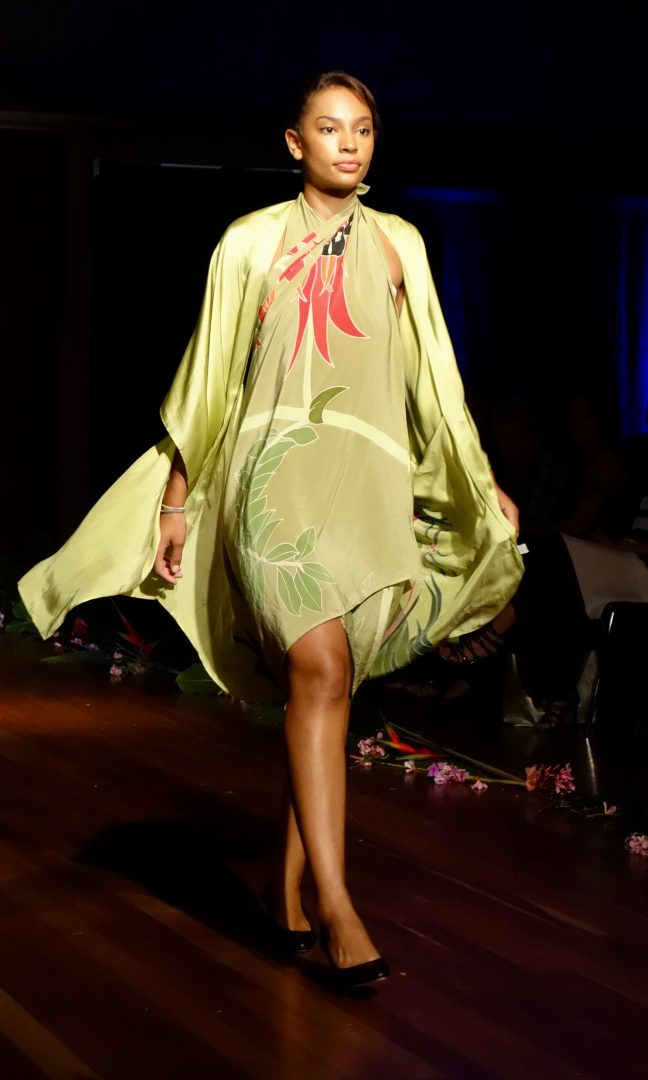 Eco Fashion Week Australia first day on the runway showcased eight international and local fashion designers, all made with eco-friendly fabrics and accessories.
Held at the Community Centre in Port Douglas, fashion designers attending Eco Fashion Week Australia are all committed to using the best in organic, handmade, local, re/up-cycled, and fair trade ethically produced fabrics and accessories.
Above: Jude Taylor at Eco Fashion Week Australia 2018 Port Douglas | Photo: Style Drama Edward Quan
Local Port Douglas fashion designer Leah Kelly runway show presented handmade organic garments with fine embroidery and beading offering an elegant style was rewarded with exhilarating applause.
Along with Australian designer Jude Taylor who demonstrated how her colourful native wild flower prints can be worn with awesome style. Closing out the evening was Curtin Springs artisan jewelry collection from Alice Springs region dazzled visiting media and locals that evening, all wanting more.
Here are some of the fashion looks from Monday evening shows.